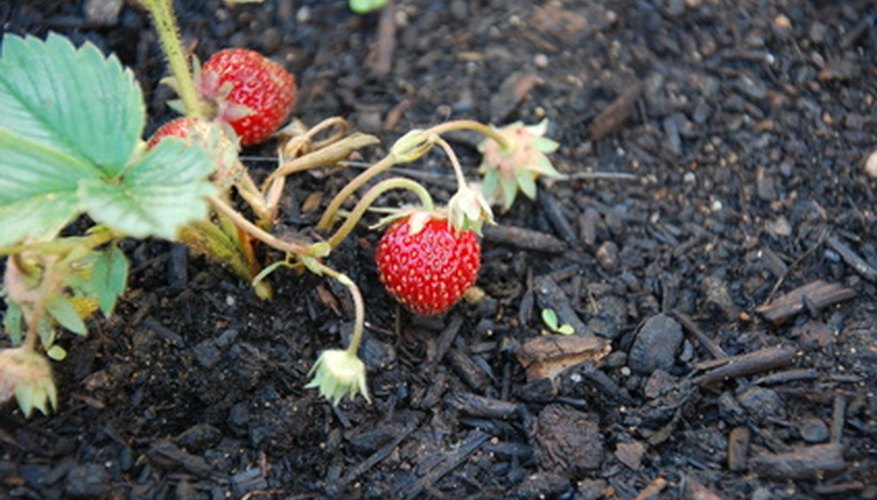 Fertilizers are substances that contain various elements required to promote a plant's proper growth. Most widely available fertilizers contain nitrogen, phosphorus and potassium, the chief building blocks of plant nutrients, along with 15 to 20 other elements. Nitrogen is one of the essential elements required for proper plant growth. Nitrogen deficiency can cause leaves to turn yellow, abnormal growth and in some cases even death.
Blood Meal
Blood meal is a type of organic nitrogen fertilizer. It is a dried blood product and is an excellent and quick source of nitrogen. Its total nitrogen content is around 13 percent. Microorganisms present in soil are able to break blood meal down quickly and make the nitrogen available for the plants. As blood meal works quickly and is an abundant source of nitrogen, it is a good amendment for soil where plants need large amounts of nitrogen, especially lettuce and corn. Blood meal can be administered by mixing it with water or used as a liquid fertilizer.
Cottonseed Meal
Cottonseed meal is a fertilizer made from ground cottonseed. It is a rich source of nitrogen and the second best such source after blood meal. Cottonseed meal is a slow release fertilizer—it breaks down slowly in soil and the released nitrogen is available to plants over time. A side effect of this fertilizer is that it acidifies the soil; the soil needs to be neutralized by the addition of lime. If the soil is naturally calcareous then this is the ideal fertilizer, as the lime in the soil will neutralize the acidity.
Bone Meal
Bone meal fertilizer is a slow releasing fertilizer that contains high amounts of phosphorus and calcium along with small amounts of nitrogen. Bone meal is a traditional lawn and shrub fertilizer made from the sterilized bones of animals in slaughterhouses. It is a long lasting and slow acting fertilizer, and can remain effective for a year or even longer. Bone meal can be used as a top dressing or mixed with water and watered in. Bone meal can also be mixed with soil while planting shrubs and bushes.
Urea
Urea is a concentrated synthetic nitrogen fertilizer. When urea is placed in soil, nitrogen hydrolyzes to ammonia. Urea has a strong affinity to water and hence must be kept in a dry, granular condition. Urea is readily absorbed through the leaves of plants and can be sprayed directly onto the leaves. Multiple brands of urea are available in the market that can be mixed with water and used as liquid fertilizer.