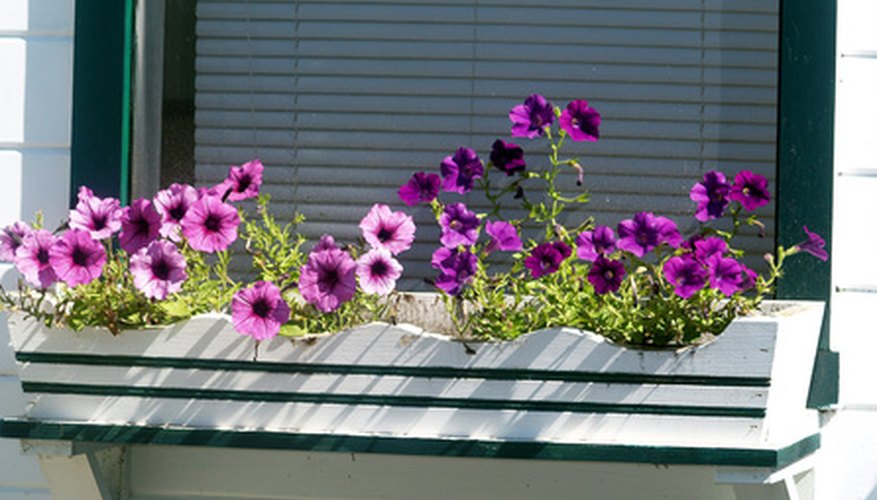 A window box filled with well-chosen flowers can add curb appeal to your home from the outside, as well as a colorful view from inside the house. The best plants to grow in a flower box are types that produce abundant blooms and foliage. Flowers that do well hanging over the edge of a container soften the window box and add to the colorful floral display.
Petunias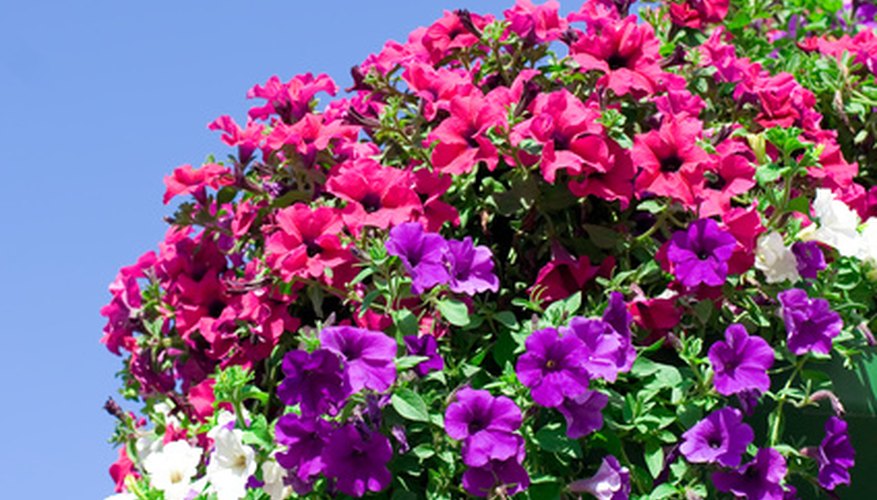 Petunias (Petunia hybrida) are annual plants that work especially well in window boxes due to their vibrantly-colored flowers that continue blooming throughout the summer. Petunias come in varying shades of white, pink and purple. The foliage will fill out and spill over the edge of a window box. Petunias love full sun and will tolerate some shade. Fertile soil and plenty of water are necessary for petunias to thrive.
Marigolds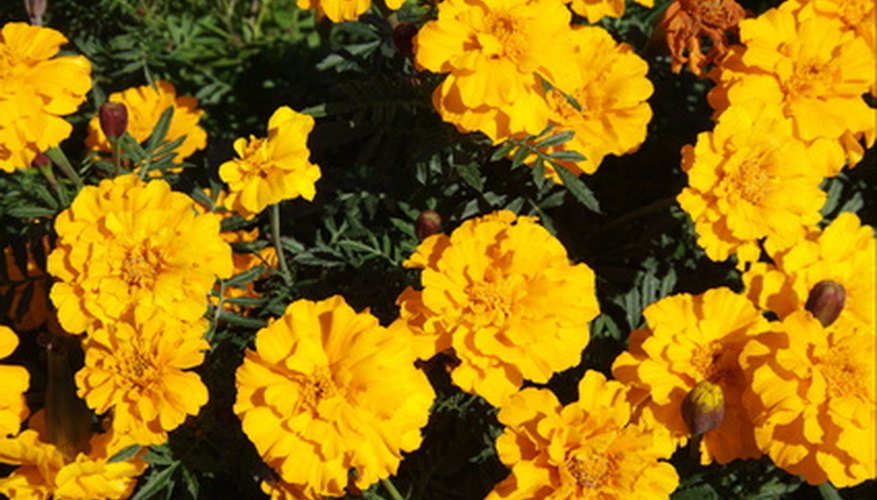 The carnation-like blooms of annual marigolds (Tagetes) love full sun and come in bright yellows, oranges and golds. Planted in the middle of the flower box, their cheery colors add a bright spot to your container. Their upright flower stems add height to window boxes and their compact bushy growth helps fill in holes. Stick with the smaller to medium varieties of marigolds for window boxes because the larger varieties may stand too tall. Marigolds prefer sandy soil and do not need to be fertilized. Water when the soil dries out.
Sweet Alyssum
Sweet alyssum (Lobularia maritima) is an annual plant that works well in window boxes with its tufts of tiny snowy flowers that cascade softly over container edges. Sweet alyssum blooms all summer and its compact blooms proliferate quickly and are good for filling in small foliage holes throughout the window box. Easy to take care of, it grows well in full sun and is a good companion to other flowers. Water moderately when soil dries out and plant in well-drained soil.
Fuschia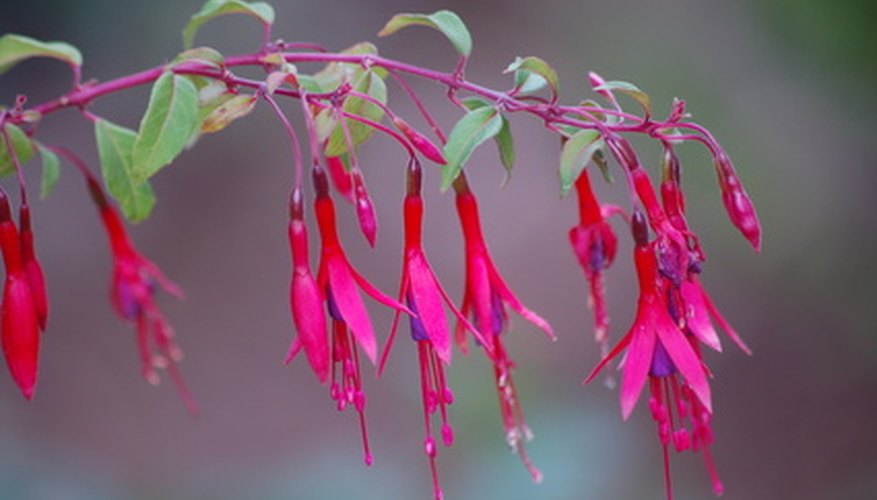 The perennial fuchsia (Fuchsia cultivars) is a star of container gardening and a good choice for a window box. Fuchsia plants will fill out your container with stems that trail 2 to 3 feet over the edge. This plant prefers shade to part shade. The bright pink blooms not only draw the eye to the flower box, but attract butterflies and hummingbirds. Keep soil consistently moist.
Impatiens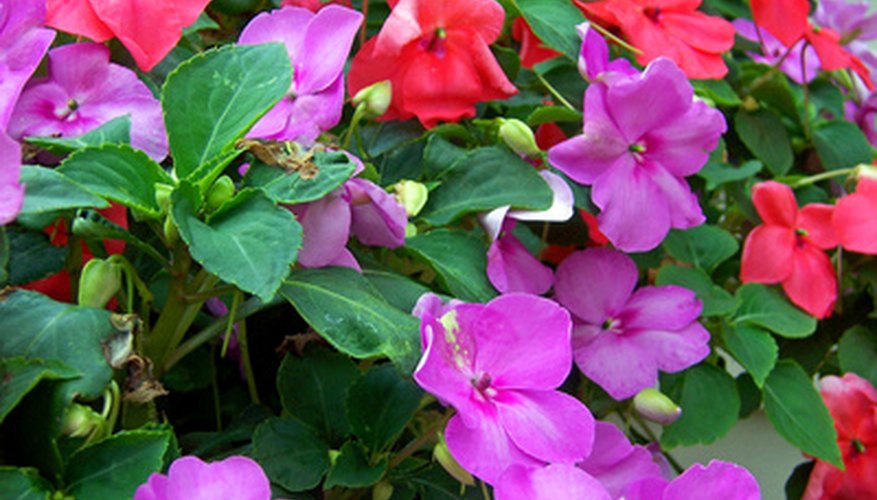 Impatiens (Impatiens wallerana) are annuals that have a spread of 6 to 36 inches and will quickly fill out to make a show in the flower box. Impatiens soften the container edges with their bright green foliage that blends well with other window box companions. Their blooms come in various shades of pink, white and red and provide bright blooms for the whole growing season. Impatiens are also loved by hummingbirds and butterflies. Impatiens love soil that is consistently moist and thrive in shade to part-shade window boxes.