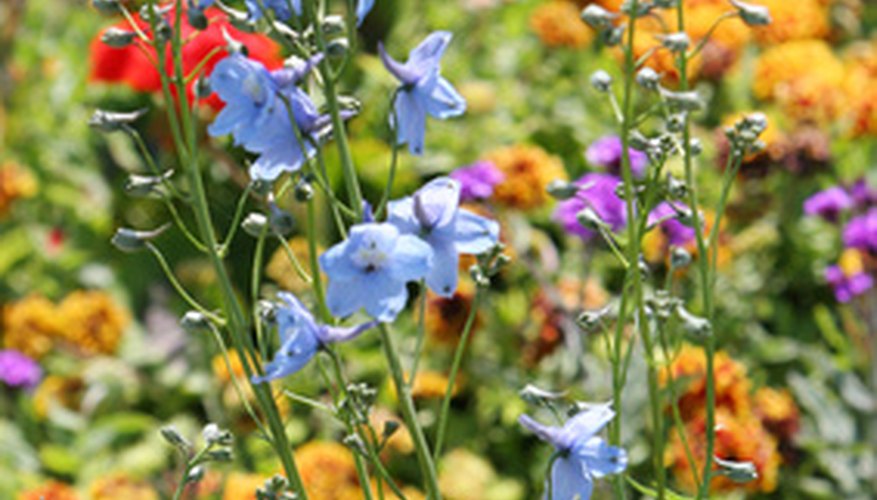 The question of what the best plants for spring are can best by answered by choosing what your favorite flowers are. Every spring, when flowers and bushes start blooming, standard blooms pop up in nurseries and yards across the nation. Some plants bloom into the first days of summer; some bloom until the first signs of winter. The best plant for one person may not be the best for another. When selecting spring plants, think of what characteristics you want, and you will have found the best spring plants.
Pansies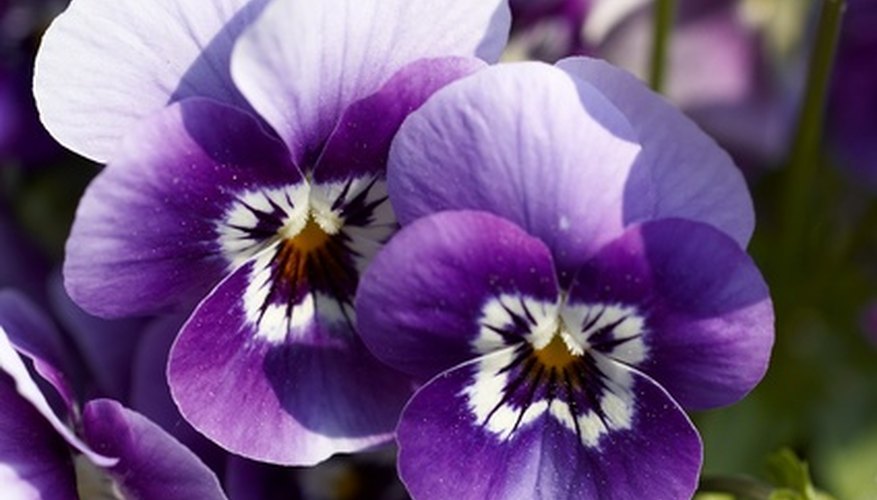 Plant pansies in early spring or early fall. These hardy plants prefer partial shade in the spring. They come in red, yellow, orange, blue, violet, white and bicolors. These flowers will also grow in winter in some parts of the country, but won't bloom when the weather gets extremely cold. However, they'll bounce back during warm spells.
Daffodils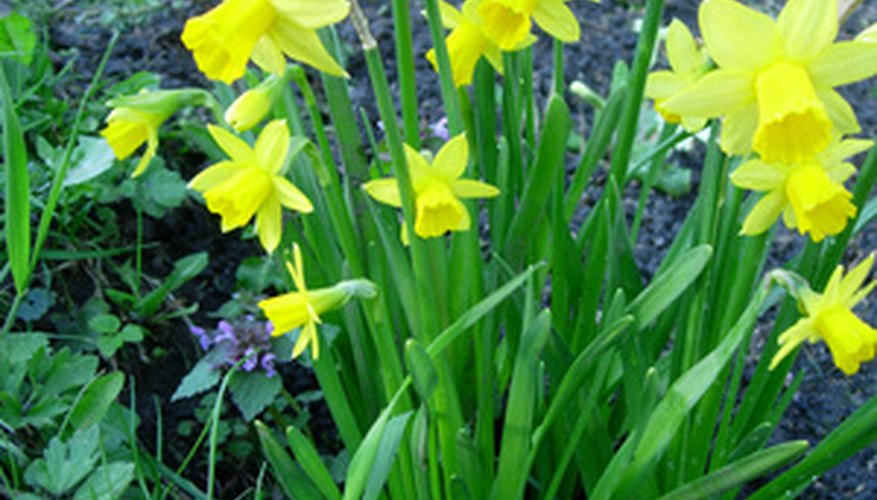 Plant daffodil bulbs in the fall and enjoy early spring flowers. These easy-care bulbs are available in yellow and multicolors of white, yellow and orange. Daffodils may be dug up, divided and stored for planting the following fall. They may also be left in the ground if desired. Mass, naturalized plantings fit well into the informal garden.
Azaleas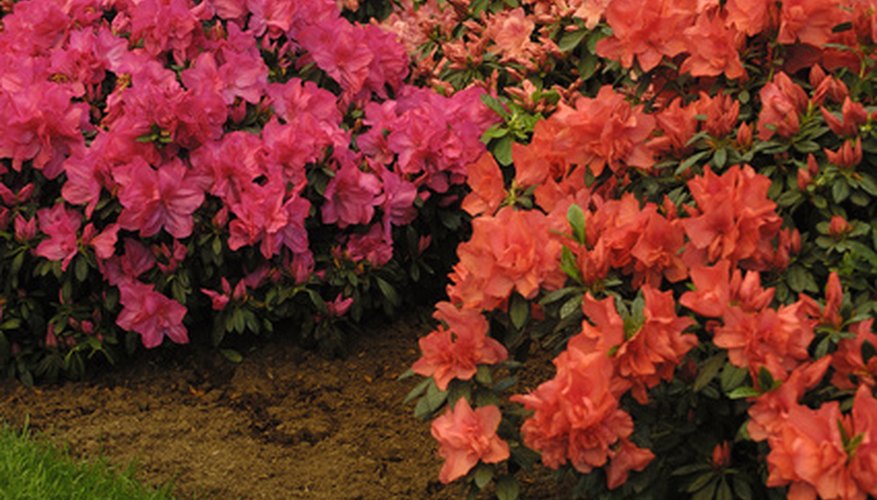 Plant azaleas in spring in a partially shady spot. Keep these plants moist, and they'll reward you with a mass of beautiful color. They are poisonous to pets, so plant in the front yard, where pets likely have less access to them. The colors are red, pink, white, lavender, orange and variegated.
Tulips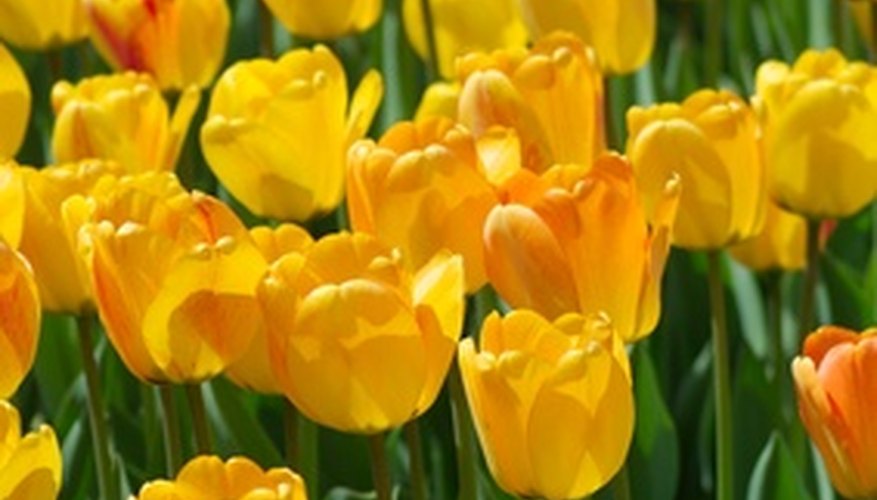 Plant tulips in the fall for spring blooming. These hardy, easy-care bulbs are available in yellow, white, pink, red and multicolors. Like daffodils, they may be dug up, divided and stored until planting the following fall or left in the ground. They are beautiful in mass, naturalized plantings.
Petunias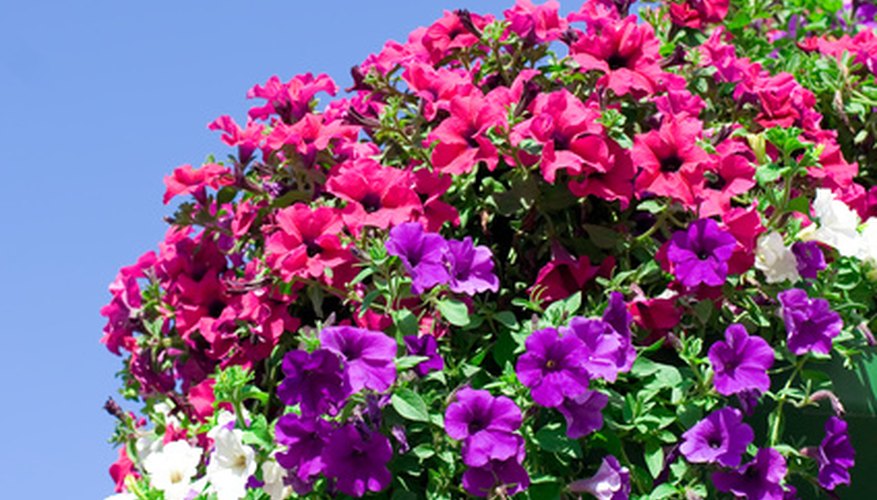 Plant these easy-to-grow flowers after the last frost. Petunias like moist soil but not overly wet. Petunias come in white, several shades of red, pink purple, yellow and bicolors. Pinching faded flowers encourages bushy growth and generous blooms.
Geranium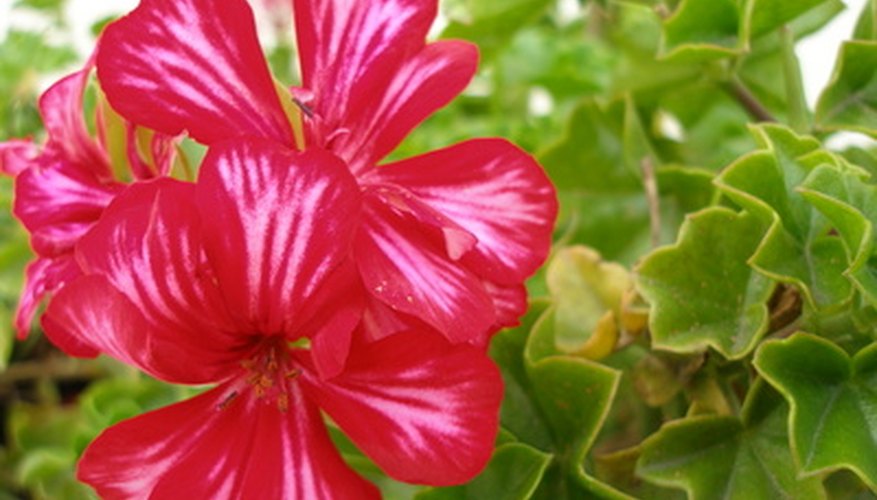 Plant geraniums after the last frost. Geraniums come in red, orange, salmon, pink, lavender and white. Some geraniums are mottled or bicolored. These easy-to-grow flowers bloom from spring to fall. Geraniums root easily. Take cuttings in the fall and grow in the house. Plant in the yard or pots in the spring.
Marigolds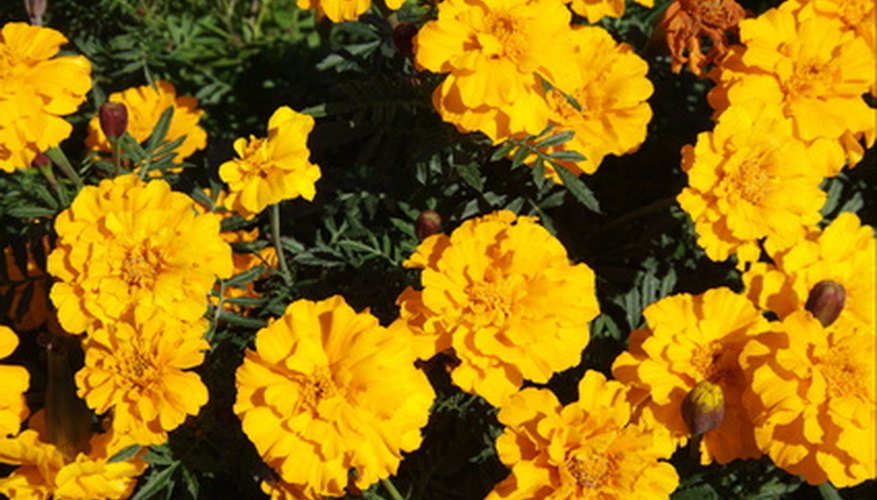 Plant marigolds after the last frost. These flowers are easy to grow from seed, so start them indoors before the last frost and you'll have early spring blooms. They are available in shades of yellow, burgundy, orange and cream.
Growing Zones
Check your gardening zone. Blooming times can vary across the country. Most gardening books and your local garden center have this information.