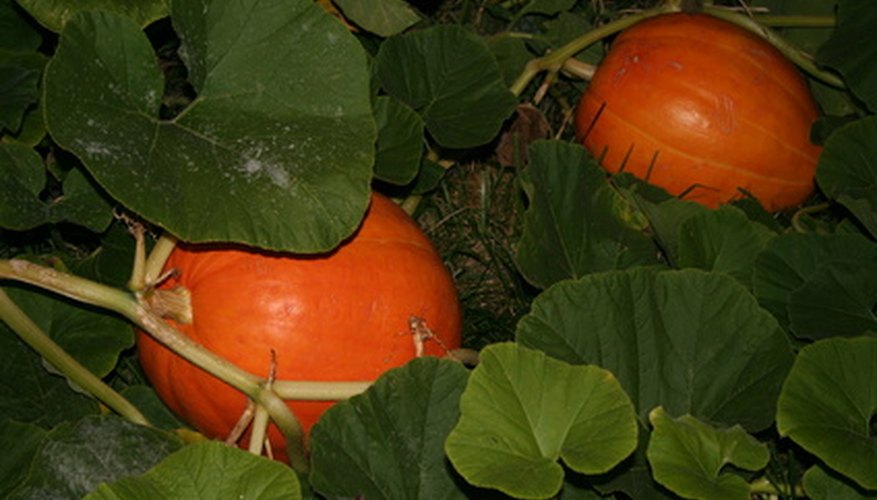 Texas's long growing season generally means that gardeners have something to plant nearly every month of the year. However, even for Texas gardeners, June is an in-between month: too warm to continue planting spring crops and not cold enough to begin fall crops. Only select vegetables can be planted in June to withstand the summer heat common in Texas.
Pepper
Texas gardeners can plant sweet and hot peppers in June. Hot peppers include the jalapeno, habanero and serrano chili, while bell or sweet peppers come in red, yellow and orange hues. Peppers require full sun to grow; both sweet and hot peppers mature in an average of 70 days. Plant peppers 18 to 24 inches apart in rows, leaving at least 14 inches between rows.
Pumpkin
Gardeners can plant pumpkins for baking, cooking and use as jack-o-lanterns. Commonly planted varieties include Harvest Moon, Jack-o-Lantern, Small Sugar, Ghost Rider and Happy Jack. Pumpkins mature in 100 to 110 days. Since the plants get damaged in cold soil, June planting works well. To grow pumpkins, plant five seeds 1 inch deep on a small hill. Leave 5 feet between hills. When the seeds germinate, thin to only two seedlings per hill.
Tomato
Tomatoes enjoy summer's heat and may be planted through June and into August in Texas. Gardeners can choose cherry, paste, heirloom or cluster tomatoes in hues of red, yellow, orange, purple and green. Tomatoes need full sun to grow. Most varieties mature in 60 to 80 days. Space tomato plants 15 to 24 inches apart.
Black-Eyed Pea
Also called southern pea or cowpea, the black-eyed pea is a staple of southern cuisine and can be planted in Texas from mid June to September. Black-eyed peas may be eaten fresh when the pods are plump or left on the stalk until the plant turns brown and harvested as dried beans. Plant black-eyed peas 1 inch deep in the soil, leaving at least 4 inches between plants.