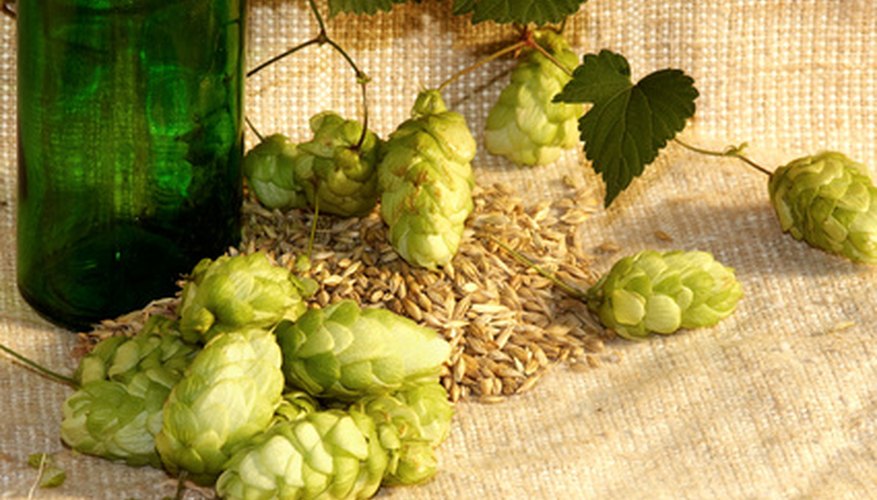 Hops plants, which are responsible for giving beer much of its flavor, are a perennial that grow from a rhizome or type of root. Since hops aren't grown regularly as a garden crop, gardeners need to plan ahead and order the plants in the spring. They are not available at other times of year.
Research hop flavors to determine what type of hop plant you want to buy. Hops provide the flavor for beer, and different styles of beer—like pilsner, lager and Hefeweizen—get their taste from different types of hops. Choose a hop that's used in your favorite beer by reading a brewing book that lists common types.
Locate homebrew stores in your region via the telephone directory. Contact stores to see if they plan to sell hops. Some stores require you to pre-order plants, while others sell them directly. Ask your local store what its policy is, then order your hop plants through the store if possible. It will notify you when the plants are in and you can pick up your hop plants and begin growing.
Check the availability and pricing of hops at online retailers using the list at Growing Hops Yourself (see Resources). If your local homebrew store isn't ordering the hops plant you want, try this method instead of purchasing them from the store.
Order the hops plants from an online retailer that provides a good price or the selection you want. Then wait to receive the hops plants, which are shipped as rhizomes. Plant your hops when they arrive.
Warning
Hops plants may not produce hops during the first year after planting, but should produce the second year.