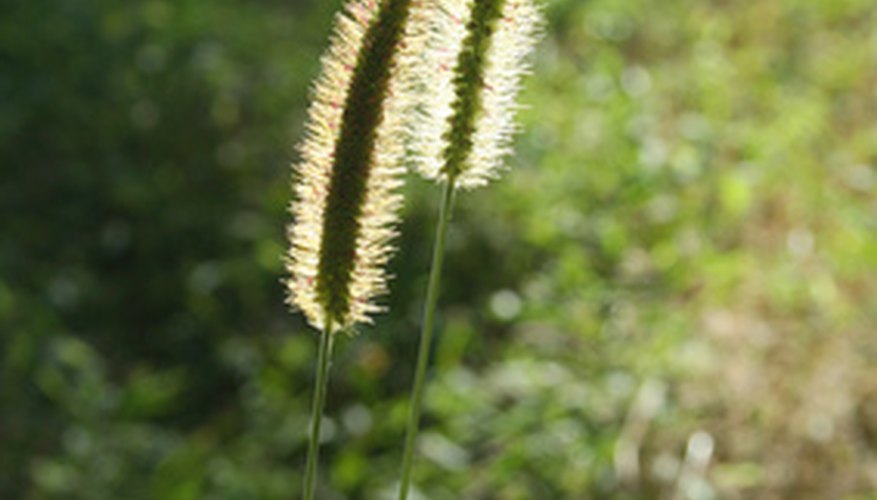 Few things are more disappointing to a homeowner than waking to a field of crab grass and weeds peppered across the lawn. Most of the time, that is just how fast weeds can invade. Even the healthiest lawns are subject to having a few of these unwelcome guests from time to time. Preventing crab grass and weeds is best accomplished by keeping the lawn so thick and healthy, it crowds out everything else. Getting rid of crab grass and weeds in lawns takes a slightly different strategy.
Get rid of crabgrass by applying a post-emergent herbicide called MSMA (Monosodium acid methanearsonate). MSMA is available as a concentrate to be mixed with water in a lawn sprayer. Follow the label instructions for mixing MSMA and water. Typically, use 4 ounces to every gallon of water. Spray the crab grass on warm, sunny days for the best results. MSMA will not harm turf grasses.
Kill other lawn weeds with a herbicide called 2,4-D. Don't be alarmed, but 2,4-D was an ingredient of the infamous "agent orange" used as a defoliant during the Vietnam War. However, it is not the component that rendered agent orange a toxin. 2,4-D (dichlorophenoxyacetic acid) is the most widely used herbicide for weed control in the world today. It comes in either a concentrated form or ready-to-use bottle for direct application to the weed. It is not harmful to turf grasses, although it should only be used twice in a season, according to its label.
Pull weeds up by the roots before they have had a chance to seed. This isn't too difficult in spring right after a decent rain. The ground is moist and most weeds are easily plucked out of the ground by hand. Weeding the lawn in this manner before their seeds mature and drop, will help reduce the number of weeds later in the season, and possibly for next season.
Things You Will Need
MSMA herbicide

2,4-D herbicide

Gloves

Lawn sprayer
Tip
For areas dominated by crab grass and weeds, complete renovation of the lawn is preferred over herbicide.
Warnings
Follow warning labels on herbicides when applying to lawns.

Keep children and pets out of the area during and after herbicide application.