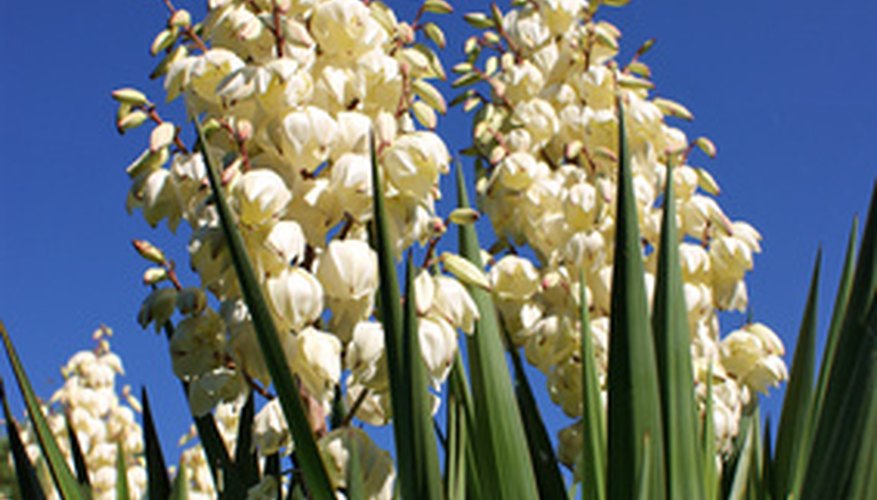 Yucca plants add a sense of tropical retreat to any home or garden. With long, slender blades and thick woody trunks, yuccas can be grown as indoor plants but tend to grow best in outdoor environments where they are able to receive full sun and will be able to grow to their full potential. Yuccas are slow growing plants, require little care and are highly drought resistant. By following a few simple steps, you should be able to care for a yucca plant in your own garden.
Plant the yucca where it will receive full sun throughout the day. Yucca plants will grow in partial shade, but do best in hot, full sun conditions. Yuccas are not particular about their soil type and will grow well in anything from clay to sand.
Water the yucca plant when the blades begin to turn yellow or the plant is showing signs of distress. Yuccas are drought tolerant and will not require frequent watering.
Prune away dead or dying blades or stalks from the plant. Yucca plants will bloom once per year. Creamy white blooms appear on tall stalks, and when blooming has ended, unsightly woody stalks are left behind. Use sharp pruning shears to successfully cut through the tough material.