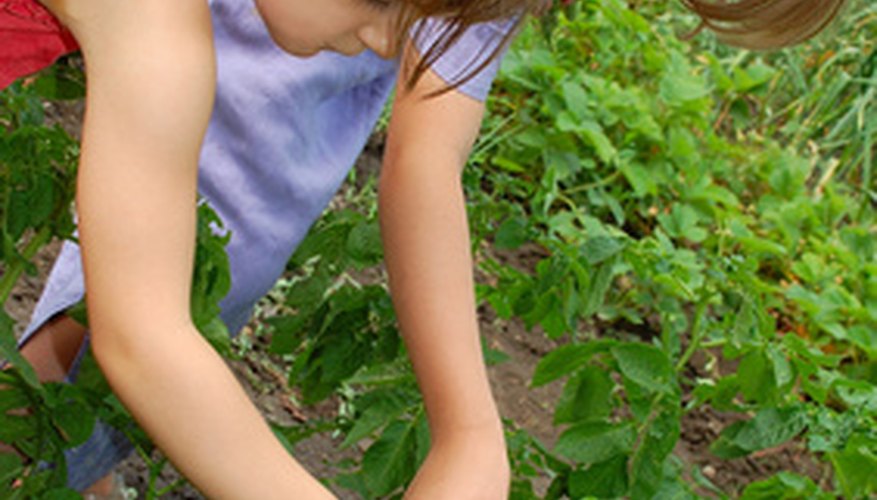 Extending over 400 miles from north to south, the Midwestern state of Illinois experiences a wide range of climate conditions. The summers are generally hot and humid with a monthly average of 3 to 4 inches of rain. These are good conditions for growing most types of vegetables. Plant hardiness zones are 4b to 6a from north to south. The growing seasons ranges from 160 to 190 days, with planting usually getting underway in early to late April.
Choose a site for your garden. Vegetables need lots of sunshine–so pick an exposed location away from trees and shrubs. It is best to start small if this is your first vegetable garden. The garden can be easily expanded as you gain experience.
Place stakes in each corner of the plot and tie the string around the perimeter. Turf is best removed by cutting 1 foot squares with the spade and then lifting them out with the garden fork. Save everything you take out for composting. Give the soil a quick, shallow turn with the spade and add 4 to 6 inches of compost or manure. Allow the plot to rest for several days so the organic material can work into the soil.
Draw a sketch of the garden to use when planning what to grow. Most vegetables can be seeded in rows roughly 18 inches apart. However, rows of asparagus, cucumber, corn and squash will need twice as much room.
Remove the perimeter stakes and rake the ground even. Use wooden stakes and string to mark the rows. Mound the soil to a height of 4 to 6 inches beneath the string lines. On top of the mound, make a shallow channel 1 or 2 inches deep for planting.
Plant the seeds according to directions on each package, paying close attention to spacing and depth. Hardy vegetables–such as asparagus, kale, onions and rhubarb–are usually planted around April 1. Peas, carrots, potatoes and broccoli can follow in about two weeks.
Water the garden weekly during dry periods. The rainfall in Illinois is usually enough for vegetable gardens, but dry spells are not uncommon. Water early in the day and focus on giving the soil a good soak rather than spraying the plants.
Remove weeds as soon as possible and check your vegetable plants for insect damage regularly. Keeping the foliage dry and the weeds out will help to prevent insect and disease problems.