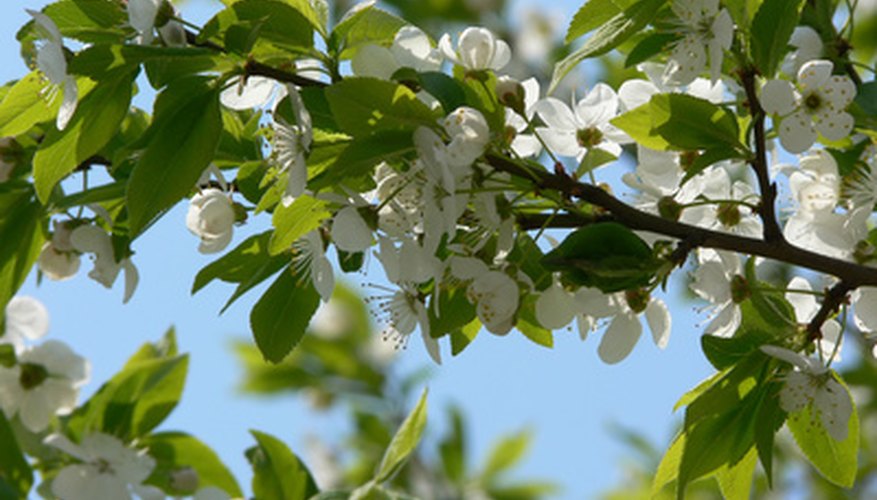 While the best way to pollinate a plum tree is to let honeybees do the job for you, some gardeners may be allergic to bees. To artificially pollinate a plum tree by hand, gardeners need pollen, paintbrush and lots of patience. For best results, Firman Pollen suggests pollinating twice: once 12 hours after flowers have opened and again when the flowers have been open for three days.
Order plum pollen ahead of time from an online retailer. Since you have no way of knowing what time the plum blossoms will open, it's best to plan ahead.
Wrap a small thread around a No. 4 paintbrush 1/2 inch up from the edge of the bristles. Then cut the bristles back with scissors so that 1/4 inch of bristle remains. This will help you aim correctly.
Set up a ladder near the base of your plum tree so you can reach high-up branches.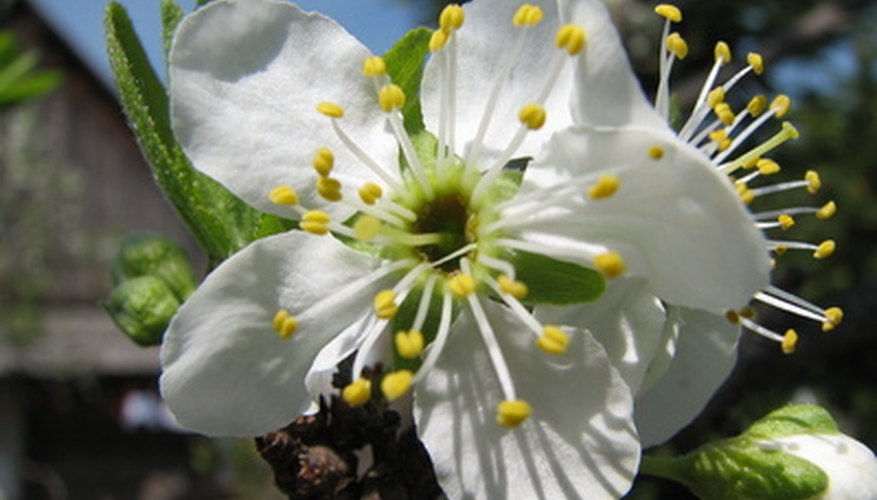 Unscrew the pollen lid. Dip your paintbrush into the pollen, then tap the brush on the edge of the container to remove any excess pollen. Bring the paintbrush up to a cluster of plum blossoms and dust the center of the flower. Touch six to eight flowers in this manner, as Firman Pollen recommends. Then dip your brush in the pollen to coat it again.
Pollinate all blossoms in this manner. Climb the ladder to reach higher branches.
Tap loose pollen back into the container. Place the lid on the container and shake pollen off the brush when you've finished.