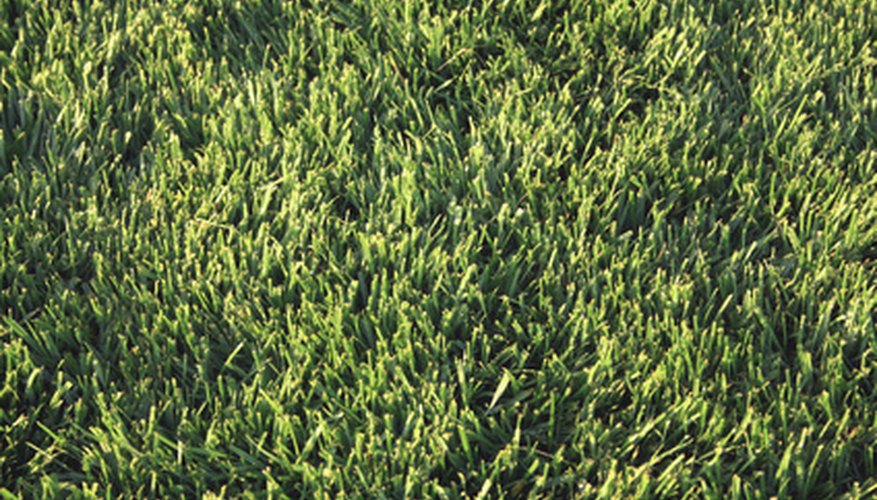 When a seed cannot germinate due to environmental factors such as temperature, soil condition or sunlight, the seed is considered dormant. Dormant seeding refers to the practice of planting grass seed at temperatures too low for the seeds to germinate. Planting grass seeds during the winter allows the grower to work soil that may be too wet in the spring or establish a field in time for early spring use.
Prepare the soil for seeding by clearing the area of stones. Cultivate the top 6 inches of soil with a spade or rototiller. Sprinkle pre-seeding fertilizer over the entire area and incorporate the fertilizer into the soil with your spade or rototiller.
Rake the seedbed to level out any areas where water might pool and allow to settle for a week. Rake the area a second time, removing any new stones or weeds from the soil. Tread lightly over the area to firm the soil evenly.
Apply your seed on a morning with ground frost or right before a predicted snow. Melting frost will pull your seeds into the soil, and snow cover will protect seeds from washing or blowing away.
Sprinkle the grass seed evenly over the seed bed from top to bottom and left to right. Rake over the area of the seed bed to lightly cover the seeds.
Add a layer of mulch to the seedbed to prevent seed washout, especially on slanted lawn areas. Use a light-colored mulch, as dark mulches may raise the surface temperature prematurely and trigger seed germination.