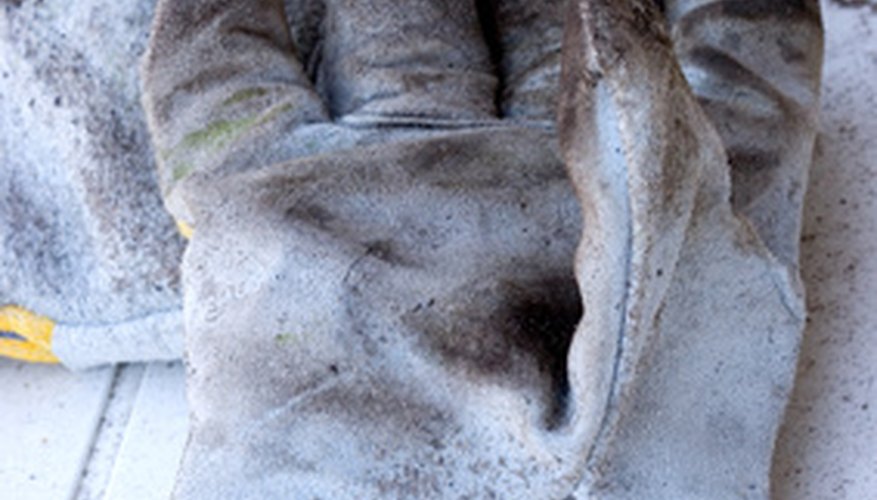 gardening gloves image by Sandi Chetwynd from Fotolia.com
Seven Sisters climbing roses, named for the variety of seven colors that they produce, are popular picks among avid rose gardeners. The seven sisters climbing rose produces colors that range from red to pale pink and appear in each cluster of small blooms. As the rose matures, the colors of the blooms will change. Producing highly fragrant blooms, the seven sisters climbing rose is easy to grow and requires little maintenance. By following these few steps, you will be able to successfully care for and maintain a Seven Sisters climbing rose in your own garden.
Prune the rose back as soon as leaf buds are visible in the spring season. Remove 6-8 inches of the plant's stalk to stimulate growth. Use pruning shears to complete the cuts.
Fertilize the rose bush with a fertilizer designed for roses. You can purchase rose food/fertilizer at your local garden specialty store or department store.
Water the rose bush regularly depending on the frequency of rain in your area. The soil around the rose bush should always be damp to the touch.
Apply a layer of mulch around the rose bush. The layer of mulch should be approximately 4-6 inches deep. The mulch will hold moisture around the base of the rose, and aid in keeping the rose hydrated.
Things You Will Need
Pruning shears

Fertilizer/rose food

Water

Mulch