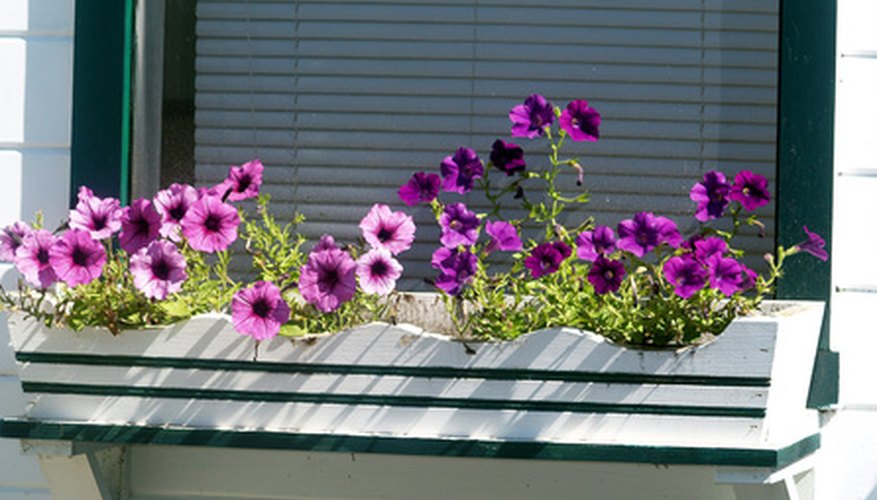 Window boxes can add color and focal points to every home, and with careful planning can add interest in each season of the year. The problem many homeowners face when they change the plants in window boxes is prepping the boxes. Window boxes need to be properly cleaned between plantings to provide the optimum growing environment for healthy, flourishing plants. Whether you live in a rambling Victorian or a walk-up apartment, the process for cleaning a window box remains the same.
Scoop out the old soil from the window boxes, using a hand trowel.
Scrape any remaining soil from the sides and bottom of the boxes using a putty knife. Take care not to gouge the window box itself.
Wipe down the inside of the window boxes, using a rag dipped in water. Rinse the rag often until the window boxes are free of old soil and clean of all sediment.
Allow the window boxes to air dry before you refill them with soil and plants.