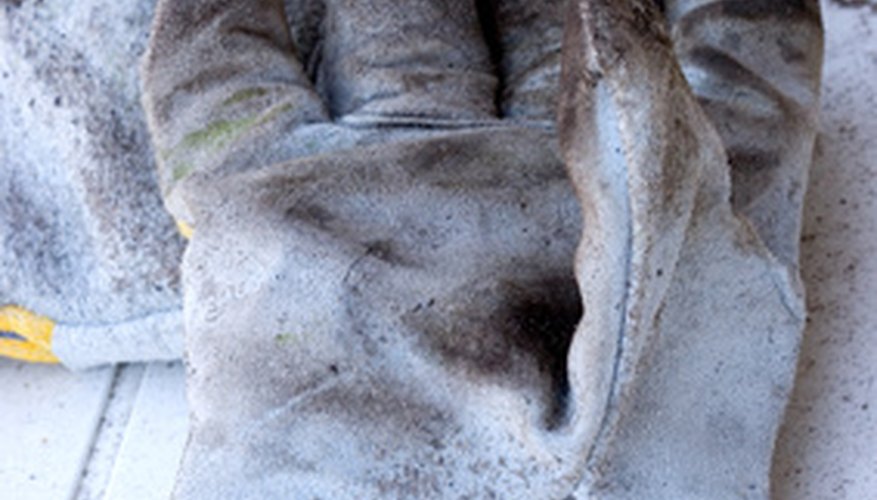 gardening gloves image by Sandi Chetwynd from Fotolia.com
Often referred to as the gardener's perfect perennial flower, daylilies are an excellent addition to any garden. Because of their ability to withstand droughts, disease, pests and because they are easy to grow, daylilies are found in thousands of gardens across the United States. With the right amount of fertilization, daylily plants will fill your garden with masses of blooms ranging in color from oranges to light pinks. By following these few steps, you will be able to provide your daylilies with just the right amount of nutrients, ensuring they will do their best in your garden.
Purchase a fertilizer that is good for the daylilies. Daylilies do not require as much fertilizer as other foliage-typed plants. A gentle fertilizer contains micronutrients that will provide your daylilies with nutrients for days, and will promote new growth. You can purchase all-purpose plant food at your local department store or garden specialty store.
Spread the plant food around the established daylily plant evenly. Gently shake the plant food bag while circling the daylilies to ensure the plant food is distributed evenly. Use a hand-held garden rake to spread the plant food.
Water the daylily plant immediately. Allow the water to shower over the plant itself. The water will rinse away any plant food that may have gotten on the leaves or blooms. The plant food will then be absorbed into the soil around the daylily along with the water.
Things You Will Need
Established daylilies

Water

All-purpose plant food

Hand-held garden rake
Tip
Daylilies should be fertilized twice per year: once in early spring and again in early to midfall.