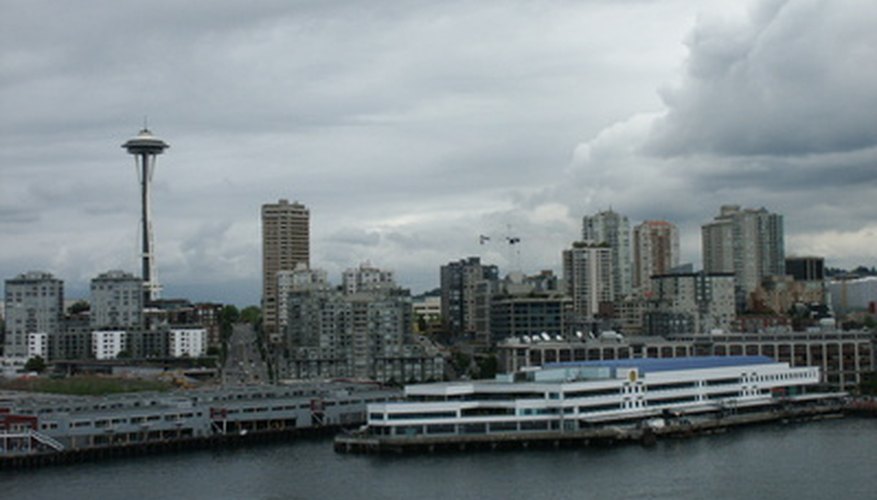 Because of its reputation for rain, you might think that nothing but aquatic plants would grow well in Seattle, but actually, the city receives no more precipitation than Atlanta, Washington, D.C. or New York City. Garden ideas and possibilities abound due to Seattle's temperate climate. Located in USDA planting zone 8a, Seattle enjoys mild winters and sunny, dry summers that provide desirable growing conditions for a diverse assortment of plants.
Spirea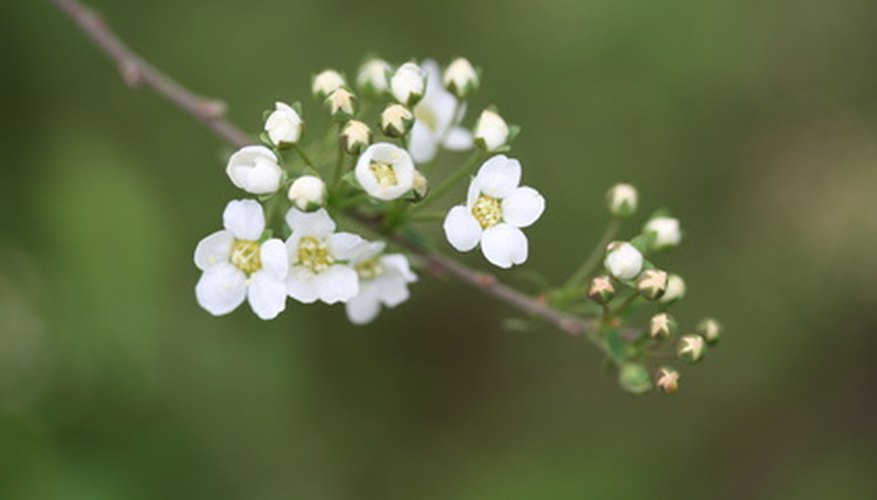 Versatile spirea proves itself useful in Seattle gardens as a foundation plant or hedge or as an addition to the perennial garden. Small to medium in size, the deciduous cascading shrub produces an abundance of flowers in the spring and summer. Flowers of red, white, pink or yellow distinguish different varieties. They may appear as clusters, as in the classic bridal wreath, or as feathery spikes at the ends of arching stems. Size of the shrub depends on its species and ranges from 2 to 10 feet in height and width, so space plants according to their expected mature size. Unless your soil is very poor, amendments are not necessary. Plant spirea in full sun and mulch to retain moisture and help control weeds. Rainfall of less than 1 inch per week is insufficient, so plan on watering if rain is scarce. Prune as needed to remove dead or broken branches.
Blue Anise Sage
The loosely structured perennial, Salvia guarantica, or blue anise sage, can grow to be 3 to 5 feet tall and just as wide. It works in a variety of Seattle garden plans because it provides height at the back of a border and mixes well with annuals and other perennials and shrubs. Tubular flowers create showy 10-inch spikes from early summer to late fall and come in shades of blue and purple. Blue anise sage, which does not smell like anise, does well in full sun to partial shade. Avoid too much shade, however, as it will cause leggy, floppy stems. This sage has moderate water requirements, but you may need to water during the hottest summer months. Butterflies and humming birds love these flowers and will visit them often throughout the season.
Impatiens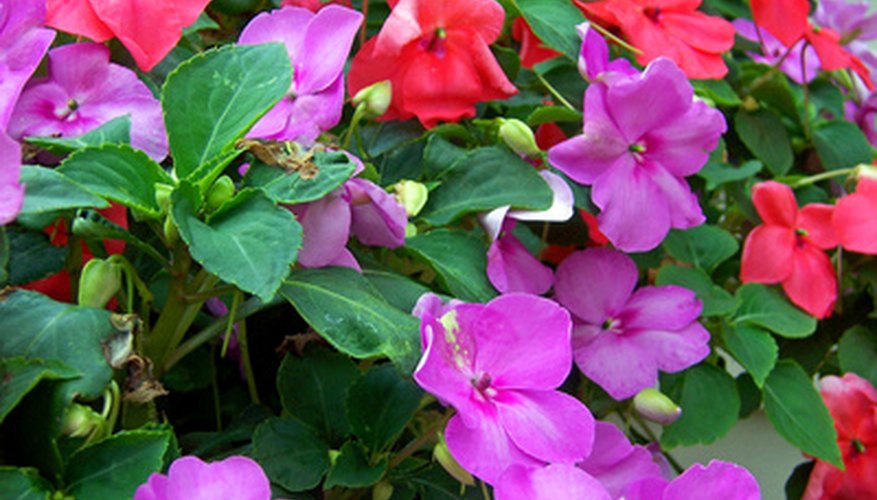 Evergreen perennial Impatiens wallerana grows as an annual in Seattle's cooler climate, and nothing beats it for non-stop, vibrant color. Especially useful under spreading trees and other shady spots, impatiens blooms where nothing else will. A plethora of varieties exists offering numerous colors and single or double petal styles. Leaves may be solid green or tinged with white or purple. Most varieties grow from 8 to 24 inches in height and width and in a rounded formation. Impatiens prefers fertile, moist soil and wilts dramatically when it lacks sufficient water. It complements other shade-loving plants such as ferns, hostas and coleus and blooms prolifically until killed off by frost. Prune if stems become leggy and overgrown.