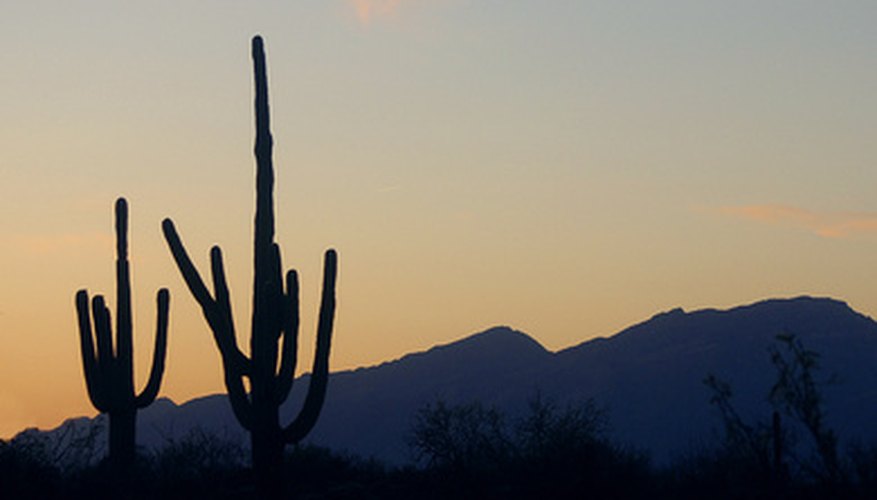 The desert climate of Arizona has a surprisingly diverse population of vegetation, especially flowers on shrubs and trees. For example, the well-known Sonoran Desert has more than 400 flower varieties that can be used for culinary or medicinal purposes. When identifying or looking for garden flowers in Arizona, keep in mind a select few that are simple to grow and popular, especially for beginners.
Bougainvillea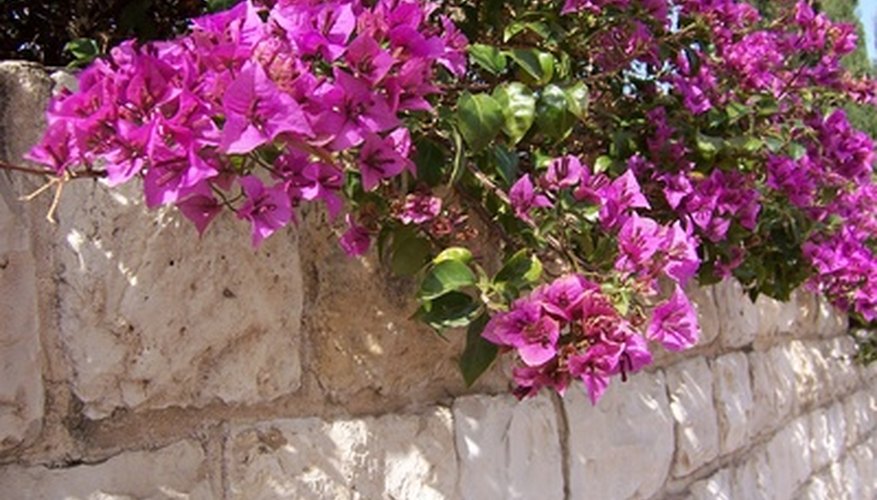 The flowering bougainvillea shrub is probably one of the most popular desert/tropical shrubs in North America. The lush, colorful foliage prefers hot, dry climates and does not need a lot of water after establishment. From April to November, colorful blooms ranging from pink to purple cover the shrub that can be allowed to grow large and take over a landscape quickly or pruned to a small tree for smaller garden spaces. Either way, the bougainvillea must be pruned throughout the year to get rid of dead or broken branches and also during the growing season to promote more blooming and healthier foliage.
Flowering Desert Willow
The flowering desert willow is a cousin of the magnolia family and is usually used for landscaping. A smaller version of a weeping willow tree, the desert willow has purple, white and yellow flowers from spring to fall and is very drought tolerant. It needs little maintenance and little watering. In the wild, the desert willow will thrive in washes.
Desert Gold Poppy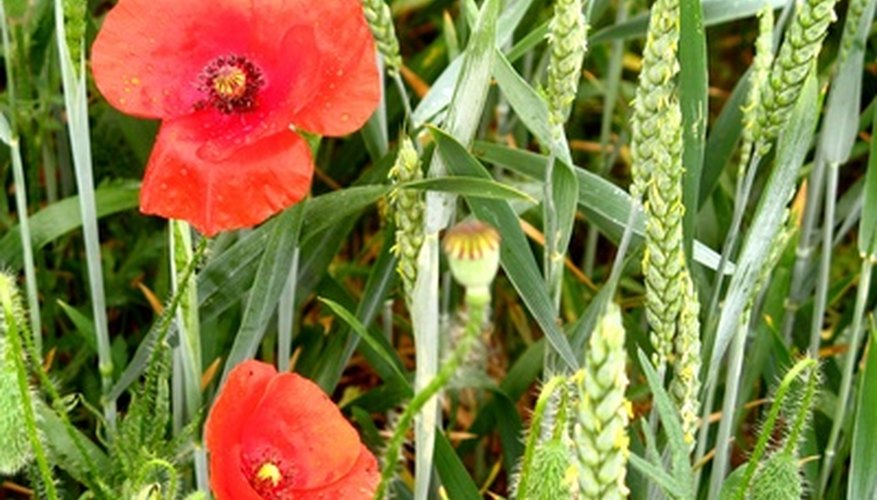 This poppy family flower grows small and strong, not larger than 1 1/2 feet tall. During the spring, it blooms with bright orange, gold and yellow large flowers. This flower prefers sandy soils and most commonly pops up in dry places such as roadsides and rock gardens. This Arizona flower is added to wedding bouquets and used for landscaping as well.