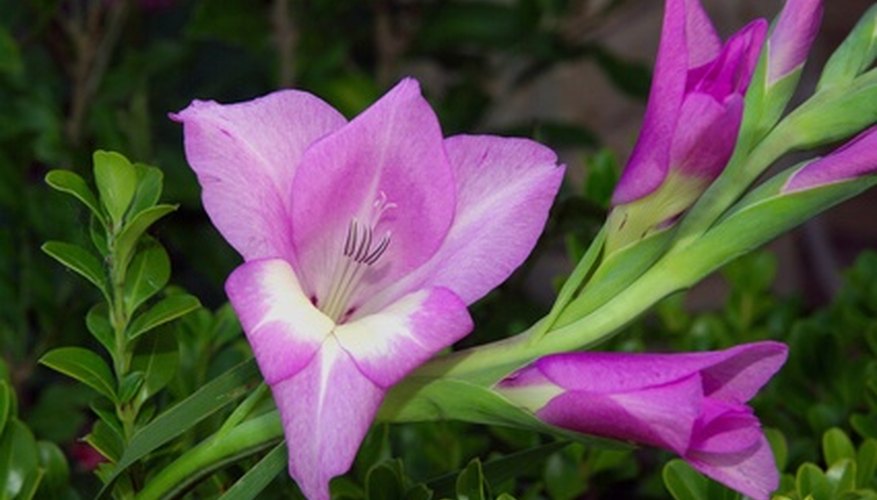 Comprised of five regions of rich mountain and river terrain, the Poconos Mountains in Pennsylvania are a vast oasis of opulent natural beauty and stunning scenery of waterfalls, winding rivers and woodlands. This 2,400-square-mile stretch in the Northeast exhibits the perfect natural environment for growing some stunning flowers in your landscape.
Candytuft
Candytuft is an early bloomer that is terrific for adding a splash of late spring color to your garden. Candytuft's low, bushy foliage produces mounds of gorgeous lilac, white, and deep pink flowers that thrive well into the warm summer months. Plant this robust perennial in a well-drained and sunny location. After all of the blooms have faded, prune back the foliage in preparation for next season's blooms. Candytuft is a hardy plant that is resistant to pests and diseases.
Sunflowers
Count on sunflowers to add beautiful color to your garden when the other flowers have stopped blooming for the season. They bloom in the late summer through fall and their bright, yellow heads and rough, heart-shaped leaves make them distinctive. Sunflowers are easy to grow and require little more than a bright, sunny spot and a healthy drink of water every couple of days. They are amazing in how they turn themselves to track the sun. Sunflowers produce tasty seeds that are edible for humans and wildlife alike. Once the sunflowers begin to dry and the leaves and stalk begin to turn yellow, either harvest the seeds for eating or leave them for wildlife. Birds, especially gold finches, love to eat them.
Gladioli
Gladioli are ever-blooming flowers with blooms that emerge in large spikes of red, purple, yellow and a rainbow of other colors. Individual flowers bloom successively from the base to the top of each spike. Gladioli prefer well-drained soil and a sunny location. They are easy to grow and require little work after planting. Simply mulch and weed them and water weekly. For continuous blooms throughout summer, plant gladioli every two weeks from May to July. When flowering is finished for the season and the foliage begins to turn yellow, dig the corms (bulbs) and store them in a cool indoor location through the winter. Replant them next season. Gladioli's sturdy, flowered stems make wonderful cut flowers. Cut them as soon as the bottom flower has opened, leaving three or four leaves at the base of the plant. The rest of the flowers will open over the next few days. Cut gladioli will last seven or more days.