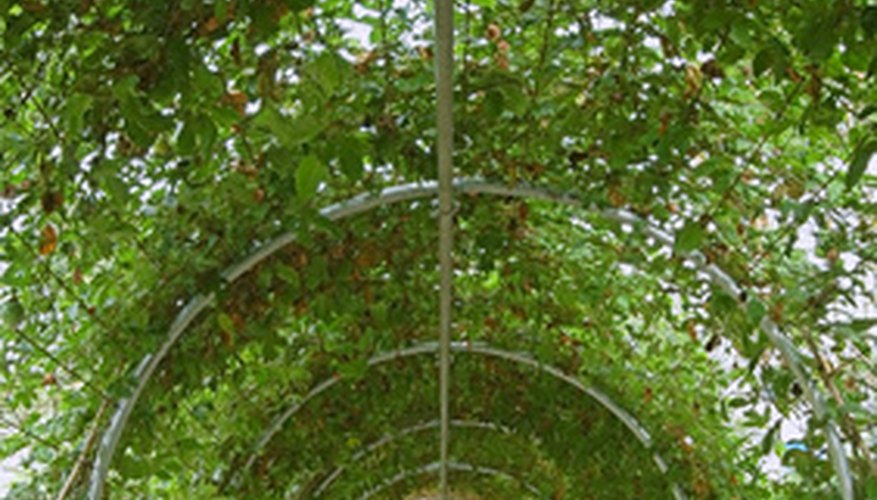 There are a wide range of flowering, fast-growing vines to grow over a pergola for a lush and green landscape. Vines that have a rapid growth rate and long flowering season will have the pergola covered in a short period of time. For a partly shaded pergola, look for vines that tolerate some shade. Vines need to be pruned, so be sure to cut back every fall or spring to keep the pergola looking tidy.
Trumpet Creeper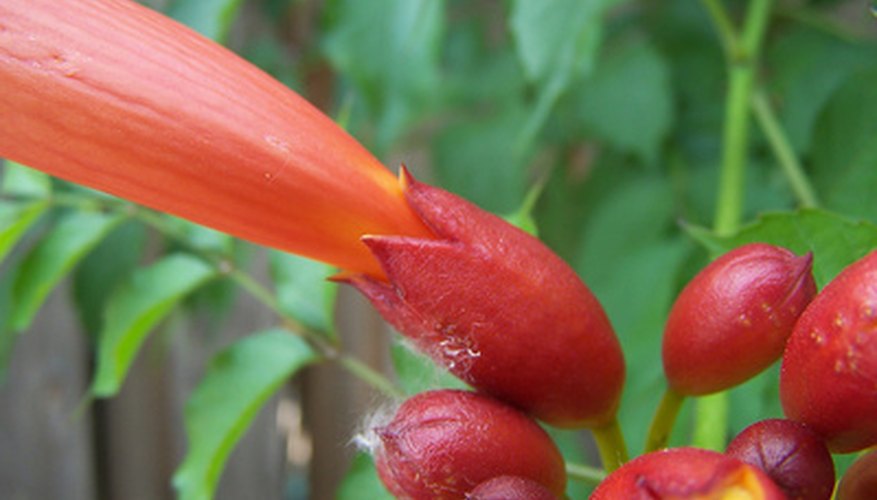 Trumpet creeper is a deciduous creeping vine with a rapid growth rate and course texture. These hardy growers grow up to 30 feet wide and are excellent for covering a pergola in a short period of time. Their salmon and apricot colored flowers are trumpet-shaped and emerge in the summer to light up the pergola into the fall. The blooms also attract hummingbirds. The deeply cut leaves on the trumpet creeper are bright green and contrast nicely with the colorful blooms. Trumpet creeper requires full sun to part shade and well-drained soil. It can also tolerate poor soil, making this a very adaptable vine to plant over the pergola. Prune these striking vines in the late winter to early spring. The USDA hardiness zone is 6 to 9.
Sweet Autumn Clematis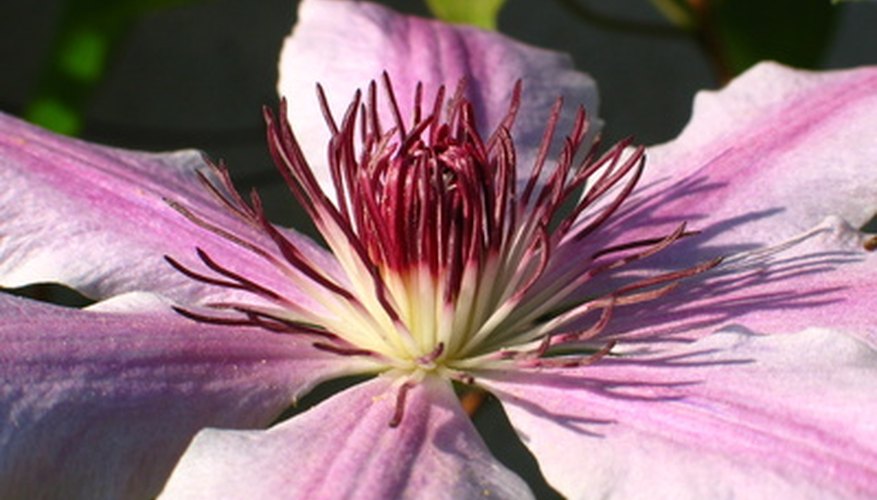 Sweet autumn clematis is a rapidly growing, deciduous vine that will have the pergola covered in no time. The twisting stems are easy to attach themselves to the pergola and grow up to 15 feet tall and 10 feet wide. Each August, their fragrant, star-shaped white flowers appear on the vine to light up the landscape. The flowers are 1 inch wide and last into October for a long-lasting blooming vine. Sweet autumn clematis has heart-shaped deep green leaves that are shiny and leather-like. Sweet autumn clematis prefers full sun and well-drained, moist soil. Its rapid growth should be pruned in the fall or early spring to keep the pergola looking tended. The USDA hardiness zone is 5 to 11.
Morning Glory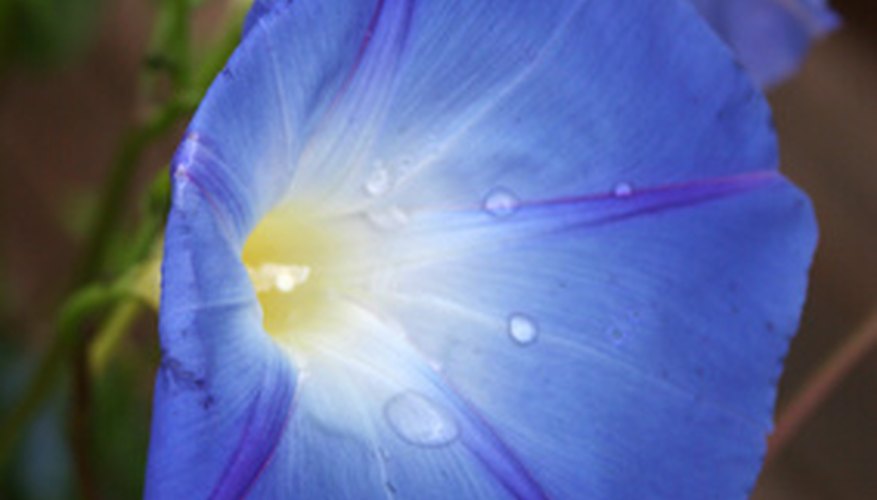 Morning glory is a rampant growing annual vine with showy blooms that emerge mid-summer to last into the fall. The morning glory has brightly colored flowers that swirl open in the morning to fade at dusk, hence the name morning glory. The flower colors are funnel-shaped and 3 inches wide. Colors include purple, blue, red, lilac and white. Morning glory vines have bright green, heart-shaped leaves. These tough vines grow 8 to 15 feet high and have tendrils that easily attach to outdoor structures like pergolas. Morning glories prefer full sun to partial shade and nutrient-rich, well-drained soils.