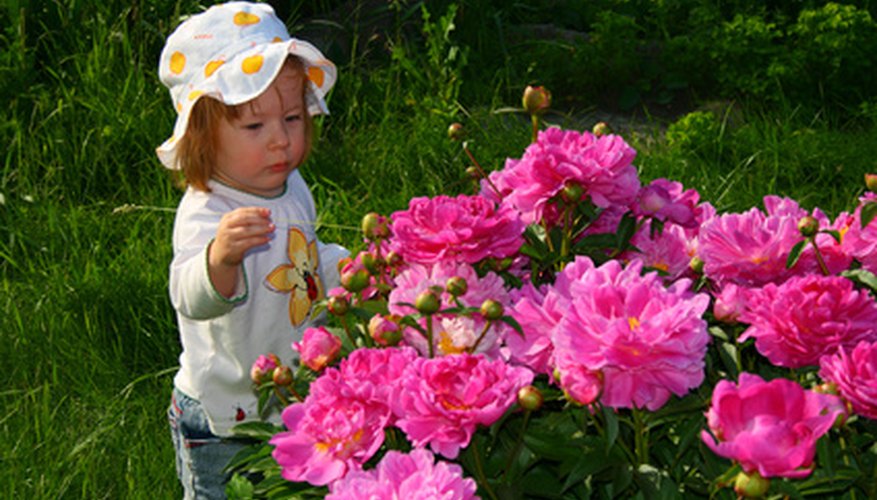 If you love big, showy, "in-your-face" flowers, then the peony may be the plant for you. These long-lived perennials are available in a wide array of colors and forms, and many are highly fragrant as well. With nothing more in the way of fertilizer than a yearly 1-inch application of compost, the peony will live for in years.
White Peonies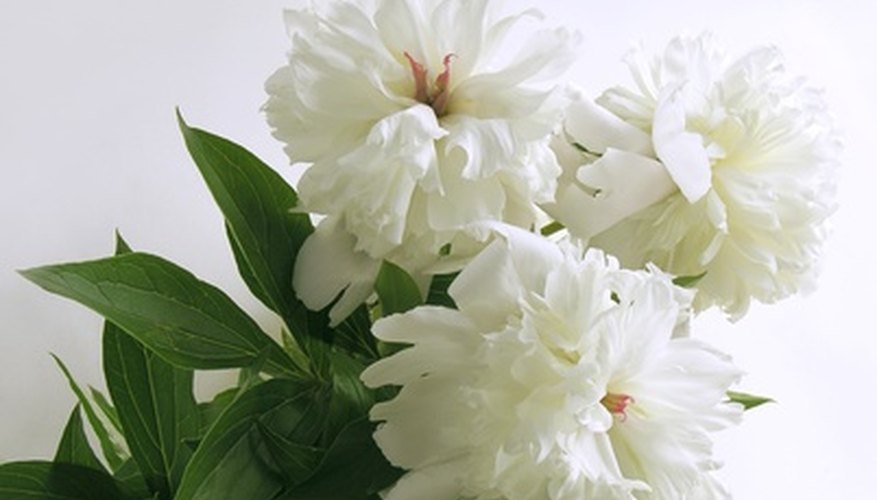 No list would be complete without mention of "Festiva Maxima," the granddaddy of white peonies, well over 150 years on the market and still going strong. The blooms are a startling pure white with a few crimson flakes on some of the center petals. "Bowl of Cream" is another snow-white double variety with no trace of other color in its petals. It is an 8 inch wide, Gold Medal-winning bloom. "Miss America" is an open semi-double white, with a large lemon yellow center for a less showy bloom.
Cream and Yellow Peonies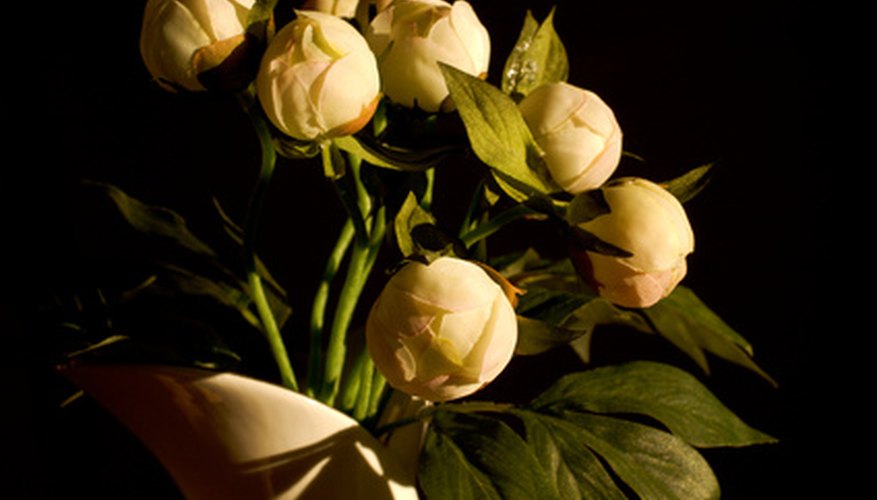 A personal favorite peony for many is the blend of cream, yellow and pink confection "'Raspberry Sundae," a double "bomb"-style that grows 6 inches across. "Bartzella" is a rarer variety of lemon yellow peony with occasional red center accents that has a lemon scent to match its color. For a truly rare yellow, try growing "Yellow Crown." Expect to pay premium prices for this beauty.
"Luella Shaylor" is an unusual cup-shaped, anemone-style double in creamy white with a prominent, yellow center. Unlike the majority of peonies, it is only lightly fragrant.
Pink and Coral Peonies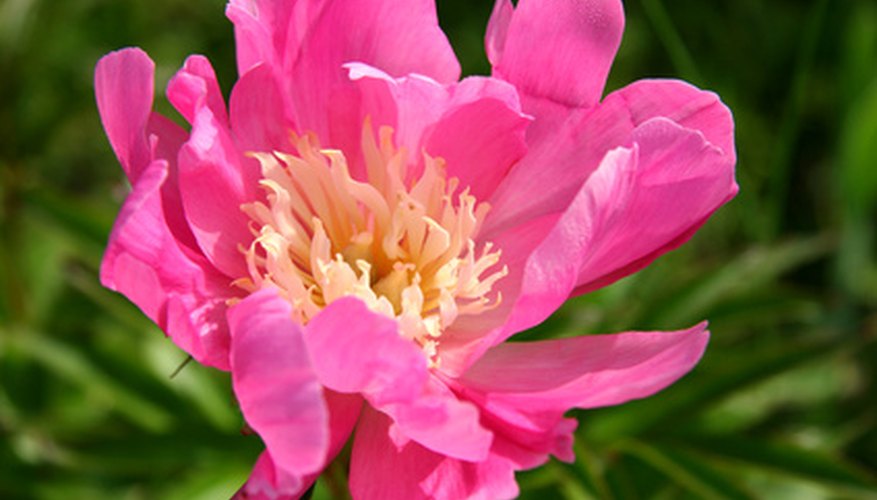 The deep, hot-pink "Kansas" peony is one of the better varieties for Southern climates. Peony "Coral Charm" is a semidouble form of such rich peach/coral color that it appears to be lit from within.
Another beautiful peony in this color category is "Eden's Perfume," which is touted for its fragrance, which is like rose-scented perfume. It has a double form, and its clear, pink blooms go well when planted with white, cream or subdued coral varieties.
"Nancy Nora" is a double variety in delicate shell pink. It has a rose geranium scent.
Red and Maroon Peonies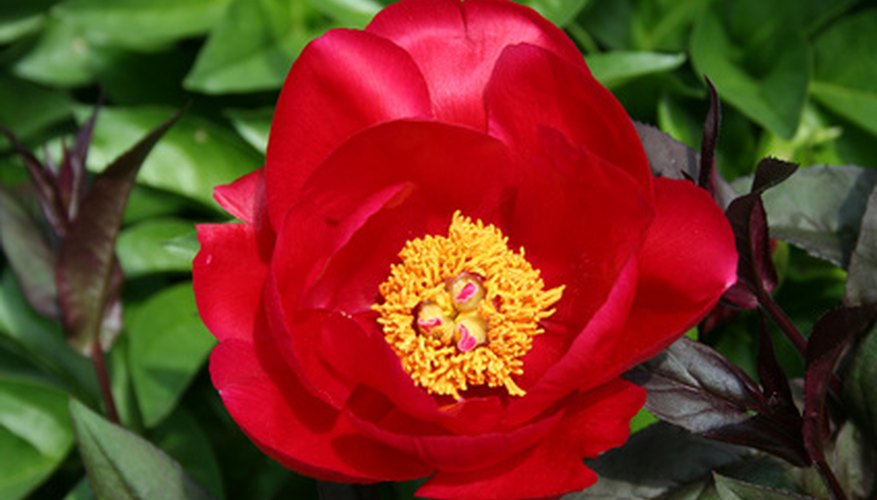 "Buckeye Belle" is a deep red, early bloomer with yellow stamens in a semidouble form.
"Burma Red" is an anemone-style peony that looks very much like a red poppy with a gold center, but if your taste is more toward the large powder puff blooms, the true red double, "Carol" or the rose-red late-season variety, "Better Times" may be more to your liking.
"Fernleaf Double," whose leaves resemble ferns, is a dark-red double, but "Matilda Lewis" is darker and about as close to maroon as peonies get.