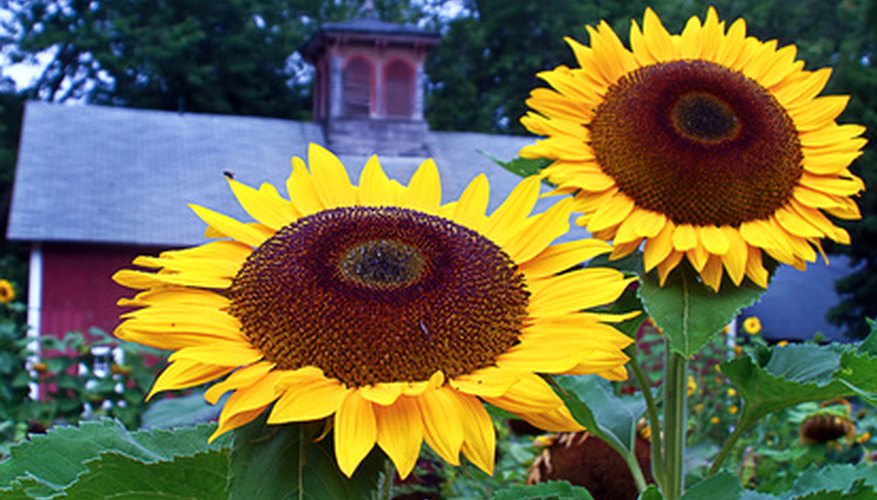 Passover is an occasion in which the Jewish celebrate the Israelites being freed from slavery in Egypt, and Christians celebrate Jesus's sacrifice for our sins. Because Passover takes place in the beginning of spring, flowers that bloom in the springtime are used to celebrate the holiday. Use Passover flowers to decorate your home, hang a centerpiece on your front door or create beautiful baskets of different types of flowers for Passover.
Sunflowers
Sunflowers come big and small. You can find them in colors ranging from canary yellow to a sunset red. The beauty in these Passover flowers is the resemblance they have to the sun. Sunflowers bring warmth and joy. Make a wreath with the sunflowers of your choice. Open up a wire hanger so that it makes a circle and keep the hook at the top. Wrap each sunflower around the wire and secure with craft glue. When you are done, you will have a beautiful sunflower wreath for your front door.
Gerbera Daisies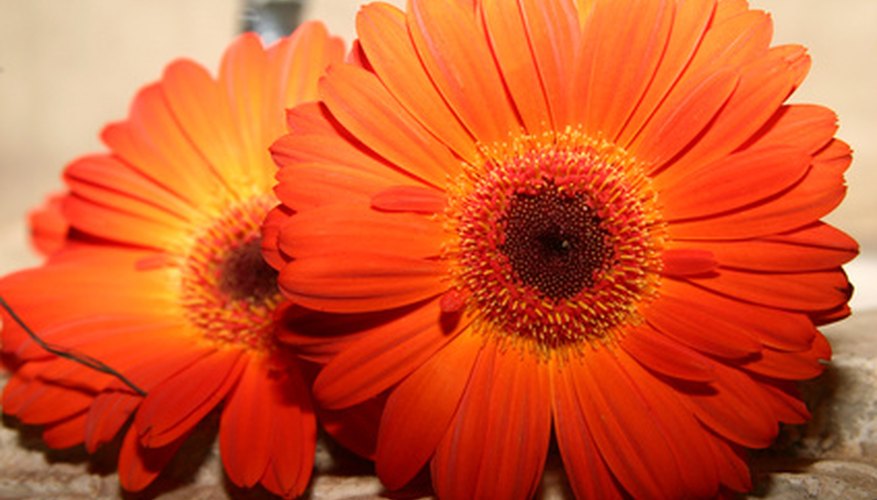 Gerbera daisies come in classic spring colors for Passover, including orange, pink, purple, yellow and red. Gerbera Daisies are meant to bring show happiness. Another meaning is purity, a great one for Passover. Use Gerbera Daisies as corsages for your guests. You'll need three Gerbera Daisies per corsage. Use green stem-wrap tape to fasten the stems together. Glue the Gerbera Daisies to a wide ribbon long enough to wrap around an average-sized wrist.
Roses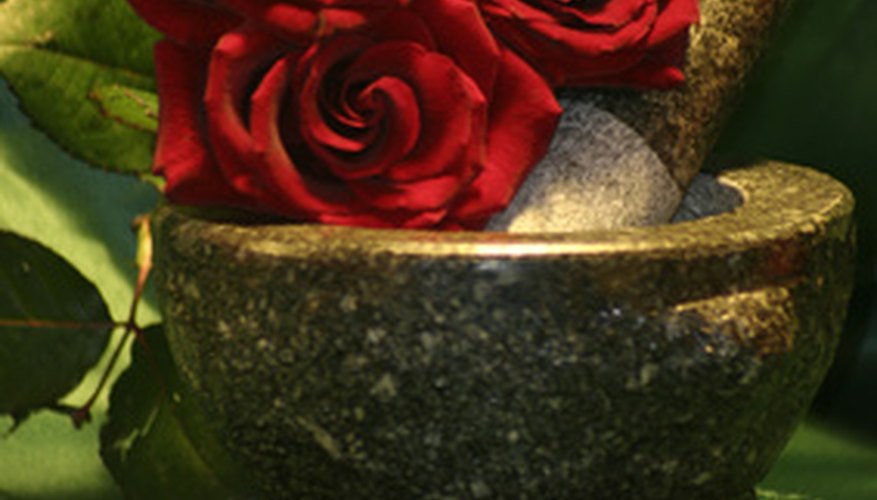 Roses are often used for lovers, but are also a type of flower for Passover. Roses come in red, pink, white and yellow, as well as many non-traditional colors. White roses are perfect for Passover decorations as the color and flower means innocence and purity. Add one long-stemmed rose to each person's Passover dinner setting that they can take home when the night is over. For a more personal touch, add the meanings of each color and match them to the personality of the recipient.
Stargazer Lilies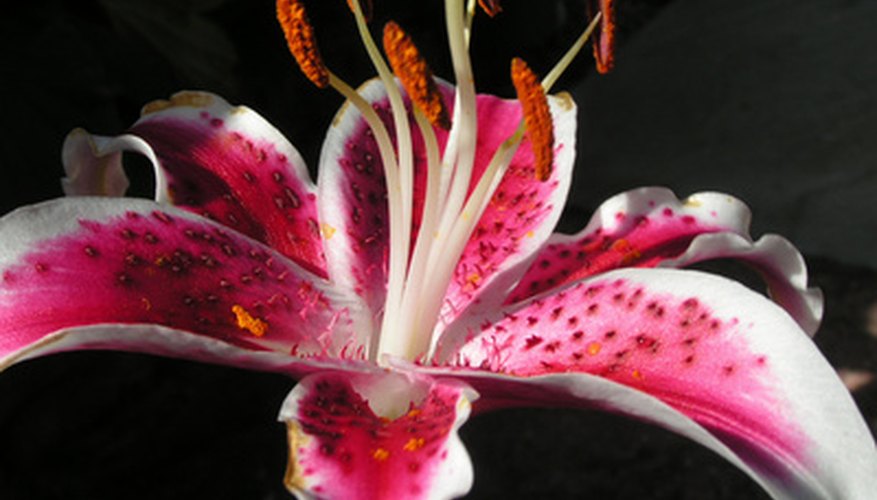 Stargazer lilies have a wonderfully strong fragrance. The lily has always been a flower symbolic of spirituality. It's a unique flower that will create gorgeous decorations in your home and will delight gift recipients. Use 3-oz. stargazer lily scented candles as a Passover favor for your guests. Trim the stems so the petals reach above the top of the candle when held up against it. Secure them there with craft glue and then wrap the stems around the candle with ribbon.
Daffodils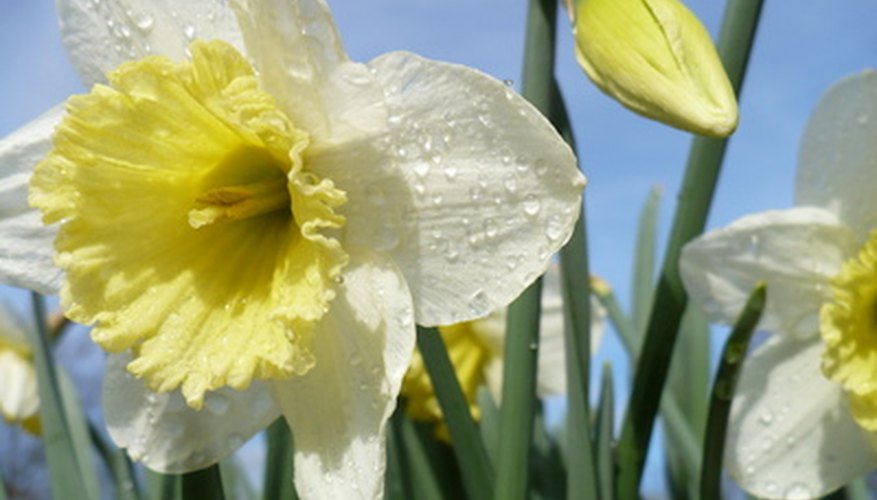 Daffodils communicate unrequited love and regard. They are a bit more formal and traditional than other spring flowers, which makes them great for adding to bouquets. They also make nice boutonnieres. Trim the stem so it is less than 3 inches long. Use stem-wrap tape to secure the stem and a safety pin to attach it to the boys' suits.
Tulips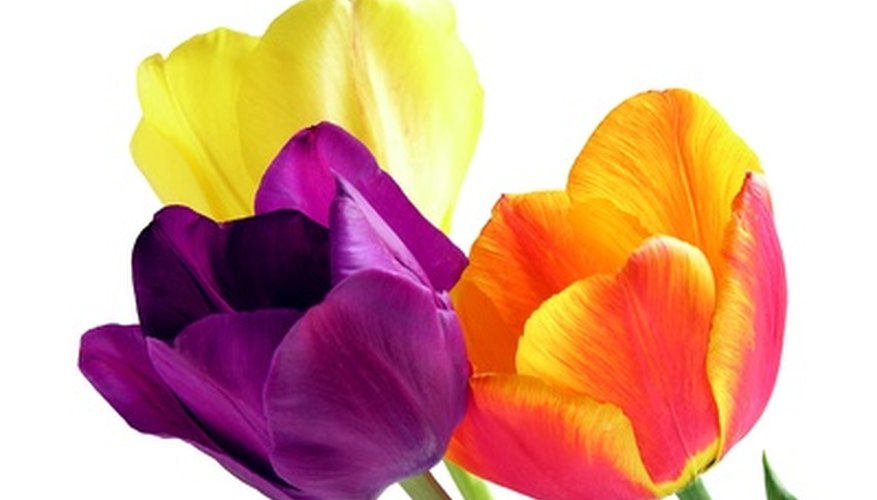 Tulips say springtime, and it's no wonder with the vibrant colors they come in, including purple, yellow, orange, blue, pink, red and white. Create a large multi-colored bouquet of 10 to 30 tulips for a Passover centerpiece.
Irises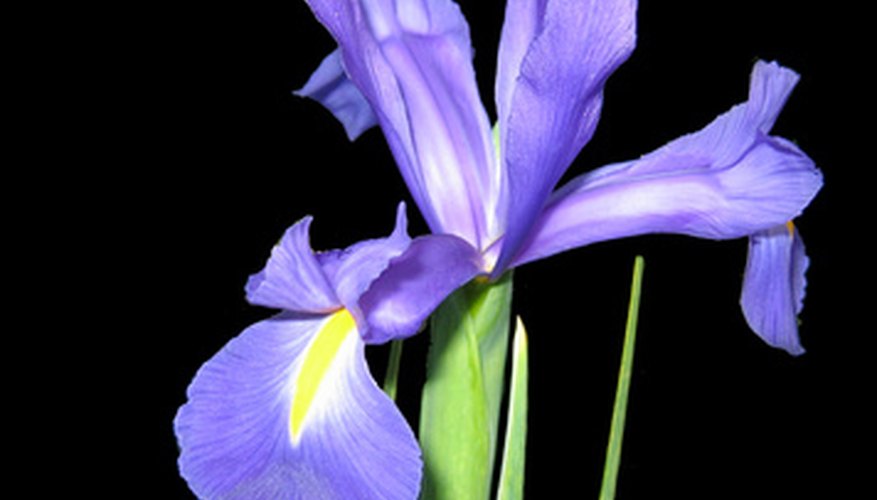 Irises also come in a variety of colors, but the most popular is the deep blue. The meanings can be hope, wisdom, faith, admiration and courage. These are a great Passover gift for a good friend. Irises make great gifts for kids. A simple way to show your appreciation for them during Passover is to wrap three or more irises together with a pretty ribbon.
Carnations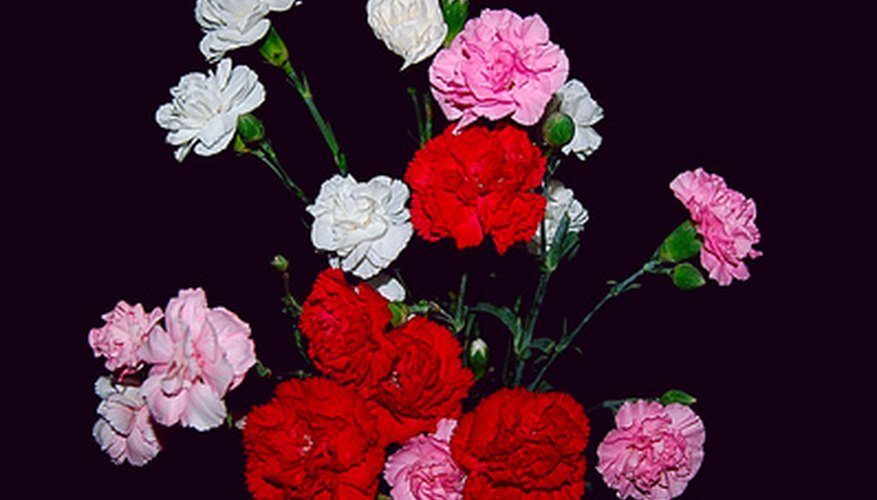 Carnations are delicate yet strong. Red carnations mean admiration and white carnations mean innocence and love. A bouquet of these two colors would look nice, but one with a large variety of colors would be even better for Passover. According to ProFlowers, pale peach and pink are dear to Christians, as it is believed that the first one bloomed when Mary was weeping for Jesus. Create smaller bouquets of various-colored carnations to place all around your home during Passover.
Orchids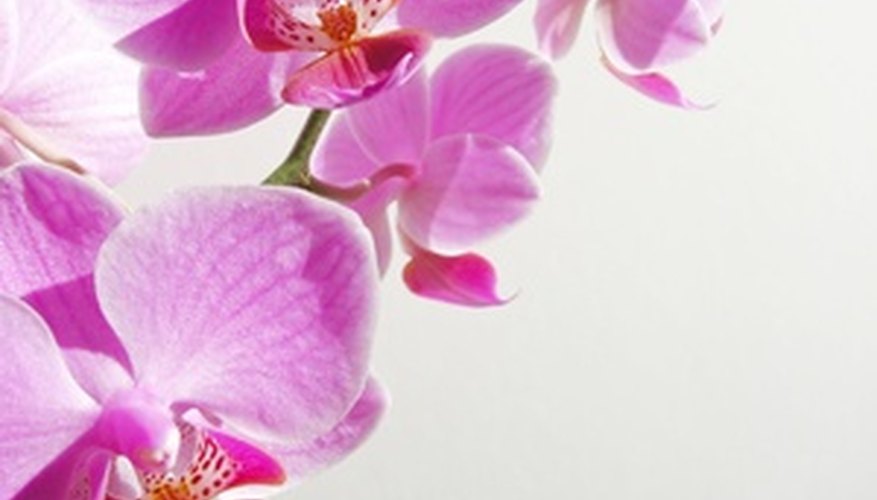 Orchids vary greatly in color and design (some are spotted or striped looking). They are beautifully delicate. Meanings include love, luxury, strength, beauty and refinement. Use glass bowls that are less than 3-inches deep to create orchid pool decorations for Passover. Fill the bowl halfway with water. Cut the stems off completely and allow the orchids to float. Place on tables around your home.