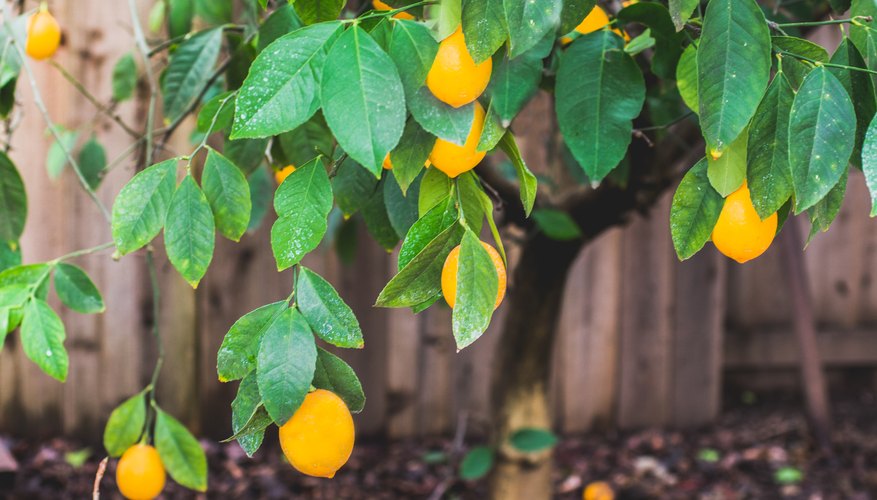 Spreading oaks and majestic redwoods inspire our awe, but they just don't work in small backyards. That doesn't mean people with less-than-large gardens need to settle for a shrub or bramble.
Small trees for small gardens do exist, and if you pick carefully, you can find a species that works for you size-wise, yet still evokes the poetry certain trees can: dappled shade, a perch for birds and the song of wind through lovely leaves. Here are five of the best options available for short trees.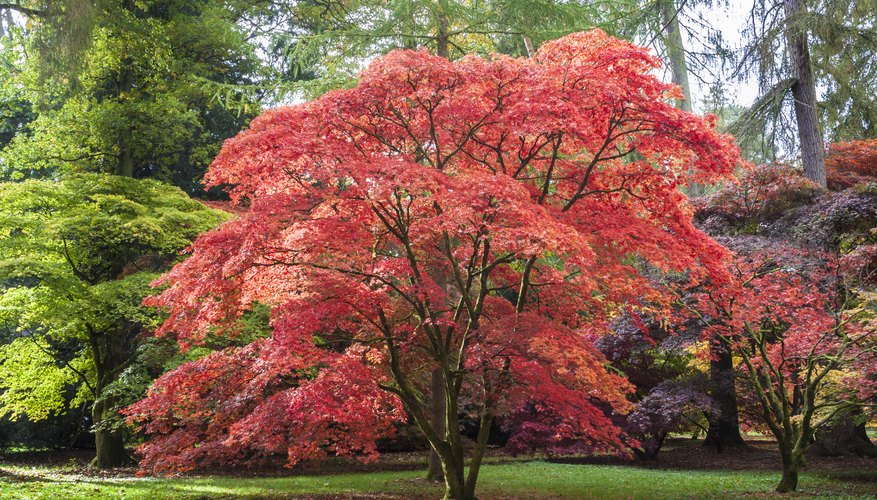 Japanese Maples
Graceful and elegant, with deeply lobed leaves, Japanese maples (Acer palmatum) are an excellent choice for small gardens. Their beauty changes as the year evolves, from the romance of bare branches in winter to lush summer foliage, to the stunning finale in fall.
Many Japanese maple species top out at 10 feet tall or less, making them perfect for small spaces. Here are some Garden Guide favorites:
Red Dragon Japanese Maple (Zones 5 – 8), with purple leaves blushing blood red in fall. It grows to 5 feet tall in 10 years and tops out at 8 feet.
Butterfly Variegated Japanese Maple (Zones 5 - 8), with its upright vase shape, grows to 8 feet tall and 5 feet wide. Its lacy, variegated leaves are green and pink, turning to scarlet in autumn.
Bonfire Japanese Maple (Zones 5 - 6A) This dwarf variety wows in spring with soft red and pink leaves that green in summer, then burn crimson in autumn. It gets only 8 feet by 6 feet at maturity.
Improved Meyer Lemon Trees
With sweeter fruit than regular lemon trees and faster growth, Meyer lemon trees (Citrus × meyeri) are a pleasure in a backyard or patio in zones 9 to 10. They grow to just 10 feet tops in the backyard, and will more likely stay at 6 feet or under.
They delight gardeners with the heady fragrance of their many blossoms and the yellow thin-skinned fruits they bear year round. They need sun or lots of indirect light to thrive.
Loquat Trees
Thick shiny leaves with sawtooth edges decorate the lovely loquat (Eriobotrya japonica), a perfect tree for a sunny garden corner. In fall, the evergreen foliage is decorated with delicate white flowers, extremely fragrant, that develop into luscious fruit.
Loquat trees have short trunks and rounded crowns, usually growing to about 10 feet in cultivation. They are highly ornamental, and their boldly textured foliage adds a tropical air to a small garden.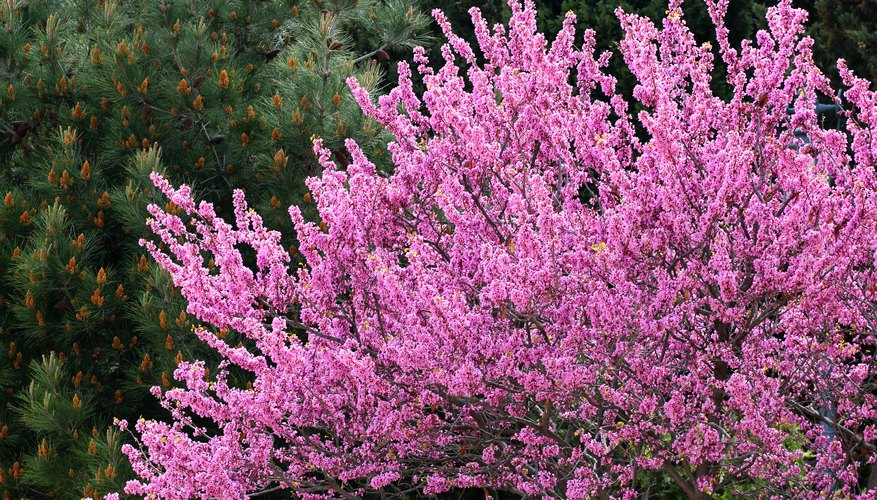 Eastern Redbud
Redbuds (Cercis canadensis) are one of our most beautiful native trees. Generally growing to 30 feet tall, redbuds put on a show in spring with frothy pink blossoms. The spring leaves emerge red, turning green in summer and canary yellow in fall.
If this is still too tall for your backyard, try one of these smaller cultivars, growing to 10 feet:
'Covey' redbud (Cercis canadensis 'Covey') tops out at 10 feet and produces bright purple flowers in early spring in zones 5 to 9.
'Ace of Hearts' (Cercis canadensis 'Ace of Hearts') has small, heart-shaped leaves in zones 4 to9.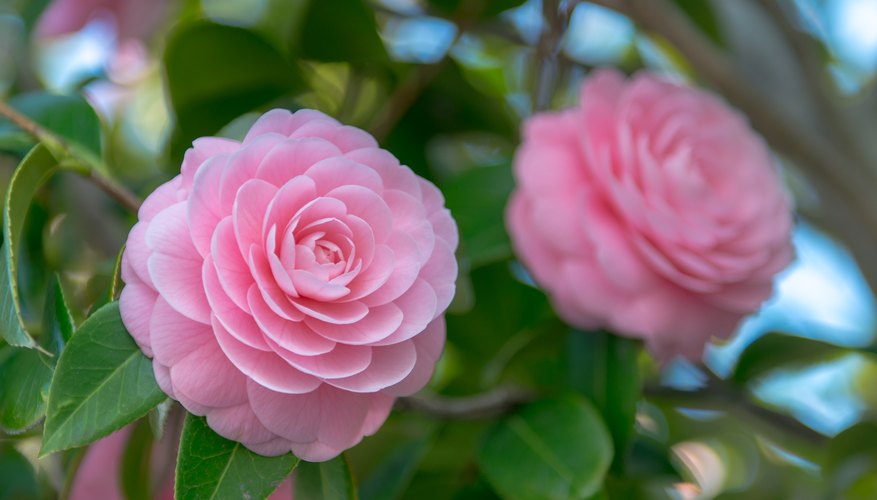 Camellia Trees
Small flowering trees appeal to many folk with limited backyards. You get all the benefits of trees plus the sight and scent of blossoms. If that's your attitude, consider planting a camellia tree for its shiny evergreen leaves and many-petaled blossoms. Japonica (Camellia japonica) is extremely popular and the state tree of Alabama.
Many camellia trees grow only 6 to 10 feet tall and thrive in zones 7 to 10. With over 3,000 different types of camellias, you can find some that do well in cooler areas, including a series with "April" names like 'April Rose.'