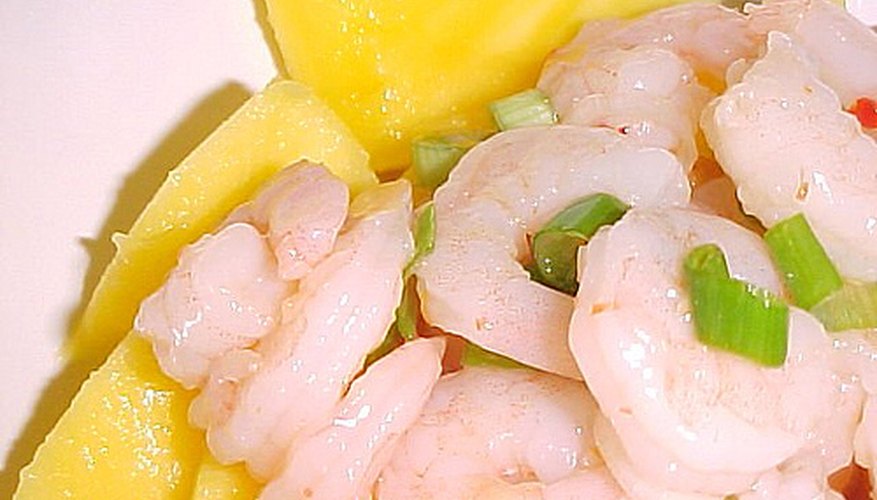 A raw-food diet, as the title denotes, is a diet of raw fruits, vegetables and sometimes meats and seafood. According to the U.S. Food and Drug Administration, raw foods contain high amounts of essential nutrients that are otherwise lost in the cooking, drying or storing process. Incorporating shrimp with your raw food diet can be a healthy choice if proper care is taken.
The Healthiest Ingredients To A Better Life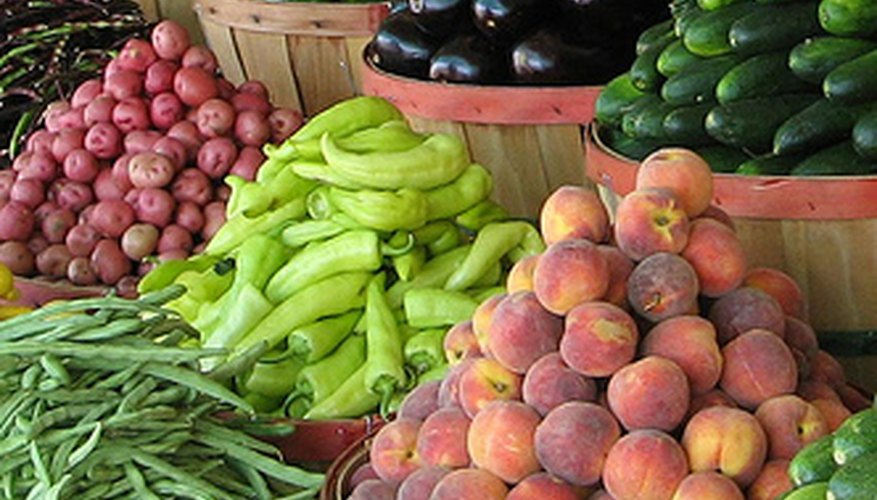 Locate a reliable and locally trusted farmers' market, which often sells fresh and organic fruits and vegetables from local sources. Taking advantage of locally grown organic fruit can help supplement your raw-food diet. Experiment with different types of fruits and vegetables to increase your nutritional intake. Enjoying a wide variety of produce items can help keep your raw-food diet far from boring. Some high-energy fruits and vegetables to keep you alert and healthy include apples, kiwis, bananas, grapes, pears, onions, potatoes, yams and broccoli. Eating these foods give you higher amounts of energy-providing carbohydrates.
Shrimp And Other Raw Seafood
Shrimp is one of the many different types of seafood that can be added to a raw-food diet, and it contains high amounts of essential nutrients in raw form such as thiamine, protein and tons of other vitamins and minerals, according to the FDA. Choose your uncooked shrimp from a reliable source, and make sure it is properly deveined and cleaned. Use this same amount of caution when obtaining any type of raw seafood. Raw seafood is popular in Asian cuisine such as sushi and sashimi. Choose large, healthy and juicy prawns or small shrimp for the meals with which you wish to incorporate them. Eating other raw seafood such as salmon and oysters is another option for your raw food diet.
Preparing Shrimp for aRaw-Food Diet
Marinade your shrimp and any other seafood in a bowl with two parts lemon juice to one part water before adding it to your raw fruits and veggies. The citric acid in the lemon juice kills any bacteria in the shrimp and actually of cooks it in a way. Soak the shrimp for about 30 minutes in the bottom shelf of your refrigerator. Prepare a dish of julienne parsnips and diced yellow squash with grated carrot. Combine the raw ingredients into a salad bowl of raw broccoli florets and one-inch chunks of honeydew melon. Remove the shrimp from the lemon water and pat them dry on a paper towel before adding them to your salad. Preparing a boxed lunch with all raw foods and shrimp is also easy, and you can experiment with different fruits and veggies.