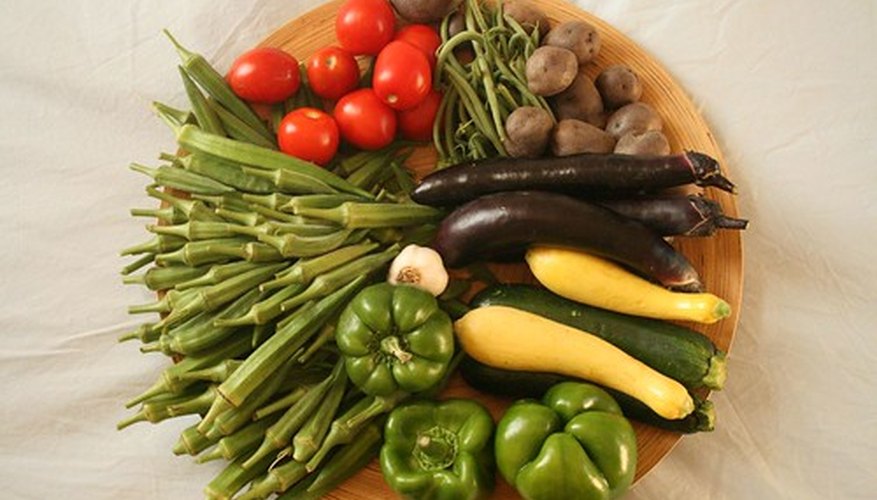 Hydroponics is a method of growing plants indoors or outdoors where the plants are grown in water that contains dissolved nutrients rather than in soil. There are six basic ways that a hydroponic system can be set up. The simplest type of hydroponic system is the wick system. Other hydroponic system options include water culture, ebb and flow, nutrient film technique, drip and aeroponic. Each system has unique characteristics that make it best suited for certain situations.
Types
The most common type of hydroponic system is the wick system, which is passive and requires no moving parts. The water culture system is an active hydroponic system, and the simplest of this type. The ebb and flow hydroponic system uses flooding to bring nutrients to the plants in the system. Drip systems and nutrient film systems both use timers to dispense nutrients and water to the plants in the hydroponic system.
Features
All hydroponic systems have many of the same features as relating to their purpose. Hydroponic systems are designed to grow plants without requiring soil, by providing plants with the necessary nutrients when they are watered. Hydroponic systems involve heavy use of water and nutrient mixes, and most run automatically without requiring much human interaction.
Size
Hydroponic systems are capable of working both on very small and very large scales. They are customizable to meet the needs of those using them. Passive hydroponic systems can be set up in a home, garage or yard. Large-scale systems can be set up in greenhouses and on farms to produce much larger quantities of plants and fruits and vegetables.
Benefits
Hydroponic systems benefit the people utilizing them by automating much of the growing process, and eliminating the need for outdoor space and nutrient enriched soil. The automated nature of most active hydroponic systems allows for plants to be cared for on timers rather than by hand. The automation offered by hydroponic systems makes them a beneficial choice for growing many types of plants.
Considerations
There is no shortage of options available when setting up the ideal hydroponics system. Hydroponics system can be purchased from gardening stores and nurseries both on a large and small scale. These systems can also be made at home and built to suit any scale and most plant types. Do-it-yourself hydroponic systems have become a popular method for growing vegetables, fruits and herbs at home inexpensively and easily.