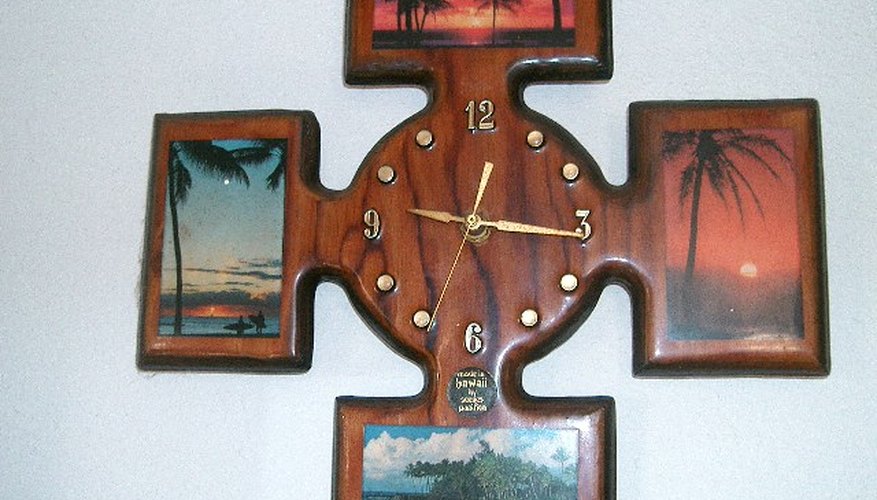 Making clocks from slab wood allows you to be as creative as you want. You can use any shape of wood to make a clock. The clocks may be given as gifts or used in any room of the house. If you have an interesting piece of wood and do not know what to do with it, make a clock and set it one a table stand or hang it from the wall.
Use a slab of wood at least 1/2 inch thick. You can make a shape out of any type wood. For a rustic look, cut a 1/2-inch slab from a tree trunk.
Use the belt sander with the 50-grit sand paper to rough sand the wood slab. Switch to the 80 grit to give a medium sand and use the 120 to give the wood slab a smooth finish.
Find and mark the center of the wood slab. This is where you will drill the hole for the clock mechanism to come through from the back. Use a drill with a drill bit the size of the center pole of the clock to make a hole on the mark.
Insert the clock mechanism from the back so that the pole is showing on the front side of the slab. Attach the square nut to secure the mechanism in place. Add the long and short hands to the center pole and fasten with the nut supplied in the kit.
Make marks on the wood slab where the numbers for the clock will go.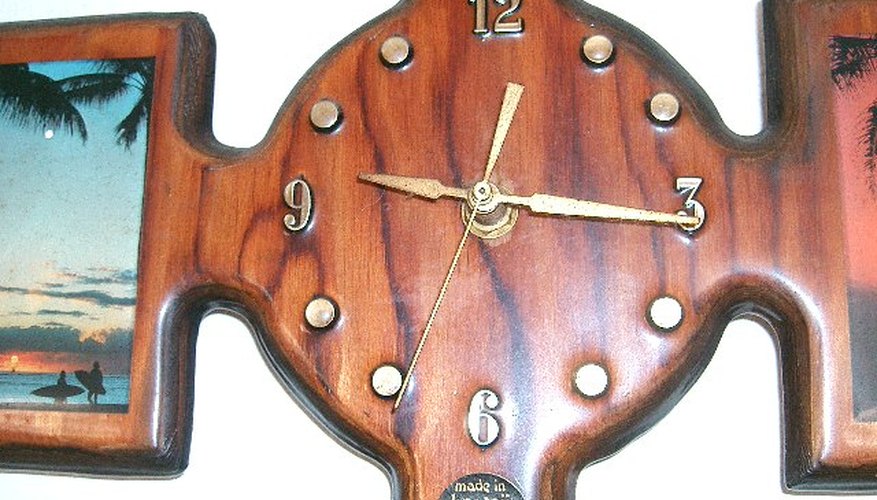 Use a rag to remove any dusk on the front side of the wood slab. Use the glue supplied in the clock kit to attach the numbers. Place a dab of glue on each number and place it where it should go.
Place the battery in the clock and set the hands.