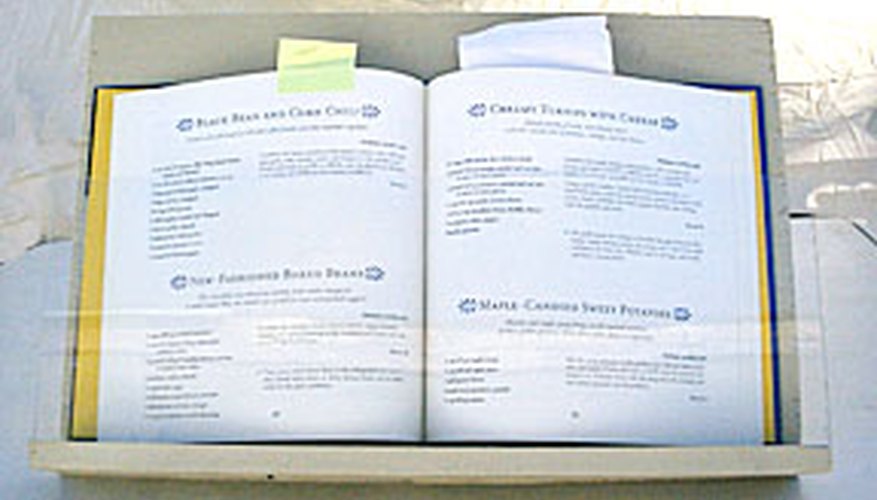 A cookbook holder keeps your cookbook in place, allowing you to easily reference it while baking or making meals. With an acrylic frontispiece, this cookbook holder will keep the pages of your book clean and splatter free. You can make this cookbook holder with wood, paint, a sheet of acrylic and a few basic tools.
Cut a piece of plywood to measure 19 1/4 inches wide by 12 3/4 inches high. The plywood should be 1/4 to 1/2-inch thick. This will be the back support of your holder.
Cut from a 1x3 wood plank a length of wood measuring 19 1/4 inches long. This is going to be the base.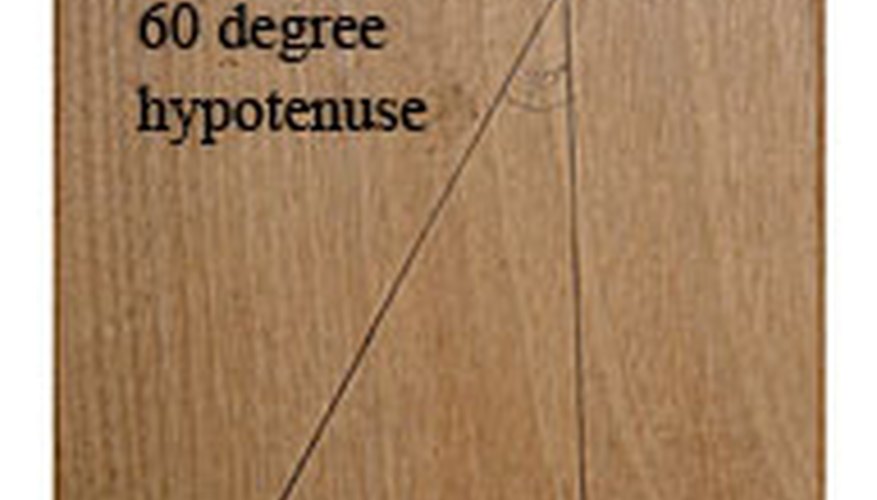 Draw a right triangle with a 60-degree hypotenuse on a piece of plywood. The triangle should measure 10 3/8 inches high with a 6-inch base. Cut this piece out. This will serve as the stand. The angle of this piece allows the cookbook holder to sit at an angle when on a flat surface.
Cut a sheet of acrylic to measure 19 1/4 inches wide by 7 inches high. When cutting acrylic, wrap painters tape across the sheet, covering two inches above your cut and two inches below. This will reduce the risk of cracking the acrylic when you cut. Use a circular saw to make the cut.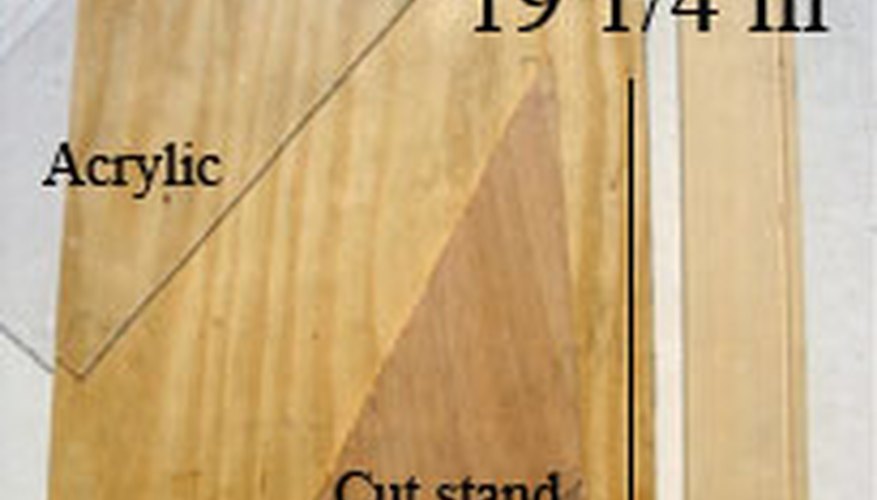 Use a router to make the slot on your base. Allow 2 inches from the back of the base to the slot. The slot should be 1/8-inch wide. The acrylic sheet will be placed in this slot.
Sand then paint or stain the back piece, the base and the stand any color you choose. Let it dry completely.
Mount the hinges to the stand, using butt hinges. Center the stand to the back and continue with installation. Ensure that the bottom of the stand is at the proper angle to the back. You should be able to collapse the stand so it sits against the back, allowing for easy storage.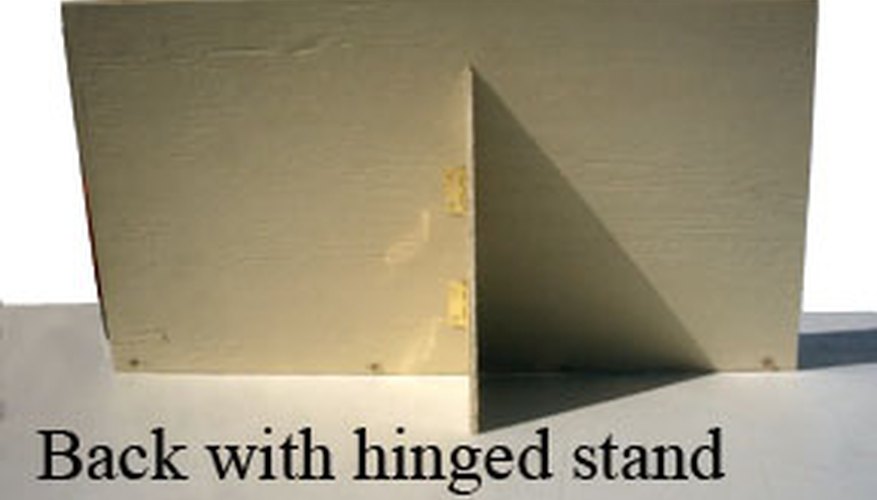 Attach the base to the back piece using screws at each end and one to either side of the stand. Touch it up with paint as necessary.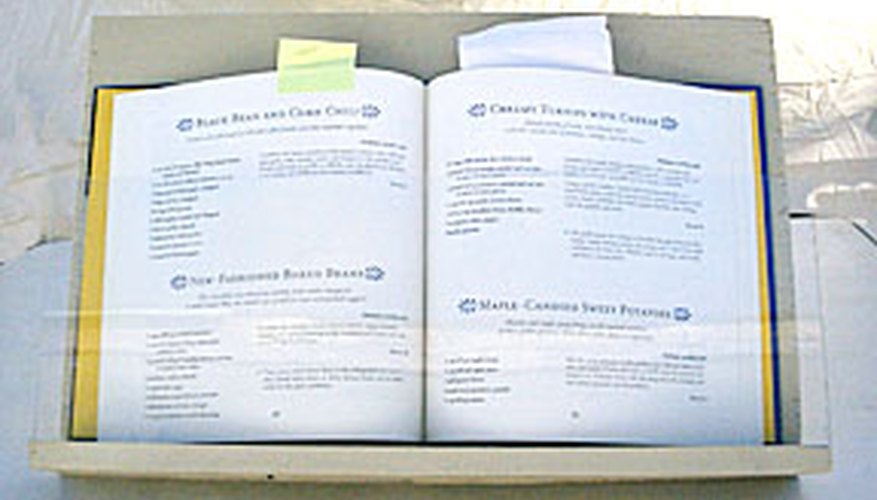 Drop a bead of glue along the inside of the slot in the base of the cookbook holder. Set the sheet of acrylic into the slot.