Creating your own table adds a personal and creative touch to your household. You can build a table that takes less time than you think, and it can be less expensive than fancy tables in furniture stores. Making the legs might be the most difficult part of building a table. But with a couple of tools, wood and understanding the size and design of your table, you can build table legs in no time.
Determine how tall you want the table legs to be. Are they for a coffee table, or a tall kitchen table? Measure out in inches with the measuring tape how tall you want each leg to be. If you are building a table, this is not as big of a concern because you can build the table after the legs. But if you're building legs for a tabletop that is already constructed, it depends on the type of wood, style and how sturdy they need to be. With these measurements, buy four pieces of wood that are 2 inches by 2 inches.
Sand each table leg into the design of your choice. Make sure the top of the leg is sanded into a square or round shape where a hole can be drilled in the center. Add curves, clawed feet, ridges or patterns. Make sure each leg is smooth of splinters and shaped identically.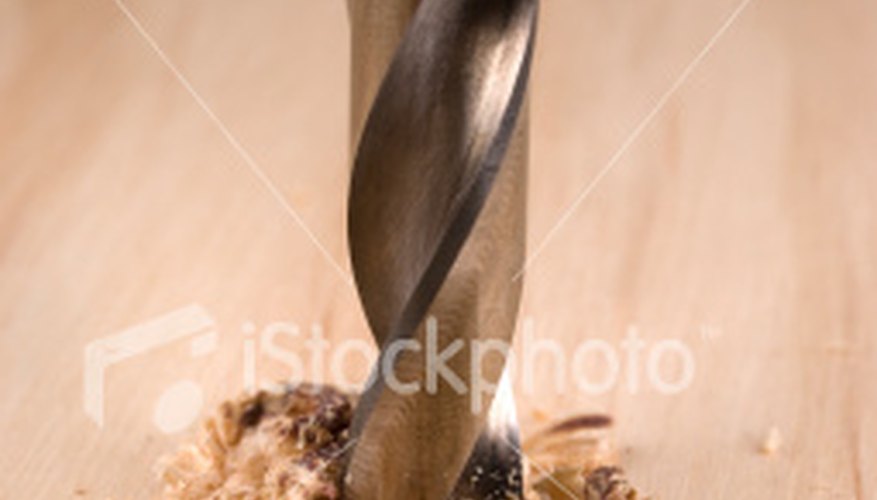 Take each table leg and drill a hole 1inch down from the top of the table leg where it will be attached to the bottom side of a table. You will eventually insert this into the underside of a table, where it will be screwed onto an already attached nail or screw.
Finish with the type of varnish, stain or paint you desire. Make sure the legs stand evenly and are the size and sturdiness you need to hold up your tabletop.