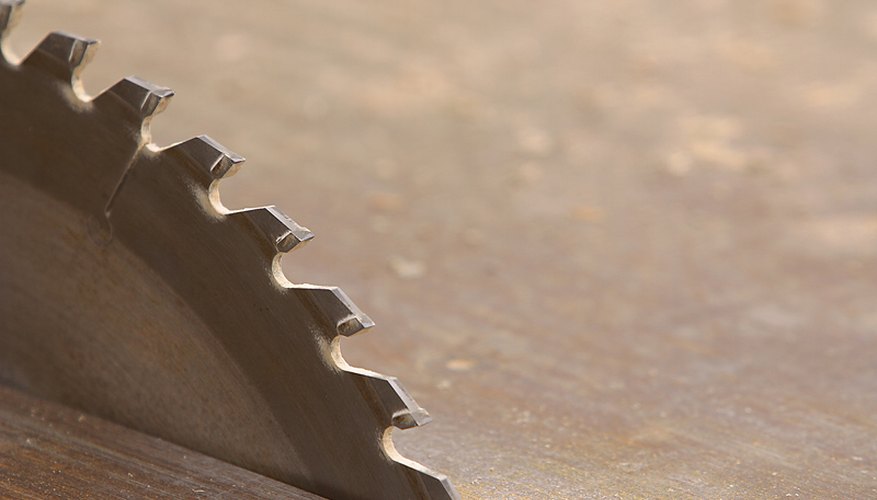 There are tools on the market to help you cut wood on angles, from large table saws to a small, plastic miter box. Some cutting methods, like the plastic miter box, are limited to allowing you to cut at predefined angles. A double-bevel compound miter saw allows you to cut 0- to 60-degree miter angles and 0- to 48-degree bevel cuts simultaneously. Some saw styles are better suited to cutting certain lumber types than others are.
Determine the cut angle that is necessary for the project. For example, if you need to cut two pieces of baseboard to fit around a 90-degree wall corner, divide the angle by 2 (45 degrees) for the correct cut angle. If you are installing baseboard around a rounded corner, cut the baseboard so the baseboard makes a 45-degree angle around the corner. To do this you will have to make 4 22.5-degree cuts (to complete 2 45-degree angles).
Set the saw blade to the desired angle (the method of blade adjustment differs by the saw type, the maker of the saw, and other factors).
Put on safety glasses and hearing protection. Place the wood in the correct cutting position. Turn the saw on and pass the wood through the blade to complete the cut. Turn off the saw and allow the blade to spin down to a stop before moving scrap wood away from the saw blade.
Repeat Steps 1-3 to complete any subsequent angle cuts.