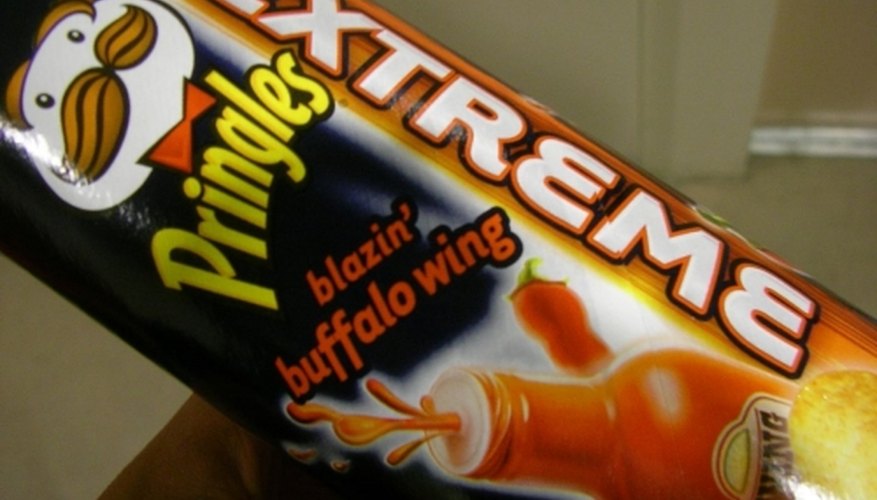 Pringles are a brand of stackable snack chips made from potatoes. Manufactured and marketed by Proctor & Gamble, the Pringles brand sells in over 100 countries worldwide, generating annual sales in excess of $1 billion.
Introduction
Pringles first appeared in the United States in October 1968 and became available nationwide in the mid-1970s. The chips were originally marketed as "Pringles Newfangled Potato Chips."
Patent
Alexander L. Liepa is credited with the invention of the saddle-shaped Pringles chip, filing for a patent on August 2, 1974. U.S. Patent number 3998975 was issued on December 21, 1976.
Shape and Packaging
Unique features of Pringles are the saddle shape of the stackable chips and the "tennis ball canister" packaging, both of which were designed to minimize chip breakage. The machine used to make Pringles chips was partly designed by science-fiction and fantasy author Gene Wolfe.
Flavors
In addition to the original potato-flavored Pringles, barbecue, sour cream and onion, and cheddar cheese have become big sellers. Pringles also offers unusual flavors such as guacamole, dill pickle and "blazin' buffalo wing."
Chip Controversy
In May 2009, the British Court of Appeal overturned a summer 2008 ruling by the High Court that Pringles are not potato chips. Proctor & Gamble's argument that Pringles are less than 50 percent potato would have made Pringles exempt from a 15% value added tax for potato-derived snack products.