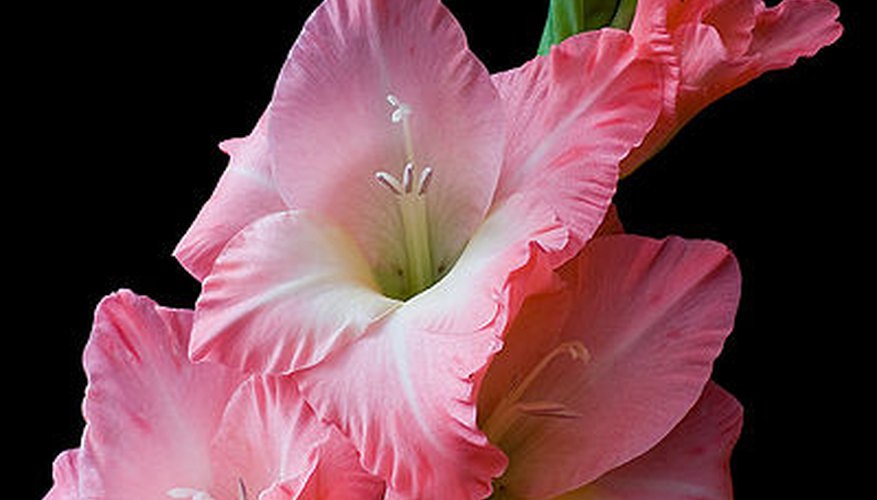 There are many families of bulbs that bloom in summer with many subvarietals in each. Among the most well known of summer-blooming bulbs are gladiolus, dahlias, liatris, lily, alliums, Japanese iris and begonias. Bulbs intended for summer bloom should be planted out in the spring after the last threat of night frost has passed. In temperate to semitropical climates, summer bulbs can remain in the ground, while in all other climates, most summer bulbs need to be dug up and protectively stored for the winter.
Traditional Summer Bulb Planting
Most summer-blooming bulbs should be planted at their specified depths (which vary) in spring after all threat of night frosts has passed. Planting in March and April ensures that you will enjoy a full summer flowering period from the bulbs from July through October. Bulbs that are winter hardy, such as lilies, can be planted in the fall or earlier in the spring or late winter so long as the ground is not frozen. But they can also easily be planted out in the spring with the other summer-blooming bulbs.
Priming and Timing Summer Bulbs in Cold Climates
Summer bulbs in cold spring climates where frosts linger can be started in pots indoors up to two months before being placed outdoors in the ground or in containers after all threat of frosts has passed. In late October or November or before the first night frost, dig up the summer bulbs that are not cold hardy. Brush off the dirt, dry them for a few days and layer them in peat moss or vermiculite in a container placed in a cool, dry location for replanting in the spring.