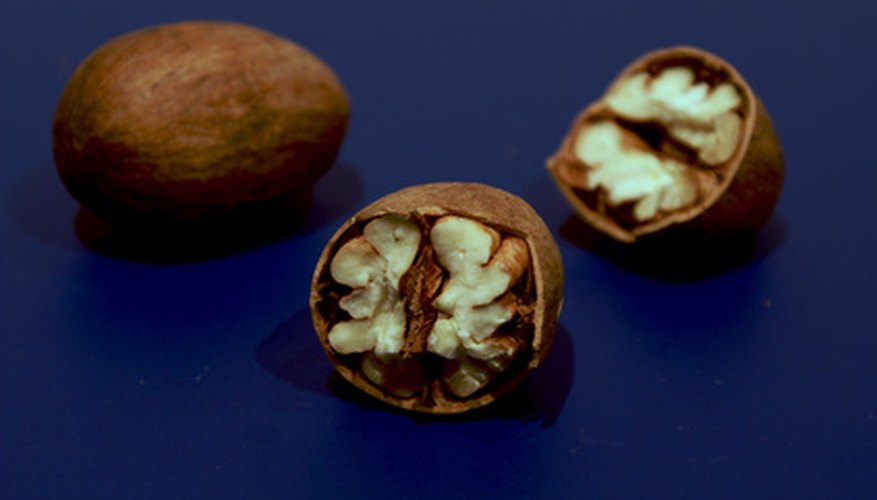 According to the Georgia Pecan Commission, Georgia is the leading pecan producer in the United States, providing 88 million pounds of pecans per year. Pecans ripen in fall and the peak harvesting months in Georgia are October through December. November is National Georgia Pecan Month.
Background
There are 500 varieties of pecans, but only three are common in the United States today. Georgia grows all three. Pecans are the only nut trees native to the United States. According to the Georgia Pecan Commission, one acre of cultivated pecan trees can produce 1,000 pounds of pecans a year. Valued for their buttery taste, pecans also contain many nutrients.
Selection
The fall harvest time is the best time to buy Georgia pecans. Look for pecans with uniform size and plumb and moist nutmeats.
Storage
Unshelled pecans stored in a cool dry place will stay fresh for three to six months. Once shelled, pecans will stay fresh in the refrigerator for up to nine months if placed in an air-tight container. In the freezer, shelled pecans stay good for up to two years.