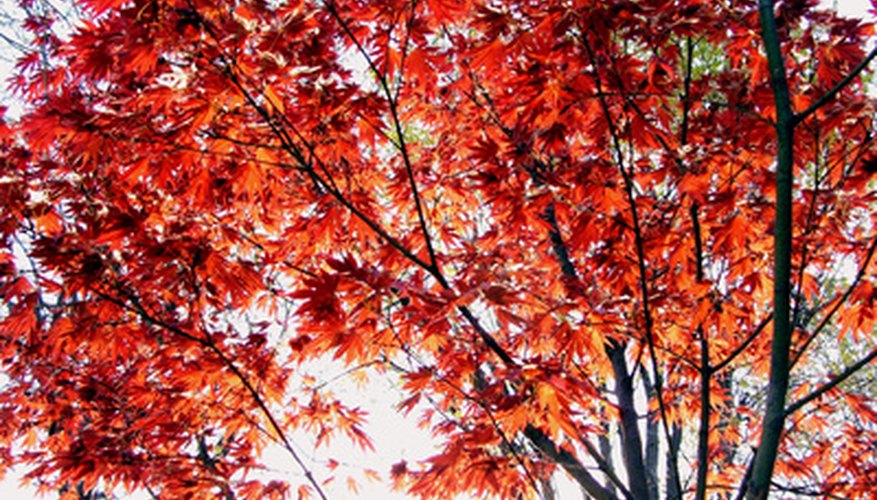 Maple trees are a common sight in the northern United States. Their stunning colors and distinct leaves make them easy to identify. The seeds from the maple tree are commonly referred to as helicopters because of their shape and the way they float to the ground.
Color
The leaves of the maple tree range from green to a deep red during the spring and summer months. In the fall, the leaves turn vibrant shades of red, yellow and orange before they fall to the ground.
Leaf Shape
The leaves of the maple tree may be one of the most identifiable leaves from a tree. Each leaf has five lobes with a deep U-shaped indentation in between the lobes.
Syrup
Maple trees cannot be tapped for sap until they are at least 30 years old. Tapping is done in late winter, draining the tree of up to 10 percent of its sap. It takes up to 50 gallons of sap to create one gallon of maple syrup.
Tree Height
Maple trees vary greatly on their mature height. Japanese maple trees, which are often crafted as bonsai trees, are the smallest variety. When they are fully mature, they will be between six and 25 feet tall. Sugar maples, the largest maple tree, are known to reach over 100 feet tall when fully mature.