Onions can be grown either from seed or from an onion "set." If you are new to growing food, you will be happy to hear that onions are one of the easiest vegetables to grow. They are members of the Alliaceae family, along with scallions, leeks and garlic.
To grow your first onion, you can buy seeds or sets from the store. You might also choose an organic onion that has begun to sprout in your pantry.
An onion set is typically planted in the Spring, 5 weeks prior to your zone's last frost date. Onion seeds are typically planted in the Fall. Seeds planted in the fall will be onion "sets" by the following spring. If you are unsure of your last frost date, you can find it online by visiting the Garden Helper website in the resource section below.
An interesting fact about onions is that if you choose to leave a mature onion in the ground over the Winter, rather than harvest it, it will begin to multiply. It forms sections, much like garlic cloves, that can be dug up, seperated and replanted each Spring. If you leave enough mature onions in the ground each Fall, you will have an endless supply of onion sets each Spring.
Onion plants also go to seed if left unharvested. The onion stem grows very tall and a white ball of flowers forms on the end of the stem. Here is a photo of an onion plant that has bloomed. To enlarge the image, simply click on it.
After an onion plant blooms, the petals will eventually fall from the flower. At this phase, it looks gains a purple hue.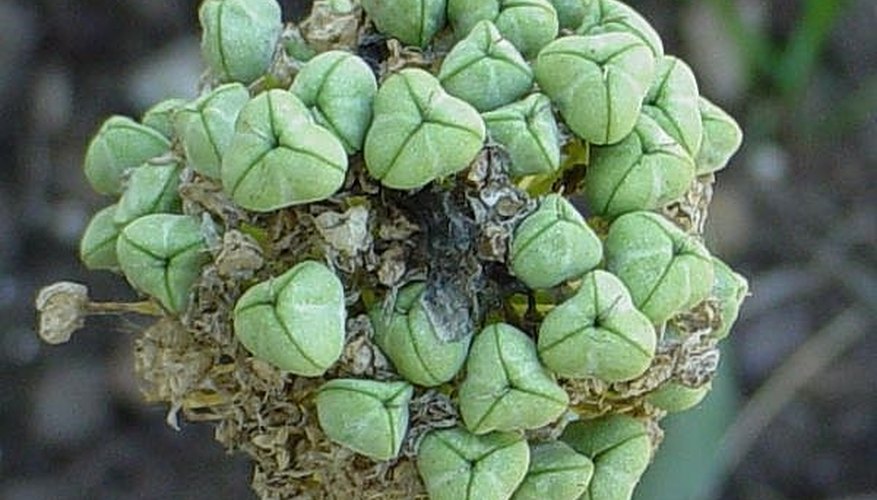 Eventually, the entire flower will die off. What remains are small seed pods.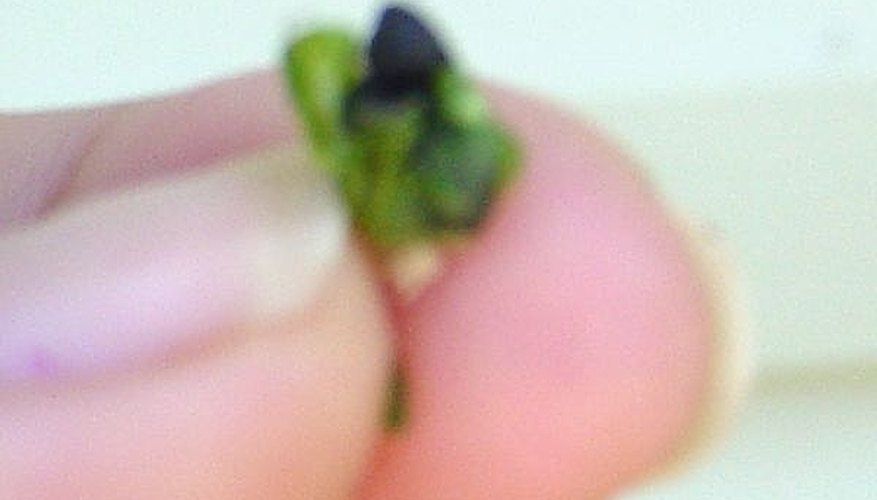 If you gently break open the pods, you will find onion seeds. Becareful not to damage the seeds while doing this. You can plant the seeds in the fall to grow new onions.