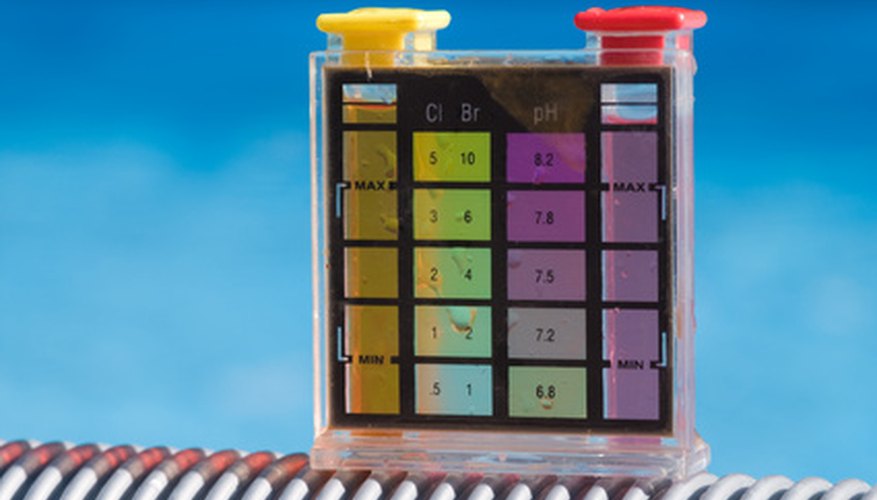 Pool chlorine comes in different forms with differing levels of stability. Pool owners can save chlorine over the winter and use it again in the spring, but they should be aware that some chlorine will be less effective after long storage.
Liquid Chlorine
Liquid chlorine for pools is made by infusing chlorine gas into a caustic soda solution. It has 15 percent available chlorine and is an effective sanitizer when used promptly. However, it has a very short shelf life. Within 30 days, available chlorine drops to as low as 9 percent. There is no harm in using liquid chlorine after storing it through the winter, but it will be less effective than when initially purchased.
Tri-Chlor Tablets
Trichlor tablets are commonly sold in 1-inch and 3-inch tablets and 3-inch sticks. This type of chlorine has about 90 percent available chlorine and is the most common pool sanitizer. It is highly stable and has a shelf life of five years or more. Trichlor tablets often come individually wrapped in plastic, which slows degradation even more. This type of chlorine is highly effective even when stored over the winter.
Dichlor Granuals
Although used largely in spas, Dichlor is also used in swimming pools. It comes in fast-dissolving granules and is dispersed by hand. It has approximately 56 to 62 percent available chlorine. This formulation also has a long shelf life and can be safely and effectively used after storing over the winter.