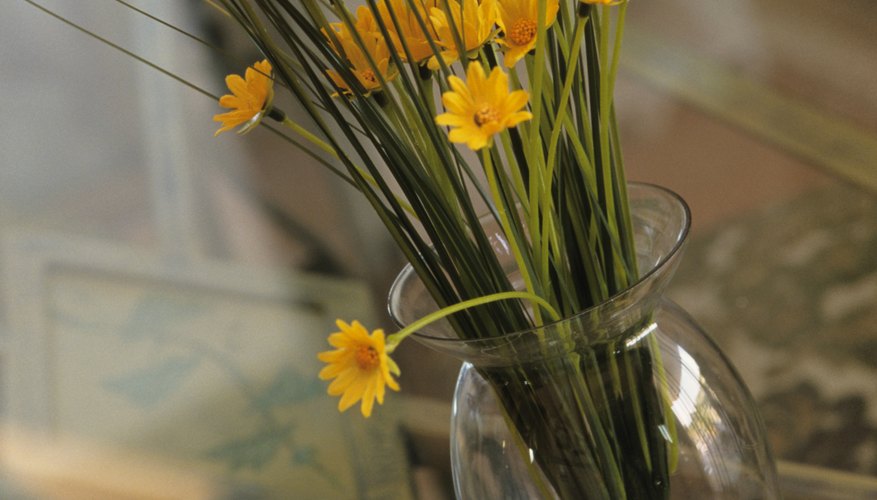 Andy Sotiriou/Photodisc/Getty Images
Flowers add brightness to home decor, but purchasing real flowers gets pricey and they don't last long. Make an arrangement with silk flowers which are less expensive and last considerably longer than fresh flowers. Look around your local craft supply store for silk flowers. Choose a vase for your arrangement. Anchor the flowers in your vase with realistic looking imitation water that you mix up at home. The imitation water will give your bouquet the illusion of fresh arrangement soaking up cool fresh water.
Use an artificial water kit or a clear polyester casting resin to make the imitation water. Instructions for each of these kits vary. Follow the directions for your specific kit.
Make a grid with floral tape going from one edge of the vase to the opposite edge. This will help your flowers stand up in the vase while the water dries. However, if your arrangement is full enough to stand on its own, skip this step.
Pour the imitation water into your vase. Be careful not to splash or spill the resin on the sides of the vase.
Arrange your flowers in the vase. Let the artificial water dry according to its package directions. Remove floral tape if it was used.