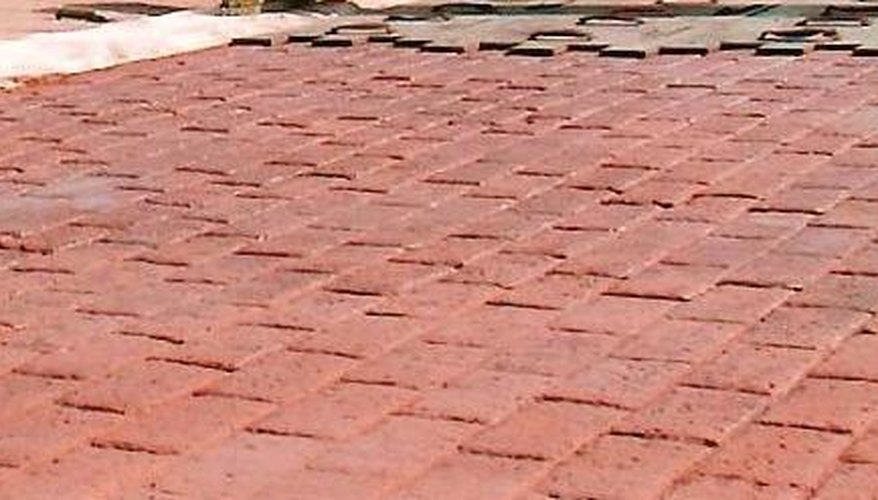 When it comes time to create a beautiful walkway around your home or a patio to relax on, two of the most-popular choices are stamped concrete and pavers. They can also be used to create attractive driveways. Each has advantages and disadvantages that need to be considered before committing to use them.
Stamped Concrete
Stamped concrete is a way to dress up plain concrete slabs with patterns that resemble stone and brick. The design is stamped into the concrete after it has been poured but before it has begun to harden. Many times the concrete will also be tinted to mimic the color of brick or stone.
Pavers
Pavers are small, individual, brick-like pieces that are made into geometric shapes or designed to look like stones.
Durability
Concrete is not as durable as pavers. Because the concrete pieces are larger, it is easier for them to crack. Pavers have many joints (because the pieces are smaller), so they give more when heavy weights move over them, which you want in a driveway material. Pavers have a more-limited selection of designs and colors than stamped concrete.
Appearance
At first glance, stamped concrete and paver stones can look the same. It is only on closer examination that you might notice that all of the joints don't go completely through the stamped concrete or perhaps the stamped concrete might have more cracks in it.
Cost
Concrete usually has a lower cost per square foot. If you are on a budget, that makes this the affordable material to use in paving a driveway.
Maintaining
Concrete is harder to repair. If you simply patch a crack, it will probably be a different shade; if you replace the cracked section, you will be replacing a large piece. Pavers won't crack as often, but if they do, you only have to replace the unit that is broken. The high number of joints with pavers allow for good drainage of water and snow off the driveway.