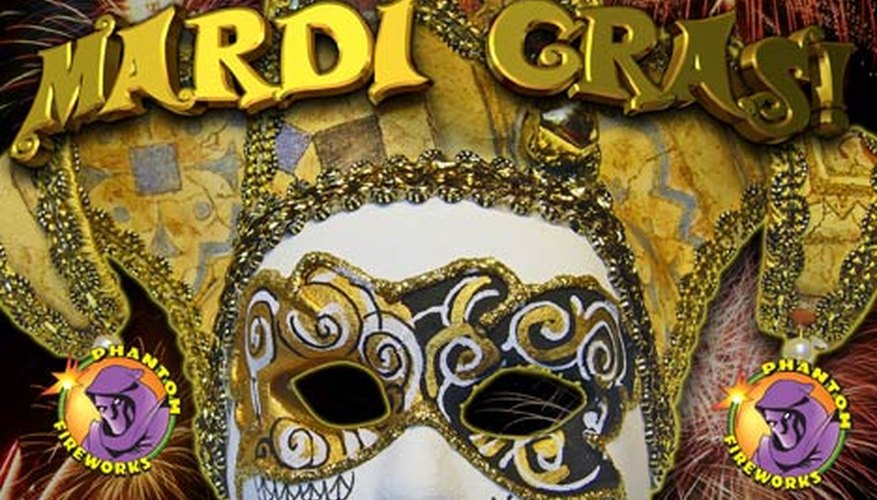 Mardi Gras has been celebrated in Paris since the Middle Ages, but wasn't brought to America by the French until 1699. Since then, Americans have put their own spin on "Fat Tuesday," and it has become a week-long celebration the city of New Orleans. Many of us want to bring a taste of Mardi Gras to our homed, but aren't sure how to do this. Mardi Gras apparel is half the fun, and applying your own style to a Mardi Gras outfit can bring a party to life.
Hats, Crowns, and Tiaras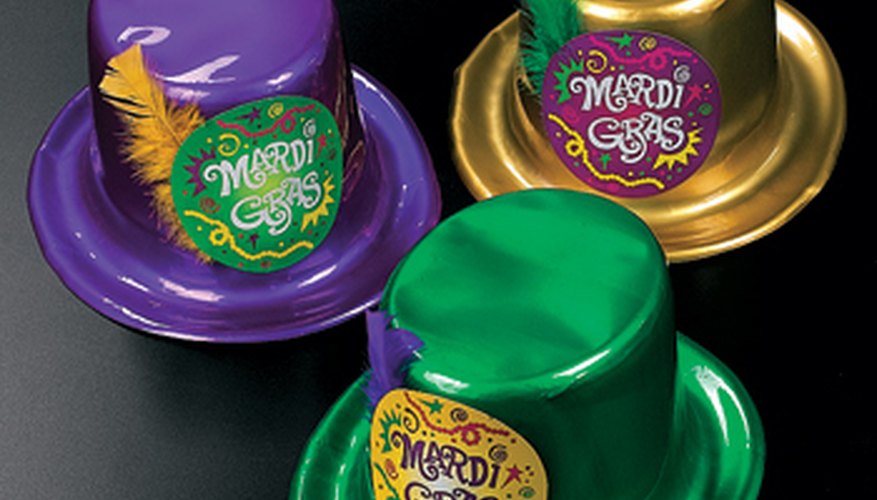 In light of the Mardi Gras celebration in Paris, hats are a trademark here in the United States. Joker's caps, crowns, and tiaras are popular because they are symbolic of the King's court and tradition. Rex was the first king of Mardi Gras, and always reigned with a crown on his head, including during parades. The king was later mocked, which lead to others wearing crowns to the parade as a result. Fat Tuesday is celebrated every year before Ash Wednesday, marking the beginning of Lent in the Catholic religion. People hid behind their hats, masks, and boas as they committed sins before this period leading up to Easter. In modern times, many styles of hats have become acceptable during the Mardi Gras, ranging from cowboy hats to firemen hats. Depending on the party, you may be able to get away with just about anything on your head.
Boas, Gloves, and Beads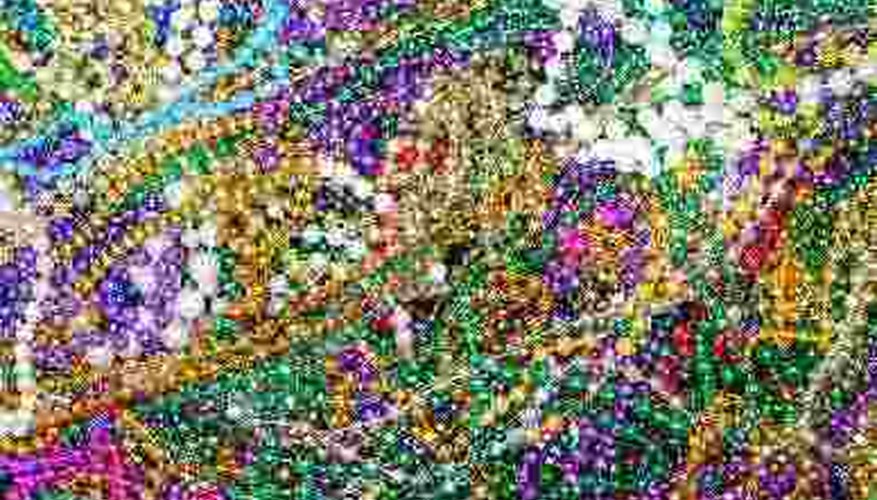 Although they are primarily female accessories, boas and long gloves are also a Mardi Gras outfit must. Bright colors and glitter are traditional, and look for shades of purple, green, and yellow. The appeal of feathers stretches across the board in regards to Mardi Gras apparel, popping up in everything from boas to skirts. The more feathers, the better when it comes to partying in New Orleans, or just celebrating Fat Tuesday in your own home. Beads are an accessory for both genders, and are another trademark for the celebration here in the United States. These can be purchased cheaply at most stores that sell party decorations, so don't hesitate to pick some up before running off to your Mardi Gras party.
Masks of All Shapes and Sizes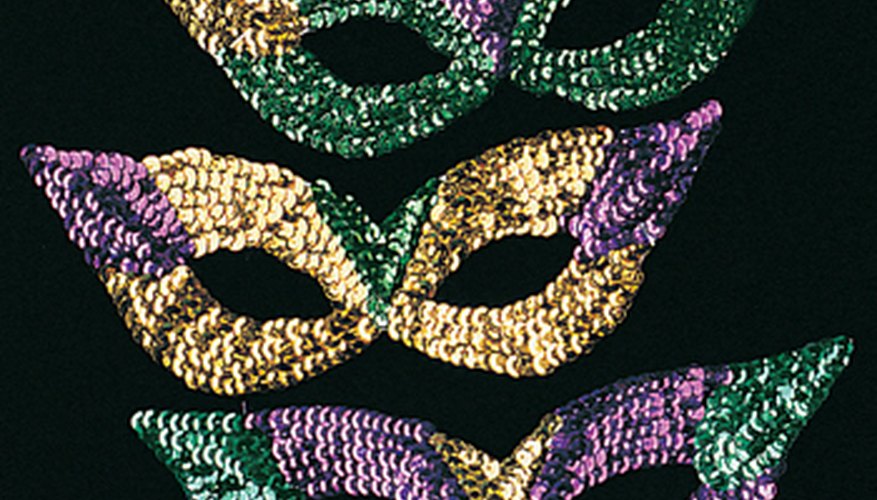 Of course, Mardi Gras wouldn't be much of a celebration without feeling the freedom to express yourself anonymously---behind a mask. The anonymity has given people a reason to celebrate since Mardi Gras became a tradition in Paris hundreds of years ago. Today, people wear masks for several reasons while celebrating. Some people decorate them to represent their alter-egos, while some wear them just for fun. Don't forget to dream up a special mask of your own to complement your entire outfit; it won't be a true Mardi Gras party without one.