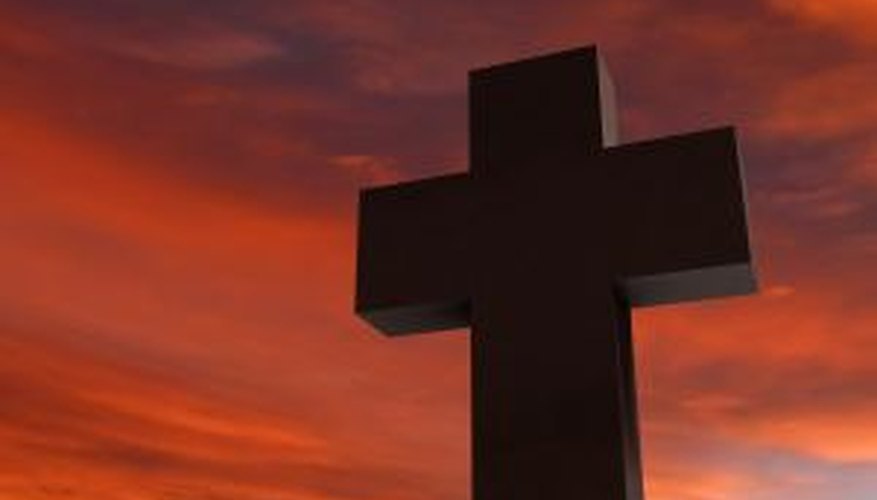 Lent is the time leading up to the death and resurrection of Jesus Christ. We call that Sunday Easter. Lent is 40 days long and is celebrated by Christians. It begins Ash Wednesday and ends Holy Saturday. Adults take part in Lent oftentimes without explaining it to their children or having their children participate in it. Children are capable of learning and taking part in Lent, if their parents are willing to teach them.
Show children on a calendar Good Friday and Easter Sunday. Talk with them about Jesus' death and then resurrection on the third day. Remind the children that Jesus gave his life for us because he was without sin. He was the perfect sacrifice and God accepted his sacrifice and raised Jesus from the dead. This is how we are forgiven when we do wrong.
Use the calendar to go back to Ash Wednesday. Let the children see how much time passes in between these two important dates. Let them know that the whole block of time you are showing them is the season of Lent.
Define Lent for the children. You can have them read the definition from the dictionary. The important thing is that the children understand that Lent is a time of preparation. A time to get our hearts remembering that we are sinners and that Jesus paid the ultimate price for our sins so that we can still be close to God.
Spend some time talking with the children about all of the "things" we own nowadays. Ask them how much time they play with their new toys, computer games or video games. Ask them how much time they spend watching television shows. Then ask them how much time they spend in prayer or reading their Bibles. Put the comparison on a piece of paper or on a chalk board so they can visually see the difference.
Show the children how they can prepare their hearts for Easter. Children need examples to understand the concept. Let them know that they could agree not to play with their new toys or give up watching television for the 40 days. They could also break down the 40 days into weeks and give up something different each week. If sweets is their passion, you may want to encourage them to give that up for a week.
Stress that once the children decide what they want to give up during the season of Lent, they must replace that with time for God. Instead of the hour spent watching TV, they could read the Bible. They could read the Bible to other little kids. They could take their Bible to the nursing home and read it to the patients there. They could donate some of their toys to children who don't have any toys during the time they would have spent playing with a new toy. This is a great way to remember what God has done for us.
Ask the children at the end of Lent what they learned. Ask them if they feel any different now that they have had more time to spend with God. Ask them if they are now more appreciative of what Jesus did for them on the cross. You may encourage them to continue finding ways to spend more time with God even though Lent is over.
References