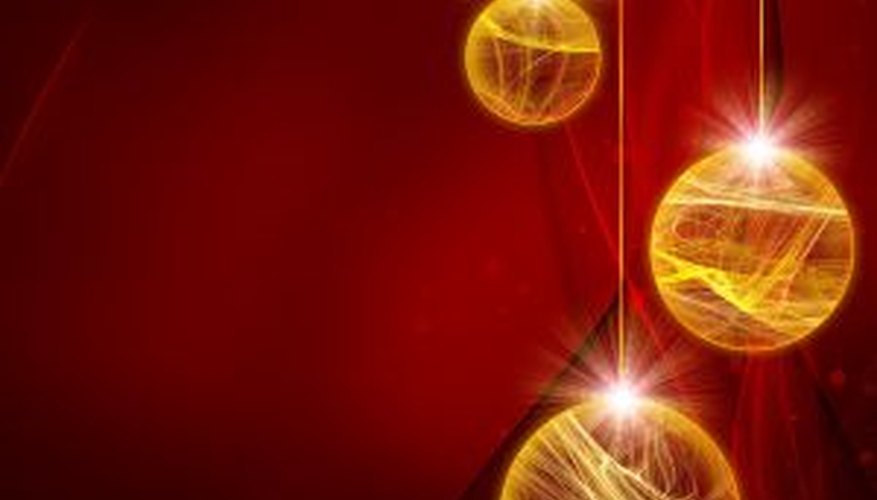 http://www.sxc.hu/profile/flaivoloka
If you are planning a Christmas party for your friends, club, family members or another group of folks, you must decided how to keep them all entertained. Party games can break the ice, set the tone and get people involved. Christmas party games do not need to be complicated, either.
Start the party with a version of "rock, paper, scissors" in which players use their whole bodies instead of their hands. Play "elf, reindeer, Santa" and devise a stance for each element. Elf beats reindeer, reindeer beats Santa, and Santa trumps elf. Two players stand back-to-back and on the count of three "face off" with their stances. The winners play until one winner is left.
Write Christmas-related words and phrases on small slips of paper. Fold them and put them in a fishbowl. Divide into two teams and play Christmas charades.
Print special Christmas bingo cards and have a lively round or two. Give kitschy prizes to the winners.
Give each guest a piece of paper with the letters A through Z printed down the left side. Set a timer and ask them to come up with a Christmas word for each letter. The guest with the most words wins.
Place common holiday items inside a stocking and stuff wrapping paper on top so guests can't see inside. Pass the stocking around, allow each player to feel the bag from the outside and have each one write down what they think is inside. The person with the most correct guesses wins.