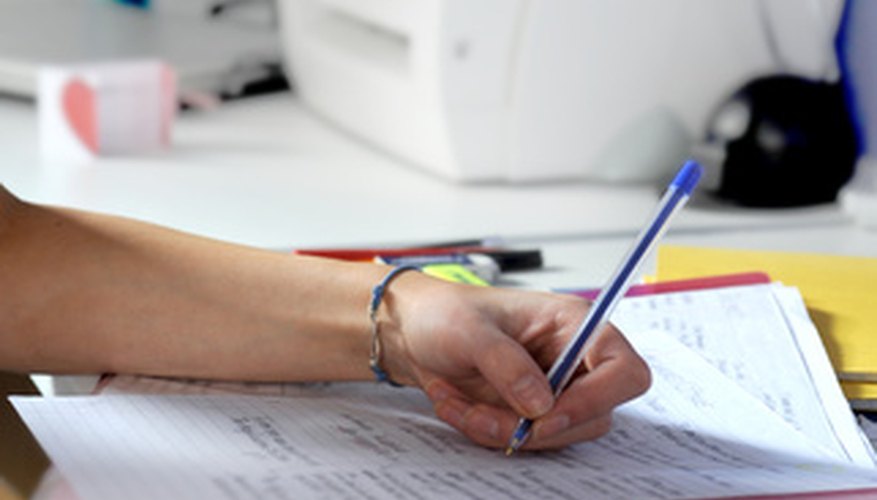 Writing a Christmas letter to employees and associates lets staff members know they are on your mind during the holidays. Praise the staff for accomplishments during the year, and encourage associates to look forward to another productive year. Let business associates know your company's goals for the next year to strengthen your relationships.
Think of what topics you wish to address, and elaborate on them to create an outline of your letter. Determine which achievements or milestones should be recognized. Include new locations, expansions or new product lines.
Wish the associates a warm, happy holiday season in the first paragraph. Recognize several of the winter holidays--Hanukkah, Kwanzaa and Christmas.
Tell the employees how much you appreciate their hard work in the second paragraph. Recognize people who made advancements within the company, celebrated a milestone or joined the staff.
Praise the employees on the goals that were met this year. Remind them of the positive moves the company made, and reaffirm that it takes a team to achieve those goals.
Wish them a wonderful holiday season with family and friends to close the letter. If the company is planning a holiday gathering, remind them to join in the festivities.
Print the letter on seasonal letterhead.
Include employee letters with paychecks or the newsletter preceding the Christmas holiday. The ideal place is with a paycheck that includes a holiday bonus. Mail the letter to business associates and independent contractors.