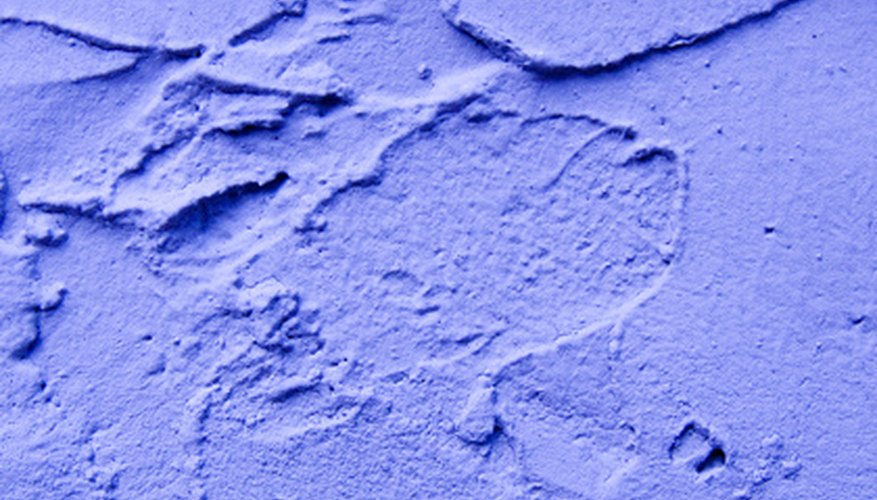 blue stucco image by jimcox40 from <a href='http://www.fotolia.com'>Fotolia.com</a>
Stucco is affordable, efficient and durable and has a nice appearance. But your first holiday season in a home with stucco may find you facing unexpected challenges over how to hang your Christmas lights. Nails will cause your stucco to crack and chip away, and adhesive products do not work well on stucco's rough surface, particularly out in the elements. This can make it difficult to have Christmas lights on your home, but it is not an impossible task.
Climb the ladder to reach the area where you want your Christmas lights to go.
Drill a pilot hole into the stucco with a drill bit the same size as the masonry screws you will use. Insert a plastic sleeve in the stucco, and place a screw in the sleeve to make sure it's a good fit, then remove them.
Fill the hole halfway with a silicon caulk to cement the plastic anchor into the wall and prevent water from penetrating the wall.
Push the plastic anchor into the hole. The anchor may have a tight fit, but you should be able to insert it into the hole using only your fingers. If it requires extra force, use the handle of a screwdriver or another lightweight object to gently tape it into place. Wipe away any excess caulk that squeezes out of the hole.
Screw a bracket into the wall to hold your Christmas lights. Drive the screw straight into the plastic anchor.
Repeat this process every 24 inches (2 feet) along the path where you want to hang your Christmas lights. Once all brackets are in place, hang your lights on the brackets.