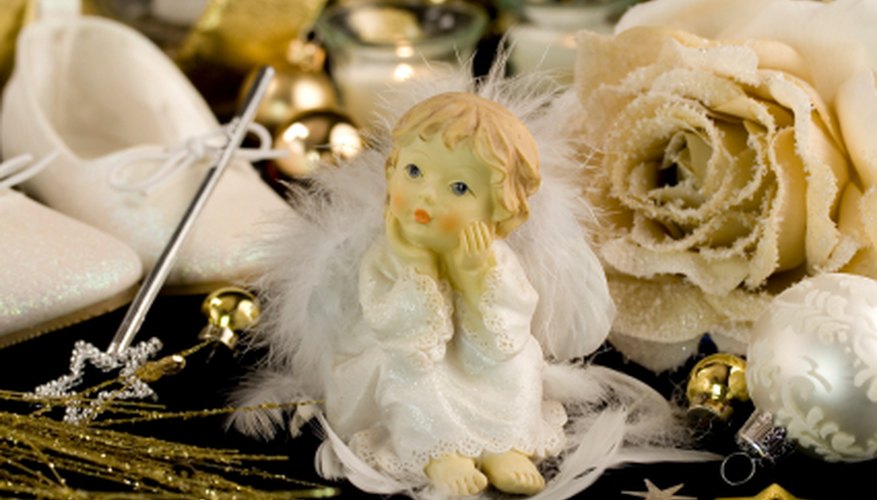 There are many angel-themed decorations available for purchase, anything from angels as big as dolls or as small as the lights on your tree, to angels holding candles and overlooking your nativity scene. The angels can all be part of a group, in the same style and color theme, or each one can be an individual masterpiece. Here are some ideas on decorating your house with angels for Christmas.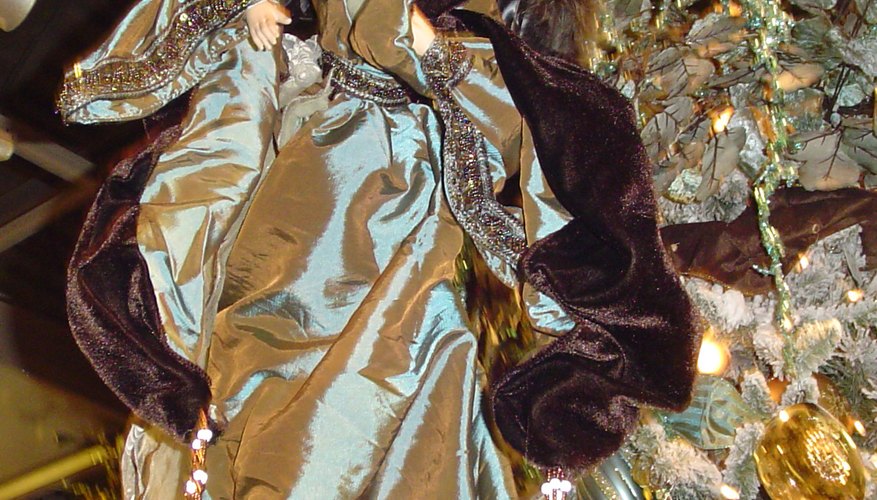 Hang large, ornate angel figures on wires from the ceiling in a group or alone. Choose a place with good lighting to spotlight the angel(s).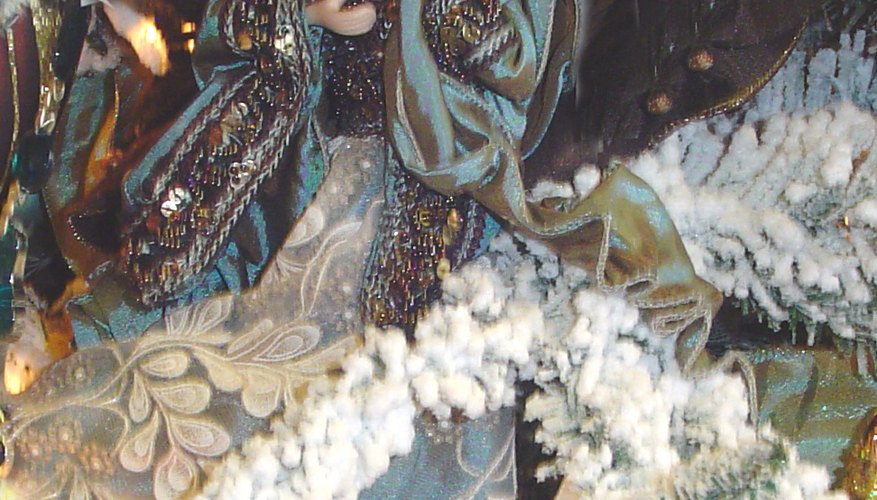 Choose angels in coordinating color themes to grace your Christmas tree.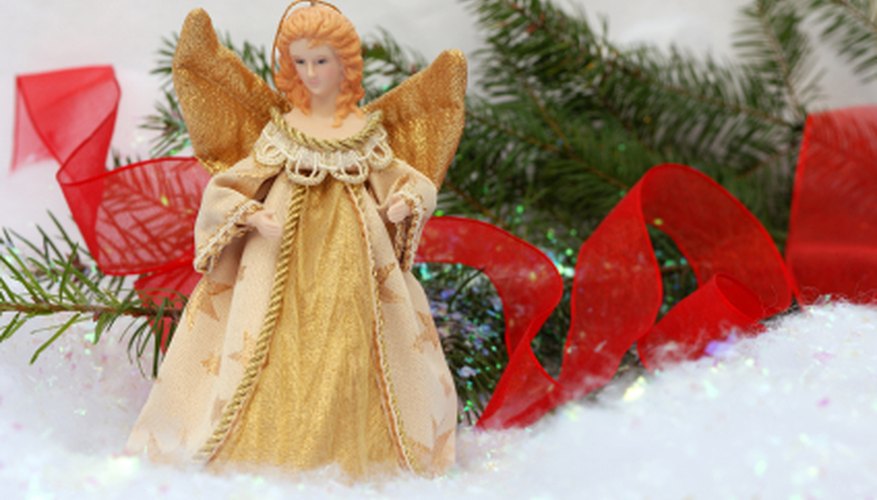 Use an angel in a still life scene on a table at Christmas, perhaps with a candle or as part of your nativity scene. Assemble props to fill out your tableau, such as curling ribbon and boughs of pine in a nest of artificial snow.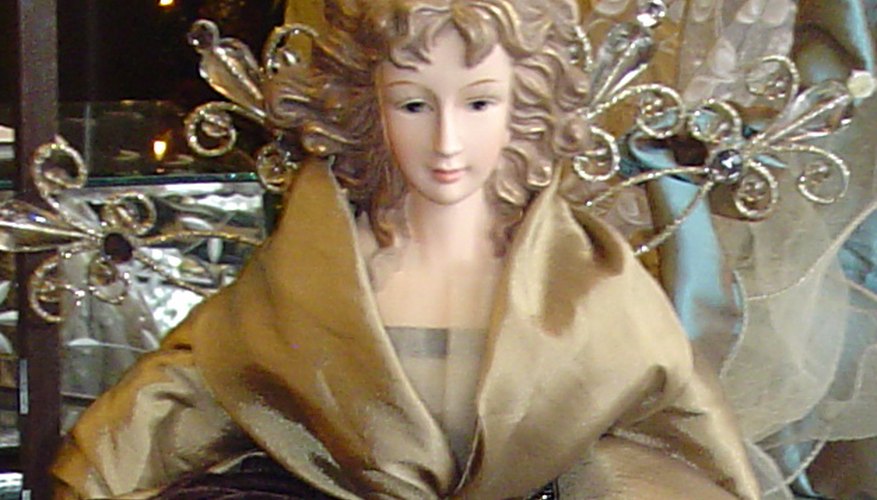 Start a collection of angels. If you're serious about collecting angels, it's good idea is to buy one angel every Christmas. Over the years, you will have more and more angels to grace and beautify your Christmas decor.