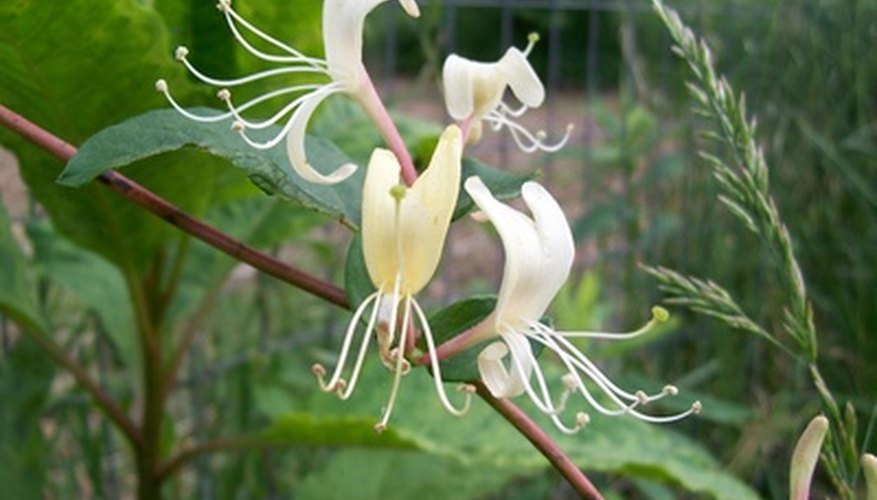 Japanese honeysuckle extract is a controversial product used in cosmetics and food as a preservative. The plant is a source of parabens. Natural parabens are like synthetic parabens and may cause allergic reactions or other toxic reactions in some consumers. All parabens are para-hydroxy benxoic acid. This may occur naturally as a phytochemical in plants such as honeysuckle, carrot, ylang ylang and cucumber. Honeysuckle extract is derived from the Lonicera japonica (honeysuckle) plant.
Uses
Parabens are used as a preservative in food, cosmetics and pharmaceuticals to prevent fungal and bacterial growth in water-based products. Many cosmetics are mixtures of oil and water, such as creams and lotions. Industry uses of plant derivatives are for a self-preserving additive in consumer products that is not required to meet legislated standards. Such products may need to be combined with others, such as ethanol, to be effective antimicrobials.
Risks
Parabens can build up in the body. Rare allergic responses do occur. Parabens can also react with other ingredients in ways that are disruptive to the hormone balance. Synthetic parabens are chemical compounds. Natural parabens, on the other hand, may be labeled as "extracts." An extract may be a simple tea or a highly processed and strengthened product. The consumer may not be able to readily assess the strength of the preservative from product labeling. The FDA has not approved this use of natural honeysuckle extracts.
Misconceptions
Consumer advocates question if products using natural paraben extracts should be allowed to be labeled as "paraben free." Often an ingredient such as Japanese honeysuckle extract is combined with chemicals that are not parabens, but are known irritants. One such chemical is sodium hydroxymethylglycinate. Some products are now labeled "synthetic paraben free." This practice makes it difficult to identify the actual concentration of parabens in the product.
Benefits
The use of bio-mimicry, or a process that is similar to that found in nature, is a growing trend in industry. Plants growing in the ground are in an environment full of mold and bacteria. Healthy, living plants are not destroyed by these contaminants. Once a plant is dead, these agents help create soil hummus. The difference may be in the total composition of the living plant. Using only a part of this composition may not be effective protection of the consumer. Combining a single component with known chemicals is less costly than extracting the total composition. The practice then gives a marketing advantage as a product including the description "naturally preserved."
Conclusion
The use of plant extracts as natural preservatives is best done with full disclosure of the ingredients. Phytochemicals have impacts and interactions with chemicals in the final product. These interactions may differ when only part of the plant composition is used in the product. The benefits may be less than or different from those found in nature.