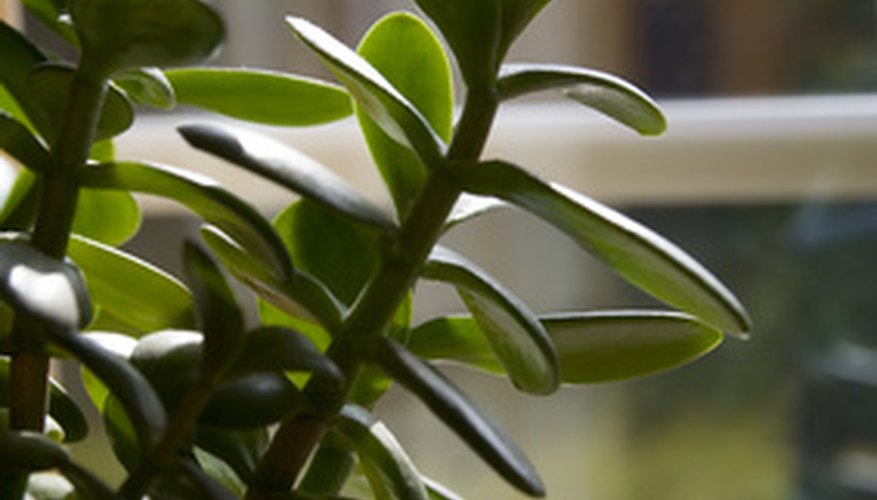 Common pesticides are harmful to humans and pets, so many indoor gardeners choose to use less toxic home remedies. These are simple to use and relatively inexpensive to make. Although home remedies may contain chemicals, they are safer than using common pesticides in an enclosed atmosphere.
Cotton Balls
Cotton balls are often used by soaking them in pest-repelling solutions, such as peppermint oil, and then placing them within the plant. They are effective means of deterring unwanted insect threats, such as aphids or ants. This solution should not be used if pets commonly attack household plants, as ingestion can be dangerous.
Sticky Cards
Store-purchased sticky cards can be applied to plant soil to catch flies that might infest one's houseplant. These cards are highly effective and can prevent insects from reproducing within the plant. The cards are usually replaced every month, but are moderately inexpensive.
Food
Certain foods are powerful wards again plant pests. Garlic, onion and cayenne pepper are well known for their pest-control properties. Grits help keep ant threats at bay. Also, small white-potato fragments can draw out worms that might be lingering beneath the surface.
Boiling Water
Boiling water is one of the most effective and easy-to-use home remedies for pest control. It is a non-selective solution that will immediately kill unwanted plants, molds, insect threats and other pests. Unfortunately, boiling water will also kill any plant that it comes in contact with, so gardeners must be especially careful when applying it to small spaces.
Dish Washing Liquid
Dish soap is one of the most commonly used home remedies available. It is toxic to many insects, while doing little harm to pets. Dish soap can also help stick other substances to the surface of the leaves. Vegetable oil combined with dish soap can be applied to plant leaves to kill dangerous aphid infestations.