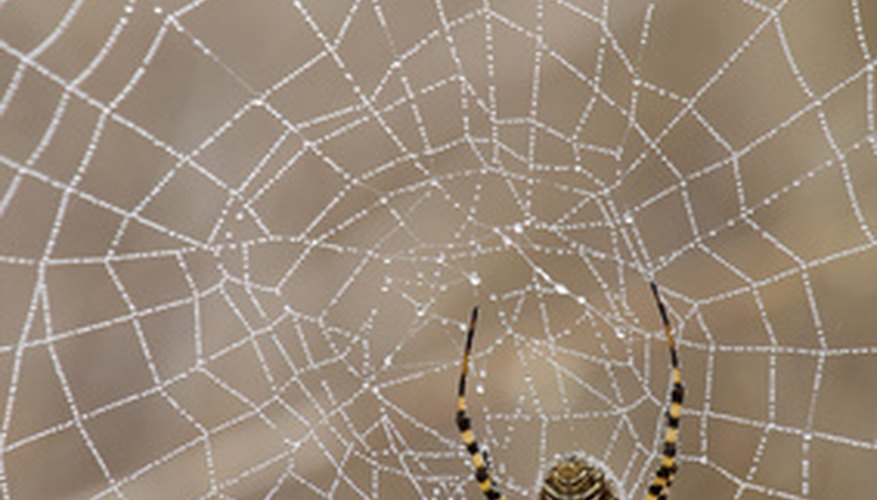 Used in combination, cedar bark mulch and beneficial bugs are two tools that act to create a less hospitable environment in the yard or garden for pests, while helping plants to thrive.
Benefits
Mulch provides insulation for plant roots, holds moisture, and helps to prevent the establishment of weeds. Bark mulches last longer than wood chips; according to the Michigan State University Extension, cedar bark mulch lasts longer than hardwood mulches -- cedar decomposes more slowly than nearly all bark mulches -- and is believed to repel insects.
Beneficial insects usually act as predators -- consuming damaging insects -- or as parasites. Beneficial insects do not feed on plants. Lady beetles and green lacewings eat aphids, spiders feed on many types of insects, and several flies and wasps lay eggs on garden pests. The eggs hatch and the young devour the pest.
Significance
Mulches are primarily selected for their cost and appearance, but their function becomes part of a vital chain of action gardeners may undertake to get the most from their plants. Mulch helps keep plants at their best, allowing them to resist pest damage and recover from invasion. In early application, cedar bark may deter insects; the oils in cedar degrade over time, negating any insect repellent properties.
Depending on the species and habits, each beneficial insect potentially removes hundreds of pests from the yard and garden. Paired with a good system of care including proper mulching, beneficial insects reduce the need for use of harmful insecticides.
Considerations
According to the Colorado State University Extension, many mulches referred to as cedar actually contain juniper or arborvitae. These mulches have none of the potential for toxicity to plants that has been associated with true cedar. The extension service reminds gardeners that studies showing true cedar as toxic to young plants involved the use of sawdust, not bark chips. Larger chips produce less contact and potential for allelopathy. Homeowners should investigate the makeup and source of cedar bark mulch to determine the content of a mulch before purchase.
Plant native flowers to attract beneficial bugs to your yard or garden. Bark mulch goes well in perennial flower beds or used along with roses, trees and shrubs. Dill, yarrow and coriander are highly attractive to beneficial insects.
Identification
Bark mulches come in chip form, nuggets or chunks. Cedar bark mulch tends to appear stringy, while twice-ground cedar bark looks finer.
Beneficial insects vary widely, as the environment holds many of these helpful creatures. Gardeners should be aware not only of their adult appearance, but the pupa and larva forms, in order to prevent their accidental removal or damage to the population. Hover flies hone in on the presence of aphids, but gardeners may mistake them for nuisance flies or wasps.
Warning
The University of Florida Extension conducted tests on wood and mulch samples -- at least one of which contained cedar bark -- and found that termites do consume mulch. Homeowners typically understand the risks of attracting termites by leaving wood to decay near a home's foundation, but do not necessarily extend that logic to the application of mulch. The extension service recommends further study into the matter and vigilance by homeowners regarding the potential for termites.