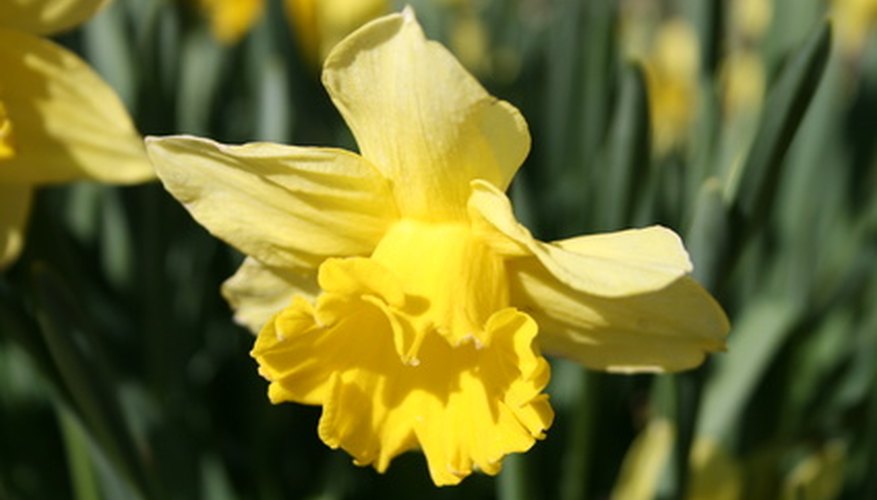 The ingestion of toxic houseplants by children or animals commonly leads to symptoms such as stomach aches, nausea, skin and mouth irritation or even death. Toxic plants can leach poisonous chemicals into the soil as they decompose, leaving it unsuitable for further plant growth and dangerous to children and pets that might play nearby.
Toxicity
Some plants have developed poisonous chemicals to protect them from dangerous herbivores. Most plants have some type of toxic properties that are usually ineffective to people and animals, but will protect the plant from smaller threats such as insects. For example, both lima beans and apples both contain low levels of cyanide. Also, gardeners are encouraged to replace old soil with sterilized soil when planting new plants due to potential toxic chemicals that develop when plants begin to decompose.
Identification
Color, shape and taste are all used as indicators of toxicity within plants. Common plants found in the home--mistletoe, pine trees, Easter lilies, poinsettias and hollies--are poisonous to children and animals. Research should always be done before adding new plants to the house, and they need to be paced out of the reach of children.
Houseplants
According to Texas A&M University, identifying poisonous plants can be a difficult endeavor because most plants contain toxic parts. Common poisonous plants such as hyacinth, rosary pea, oleander, daffodil and elephant ear are all dangerous when ingested. Call your local poison control agency as soon as possible if such contact takes place.
Symptoms
Poisoned people or animals that have eaten toxic plants begin to exhibit signs within the first half hour of ingestion. Nausea, vomiting, panting, muscle constriction and fever are all common signs in animals and pets. Humans share many of these symptoms--in addition to confusion, headaches, irregular heartbeat and nervous system complications. It is important to avoid waiting when poisoning is involved, since numerous plants can result in heart failure. Contact a local hospital or vet immediately.
Soil Toxicity
As plants begin to decompose, their interaction with local fungi can result in the development of toxic secretions into the soil. Pets and children that eat or dig within these areas can receive poisoned infections that are hard to diagnose. It is important to change soil with every plant to avoid these complications.