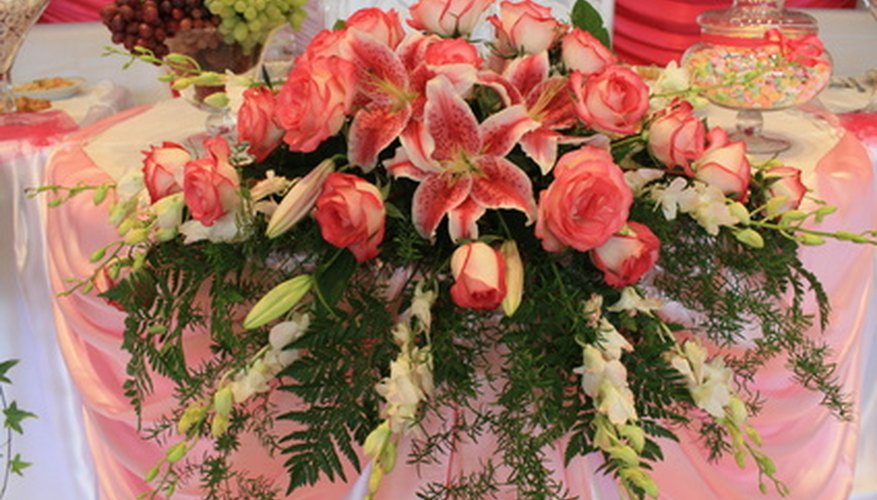 Romance combines with elegance when a bride carries a peony, rose and lily bouquet at her wedding. The flowers lend themselves to the more formal constructed hand-held floral pieces. The wild garden look of a party centerpiece or the large designed vase arrangements can also be created with this grouping of flowers.
Peonies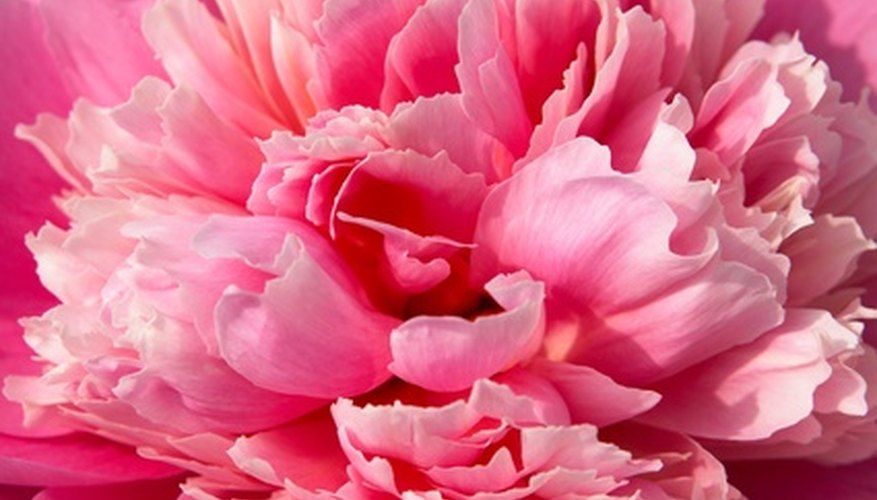 The ball-shaped buds and large multi-petaled blossom of the peony blend well in wedding, funeral, centerpiece and gift bouquets. Choose from ruffled petals in colors of red, fuchsia, pink, apricot, brick-red, pale pink, white, lavender and white with flares of red.
Roses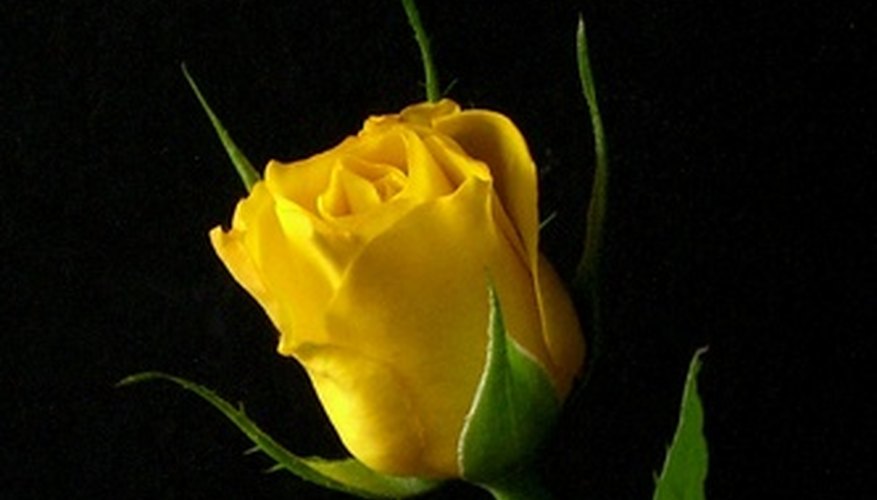 Small sweetheart and larger hybrid tea roses are fragrant, long-stem flowers for the peony, rose and lily bouquet. Arrange roses in loose bouquets or wire the stems for the more formal hand-held floral wedding piece. Set full blown roses or buds into a tied bouquet or water-filled vase.
Lilies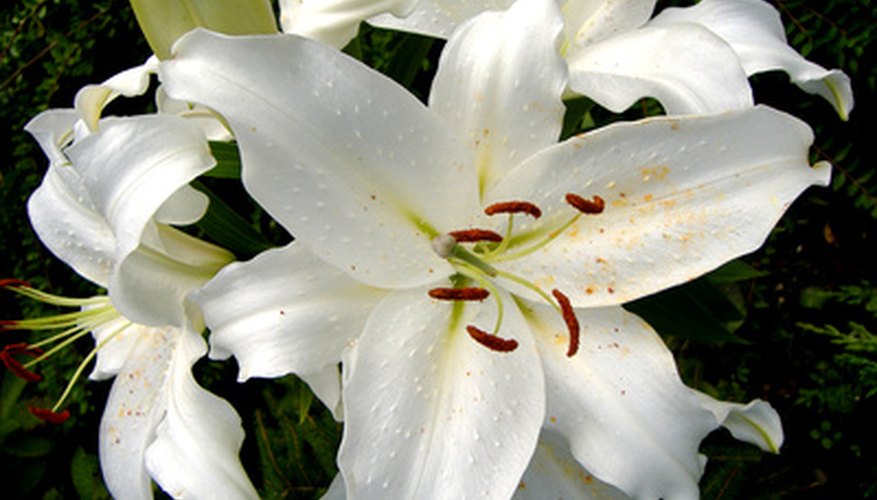 The six slightly curved elongated petals of lilies extend out from the center of the large blossom. Despite the size and sculpted appearance of a lily blossom, they can be bruised when handled too much. Lilies are cut and shipped in the bud stage, which gives added protection and extended bloom time.
Loose Bouquet Construction
Cut the stems of the flowers on a slant with a sharp knife or garden shears. Insert the heavier peony blossoms into a vase. Add one or two stems of lily blossoms and buds. Fill the bouquet in by adding roses with stems cut at various lengths. Add more lilies and peonies as needed. Tie a ribbon or twine around the flower stems to keep them in place. Lift the loose flower bouquet from the vase. Tie a secure ribbon and bow around the mass of stems.
Bouquet Handling
The peony, rose and lily bouquet can be wrapped in florist tissue, encased in a protective sleeve or set into a tall, sturdy vase. Add floral preservatives to the water to prolong the bloom time of the flowers. Transport a fresh flower wedding bouquet in a protective box.