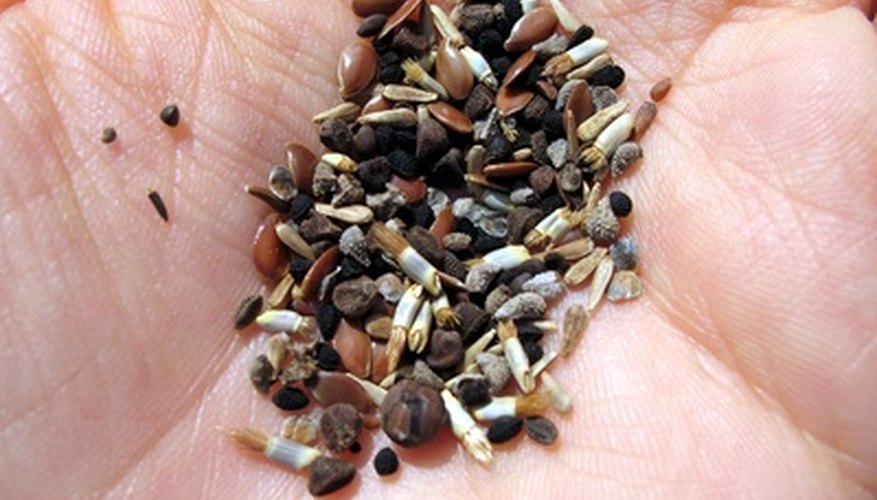 Whether started indoors before it is safe to plant outdoors or planted straight into the ground in spring, seeds that have been coated give gardeners more versatility while planning out a growing season.
Colder areas have shorter growing seasons and by planting coated seeds, gardeners can add several weeks to the growing season.
Types
Three years ago only a few types of seeds were available that were treated with a polymer coating, but today the technology has grown to include many commonly planted garden vegetables.
Film Coating
The film coating applied to some seeds can delay germination until the soil temperature is suitable for seedling growth. The polymer coating breaks down slowly as it gets wet and eventually melts away.
Benefits
Seeds treated with a coating are easier to handle, easier to separate and allow for precision placement. Many vegetables are now grown using coated seeds--including lettuce, carrot, celery, endive, onions, peppers and tomatoes. Coated plants allow for earlier crop planting and result in a higher yield.
History
Commercial use of seed coating started in the 1960s, because the seeds were easier to handle and were more accurately planted. There are two basic types of seed coatings: "melt" coats and "split" coats. Melt coats slowly dissolve when they become wet, while split coats eventually split when the seed inside begins to grow, according to Paramount Seed Company.
Consideration
Research at Michigan State University on the usefulness of coated alfalfa seeds showed that the increase in production costs may not be worth the small gain seen.