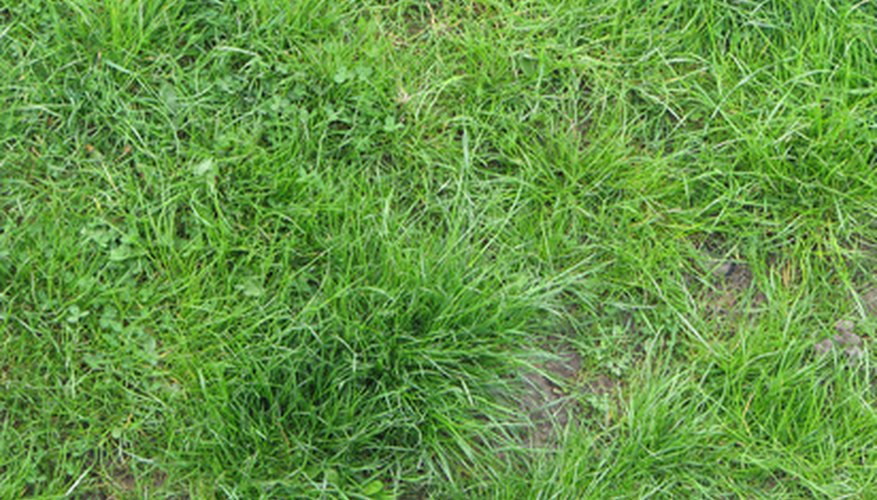 As daffodils fade, weeds establish their beachhead. Even if the lawn was weed-free as the first snow fell last year, seeds of creeping Charlie, dandelion and other pesky weeds bivouacked over the winter in the neighbor's yard, ready to invade on the wind and by carrier bird and skunk. If more than half of the lawn has surrendered, it may be time to add an application of weed and feed to your arsenal.
Time Frame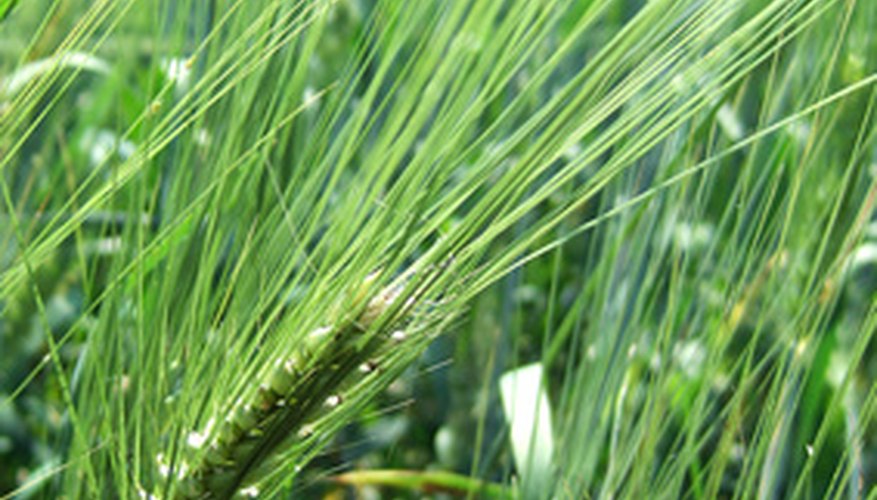 Scotts Miracle-Gro, a lawn care products company, recommends using spring pre-emergent weed and feed when crabgrass begins to germinate in early spring before the turf gets growing; soil temperatures must be at least 55 degrees Fahrenheit for four consecutive days. Summer weed and feed products are best applied after perennial weeds begin actively growing; dandelions and other broadleaf weeds need moist soil between 50 to 77 degrees Fahrenheit and grassy weeds require soil temperatures of 68 to 95 degrees Fahrenheit. Later applications of weed and feed products are ineffective and the fertilizer in the mixture may "burn" turf with a nitrogen overdose.
Applicators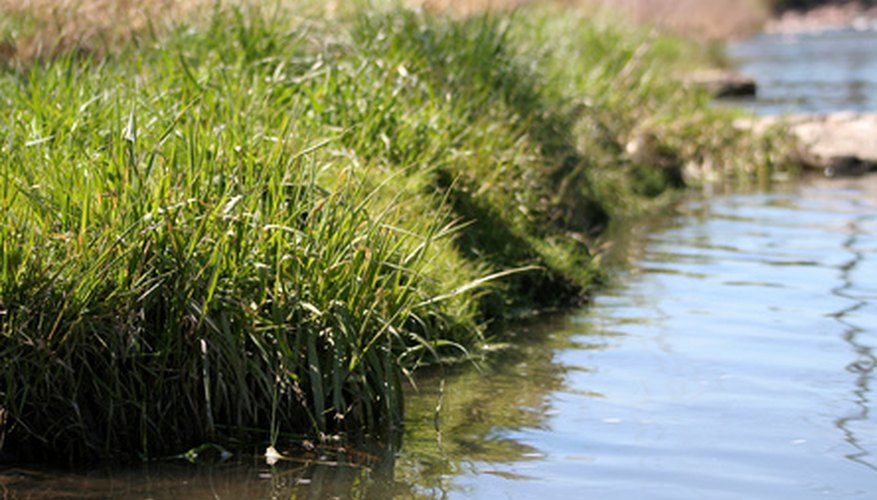 Applicators come in two versions; drop and rotary (broadcast). Drop spreaders lay an even application down and are a good choice for small yards or hilly areas. Rotary spreaders lay a pattern of granules that is heavier in the center and must overlap for even coverage; they may bounce or tip on hills and lay an unpredictable pattern, but work very well on fairly flat lawns. Purdue University's agricultural extension service recommends rotary spreaders for large-size product granules.
Considerations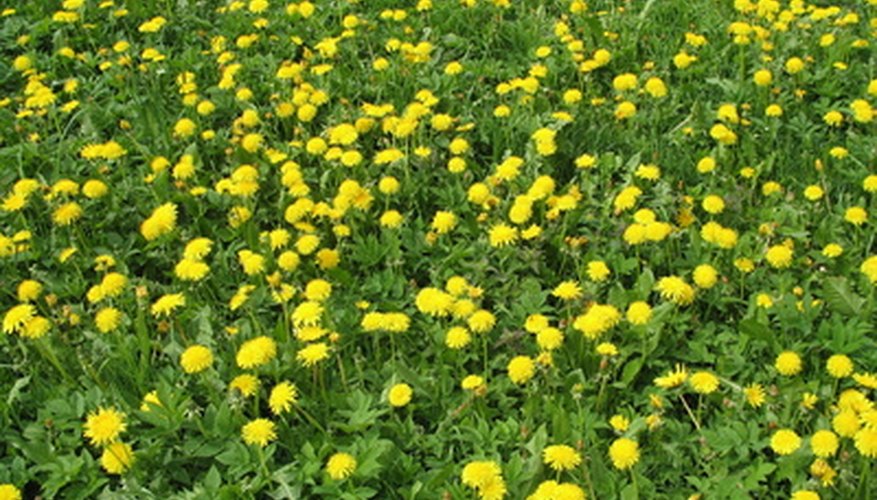 Most weed and feed products, says Louisiana State University's AgCenter (LSU), use one or more of the following herbicides: atrazine, 2,4-D, dicamba or mecoprop (MCPP). Before using any product, homeowners must confirm its safety and applicability for their lawn -- especially when the lawn is a monoculture turf of St. Augustine, Bermuda or zoysia grass. Iowa State University, where corn gluten treatment was tested, recommends the use of non-chemical herbicides when possible to avoid toxicity and runoff pollution.
Rain, Rain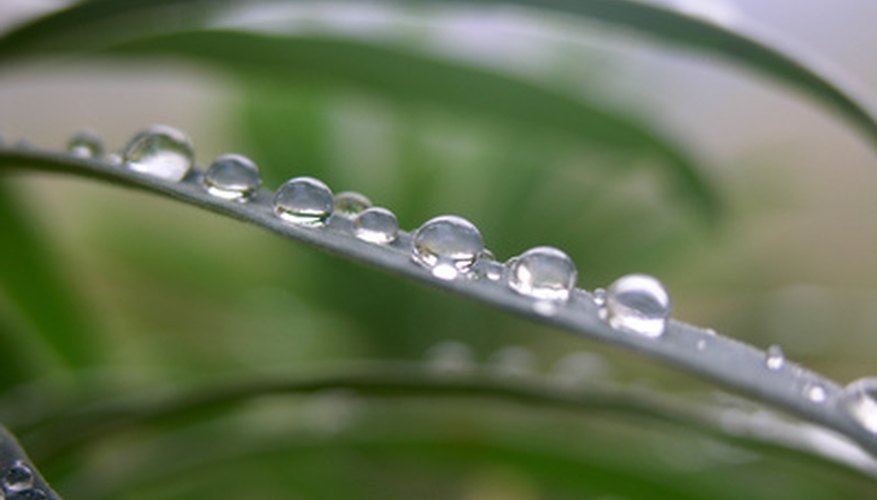 Correct choice of product and applicator, calibration and coverage are important but herbicides need proper water management to work effectively. Pre-emergent herbicides require rainfall or "watering in," usually within 48 hours of application. Post-emergent herbicides must cling to wet leaves, not wash off, necessitating several dry days.
Warning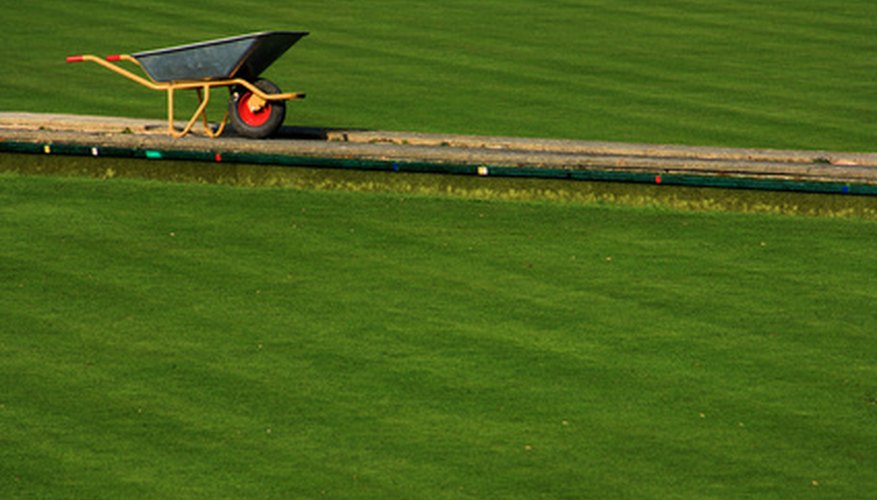 Although pre-emergent weed and feed application in late winter may sound like a good way to get a jump on the season, Purdue warns that chemicals may end up in storm sewers and streams as runoff from frozen ground. Not all weed and feed preparations are the same and some are doomed to failure in a given yard. LSU cautions that many herbicides are best applied as a spray, not as dry granules, and that although it may be time to "feed," it may not be time to "weed." Turf specialists recommend following herbicide application with fertilization. Always read and follow directions and cautions carefully.