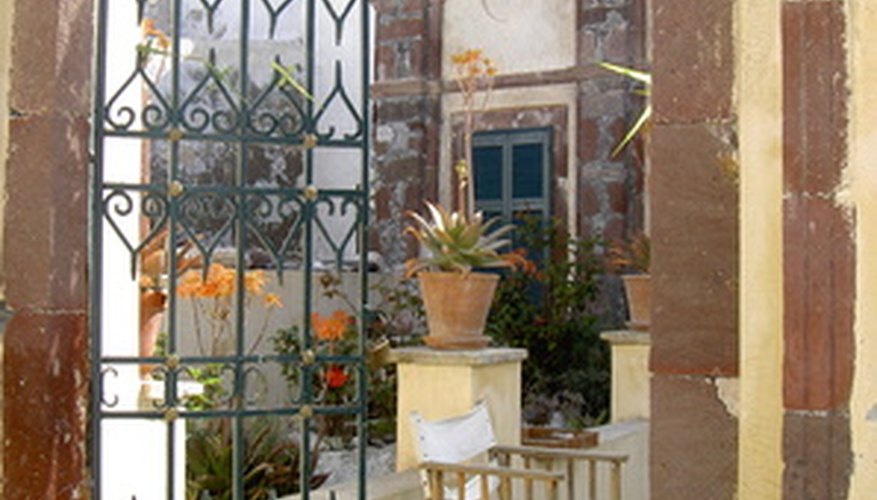 The most natural landscaping materials are rock and gravel. Maintaining gravel areas will be easy and requires no special expertise. Take advantage of regional types of gravel, and the project will be inexpensive. Once you have your rock, all you need is a rake, a shovel and a wheelbarrow. You can install and maintain gravel areas during any season.
Types of Gravel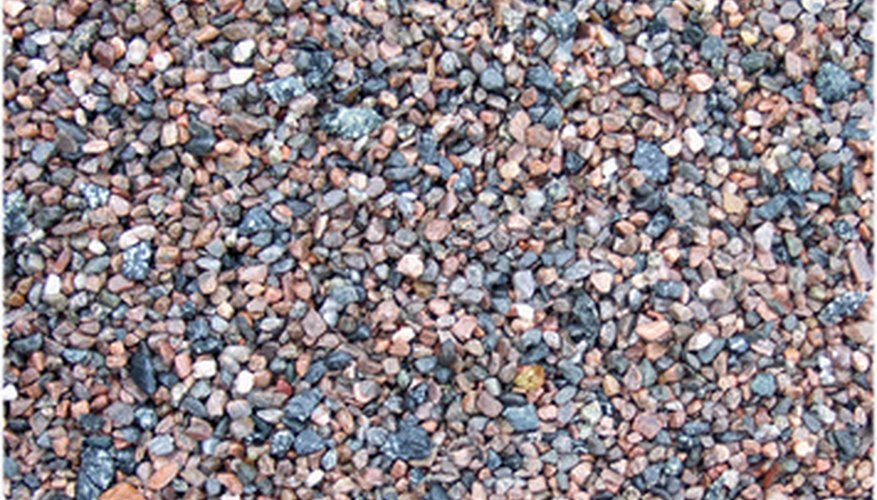 Inexpensive gray gravel is called quarter-minus, and is best used for under-layment or driveways. Quarter-minus can be laid down first, then a thin layer of more expensive decorative gravel over the top. Round multicolored pebble gravel, also called small river rock, is a versatile landscape material. For a single color you can buy red volcanic rock or black and white crushed rock in marble or granite. Because of the higher cost, these types of gravel are used for small, important areas. They are a staple in oriental garden design. The gravel you choose will depend on personal preference and budget constraints.
Ways to Use Gravel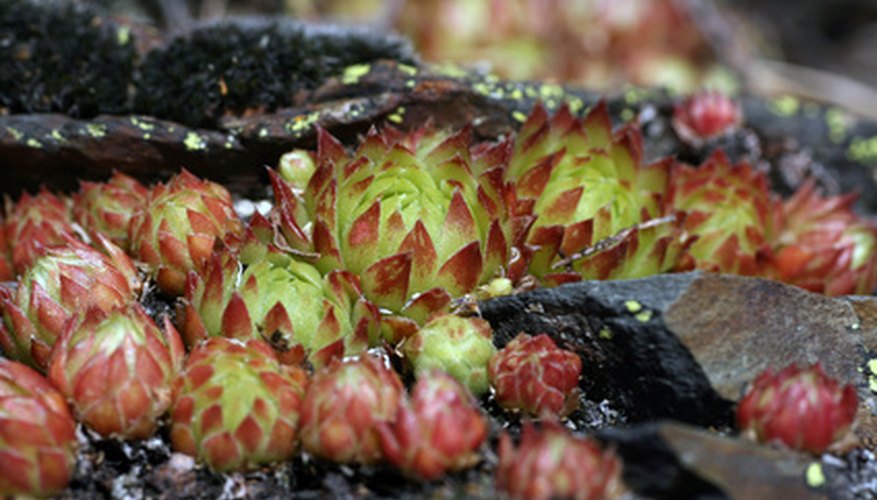 A common application for gravel is to construct paths. Quarter-minus rock is used as the under-layment before installing pavers, brick or flagstone. Gravel can double for paths and patios until the funds are available to add the finish materials. Gravel mulch will help deter digging animals in beds. It will also discourage weeds, and those that prevail will pull out easily. In areas where drainage is an issue, gravel is indispensable. Gravel might be helpful as a base applied below the soil for water intolerant plants. In hot regions, gravel mulch will prevent the top soil from hardening, allowing water to reach plant roots. In rock gardens, construction gravel is used as a base material before setting the larger rocks. This is the ultimate situation for desert and Alpine plants. Maintaining a special rock garden is easy, because rock materials always are available.
Gravel as Art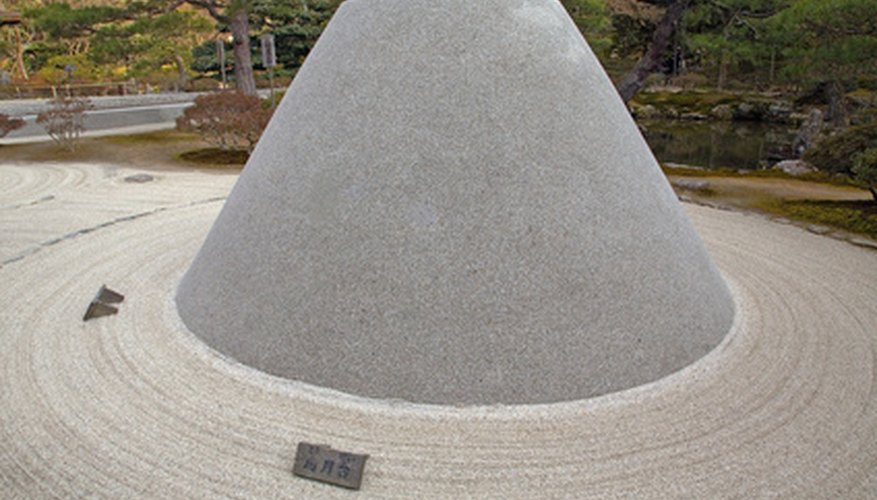 Gravel can also be used aesthetically. White, black and higher-end colored gravel is a main feature in the Zen garden. It is used in the central areas and raked into soothing spiral designs. Pebble gravel is the most common material used in the creation of garden mosaics. Maintenance is even easier when gravel is mortared in place.
How to Apply Gravel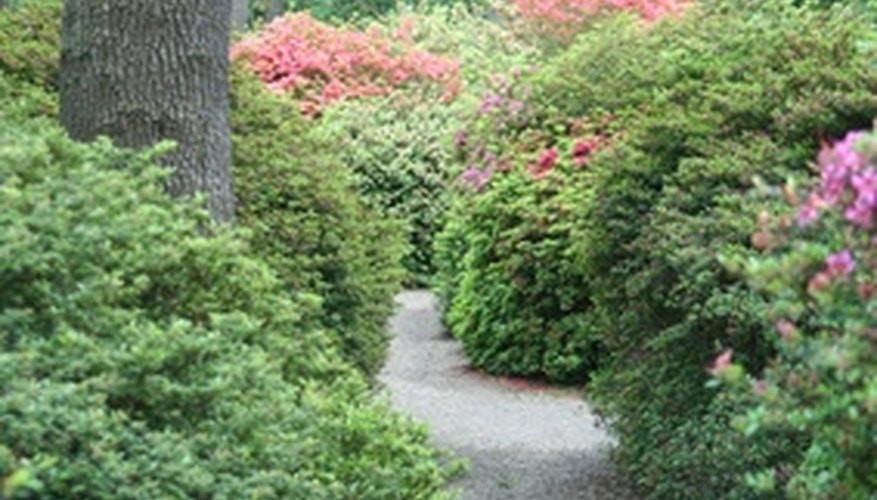 The way that gravel is applied will affect maintenance. Before adding gravel, clear any plants from the area. For paths and patios, the area should be made as flat as possible. If you dig the soil down 2 inches, the gravel will stay in place. Another maintenance trick is to berm the beds higher on either side of the path to keep gravel in. You can also install edging to help keep the gravel in place. Most gravel applications are 2 to 3 inches thick. If weeds are coming through, or gravel areas become thin, simply add a new layer.
Obtaining Gravel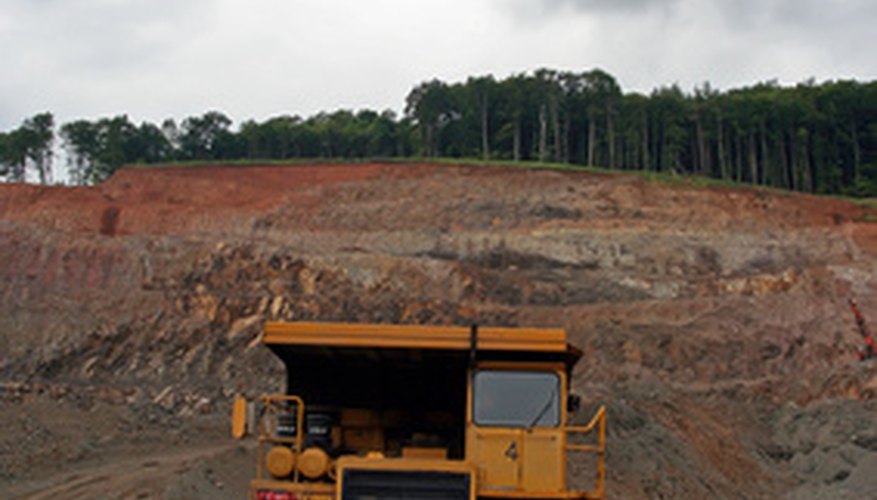 Gravel is sized in fractions of an inch. Common rough gray gravel used in under-layment and driveways is called quarter-minus. Call a rock quarry for large amounts of quarter-minus gravel. The larger the load, the more you will save. There is usually a small delivery fee. Or, you can bring your own truck and they will load it for you. Prices are higher at landscape yards but are a good choice when you choose to get a little at a time. The cost of decorative crushed rock varies from place to place, so do your homework. For small projects or just to add a little to existing areas, you can buy decorative rock by the bag. You will find it at most home improvement centers.