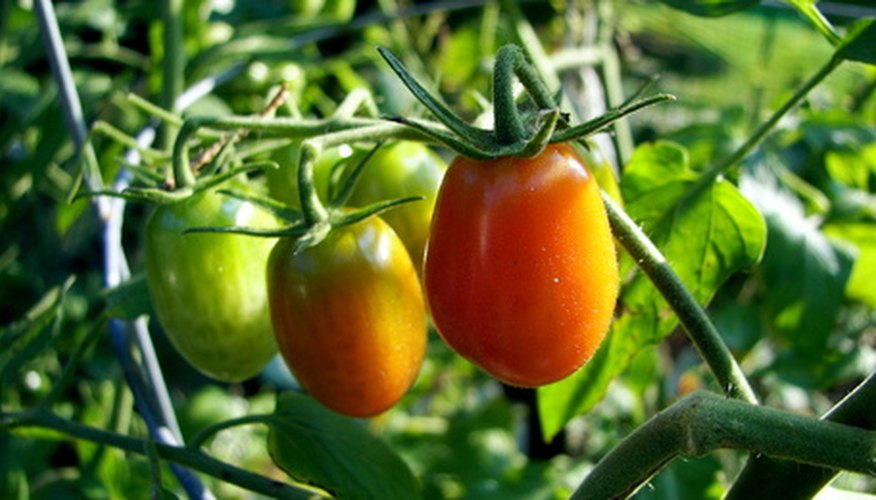 Weeds growing in your vegetable garden can steal vital nutrients away from your crops. Chemical herbicides rid gardens of these pests, but homeowners should seek specific information from product labels to ensure their safe application. Hi-Yield Grass Killer users must pay close attention to weather, mixing instructions and crop-specific directions before spraying it on their vegetables.
Types
Hi-Yield Grass Killler is a systemic selective herbicide. This means that it only kills certain plants, in this case, weedy grasses. The fact that it is systemic means that it doesn't just kill the leaves and stems. It travels to the roots and kills them too. It is also called a post-emergent weed killer, because it only kills plants that have sprouted. Hi-Yield Grass Killer works best when grasses are under 4 inches and actively growing.
Sprayer and Mixing Instructions
Apply Hi-Yield Grass Killer around vegetables with a tank sprayer only. These have wands with adjustable nozzles that make sure every spray is targeted. Mixing instructions on the label change with the amount of solution your tank will hold and the size of the area you wish to cover. To make a spray covering 1800 square feet, use 1 gallon of water mixed with 1 oz. of Hi-Yield Grass Killer concentrate.
Crop Information
Always follow Hi-Yield Grass Killer's label recommendations for the specific crops you are growing. Follow the minimum number of days between application and harvest, and do not use on crops that are not listed.
Weather Considerations
Hi-Yield Grass Killer works best with sun and heat. They speed its absorption and translocation from the leaf to the root system. When weather is cool or a plant's health is poor, Hi-Yield Grass Killer takes longer to travel through the plant and do its job. Rain within one hour of application washes the chemical from a plant surface before it has been absorbed.
Safety
Read safety information regarding Hi-Yield Grass Killer and all herbicides. Follow directions for protective gear and clean-up. Do not use in areas where it is listed as an environmental hazard.