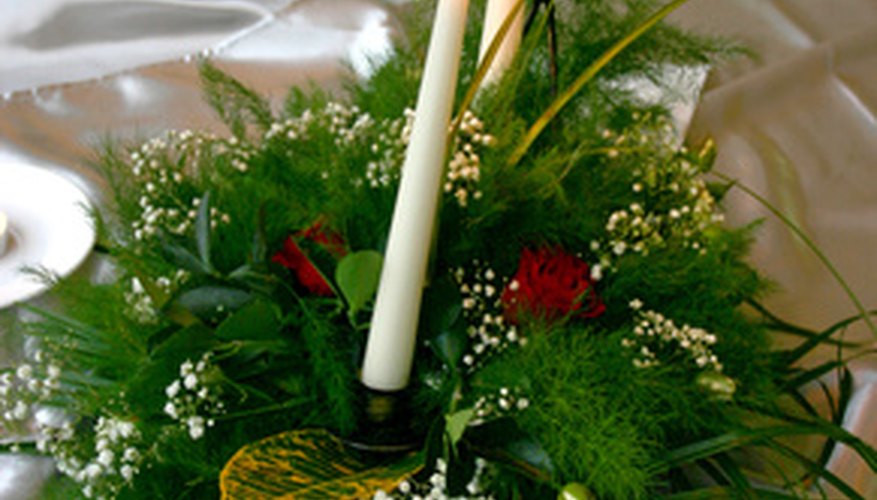 Lighting adds fantasy, romance and mystery to an entry way or dinner table centerpiece. Add candles or battery operated lighting features to any centerpiece to change the atmosphere at a special event. Select simple, yet elegant arrangements of flowers, lights and objects for budget friendly decorating at parties, events and wedding receptions.
Simply Elegant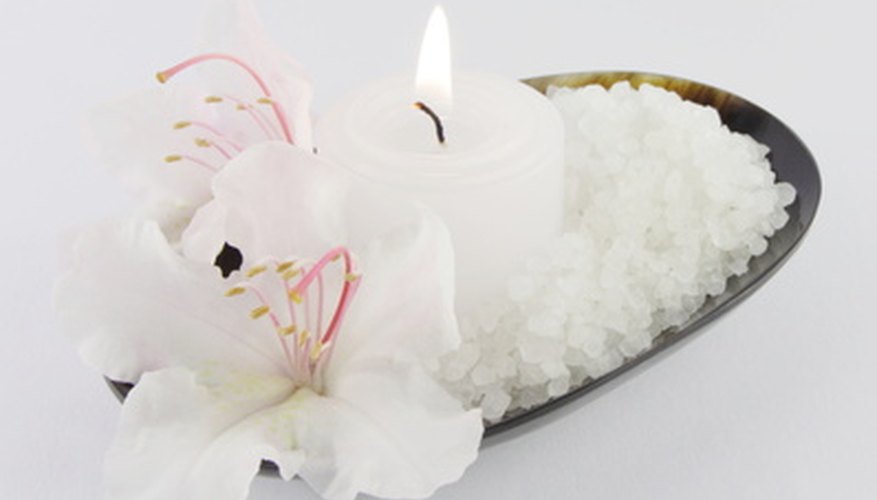 Fill a clear glass cylinder vase with a fresh spray of orchids, pale pink roses or cranberries and greens immersed in water. Top the centerpiece with a lighted candle for an appealing glow. Place a battery operated light inside of a glass brandy snifter or wine goblet and cover it with glass marbles or crumpled plastic wrap. Add silk flowers or water and fresh flowers for a simple light infused centerpiece.
Mood Reflections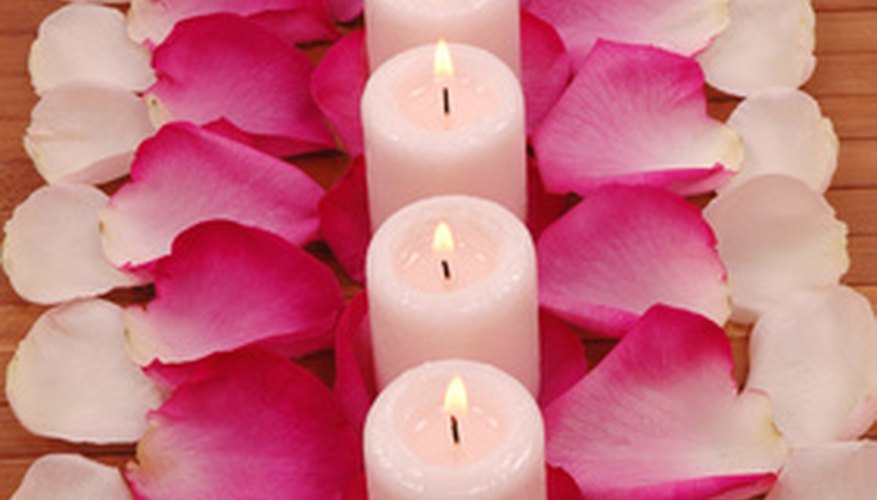 Place blossoms or petals on top of mirrored glass that is centered on the table. Set LED lights or candles in the middle of the floral pieces for a low budget do-it-yourself lighted centerpiece. Float candles, cranberries and flower blossoms in low-sitting bowls on banquet tables at a special event in a building with strict fire codes.
Accessories
Enhance a large floral or natural centerpiece with additional lighting and accessories. The glowing effect is carried to the interior of napkin lined goblets and tented place cards on the dinner plates by using LED or battery operated units. Hurricane, coach and stain glass lanterns are enhanced with floral pieces for holiday meals, weddings and formal events. Add tall pieces of tree branches to a floral arrangement. Hang pierced tin candle holders or paper lanterns from the branches for lighting that soars above the table and guests.
Fruits and Vegetables
Craft multipurpose centerpieces with carved pumpkin, melon and gourds. Carve a watermelon boat filled with edible fruit. Set the fruit boat on a bed of ice that is lighted from within. Arrange a variety of fruit and vegetables intermixed with edible flowers inside of a lighted ice bucket or cube canister. Carve designs into a pumpkin or gourd to fill with light as a feature on a flat display of autumn leaves and twigs.
Unusual Centerpieces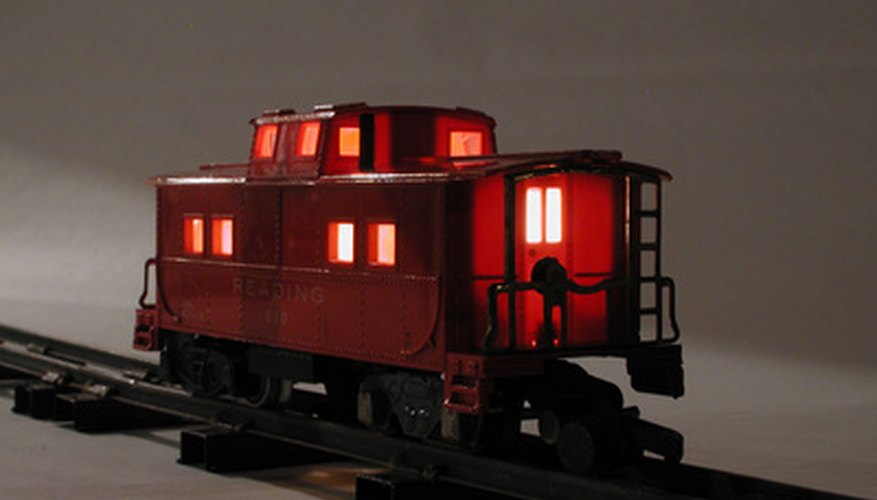 Use unexpected items as a focus in a lighted centerpiece. Place lighted items such as a ceramic train or angel in the center of a fresh or silk floral centerpiece. Set the lighted item on to a foam base. Insert greenery and flowers that compliment the colors of the lighted focal point for a dramatic centerpiece at a Christmas, birthday or fundraiser party. Freeze water in milk containers that can be peeled away. Set candles into the top of the nearly frozen water to secure it in place for a fire and ice display at a winter event.